Former NFL Star Sergio Brown Missing After Mother Found Dead in Illinois Creek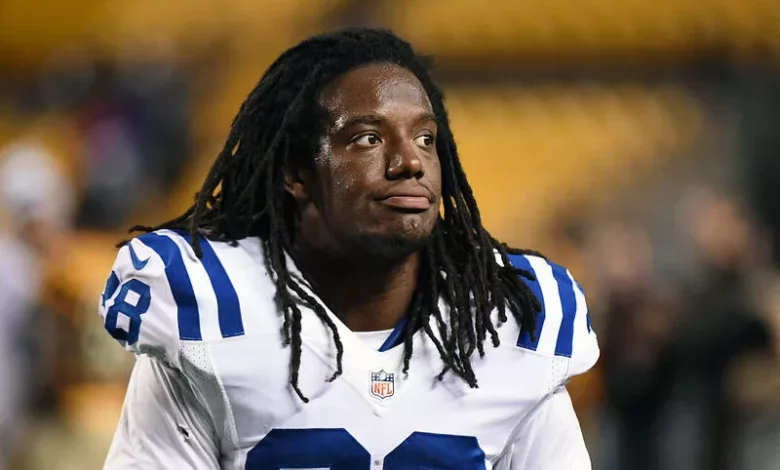 Former NFL player Sergio Brown and his mother, Myrtle Brown, have gone missing, and the Maywood Police Department is in a race against time to locate the former New England Patriots and Indianapolis Colts star. The Maywood Police Department received alarming reports on Saturday when family members couldn't locate or establish contact with Myrtle Brown, aged 73, and her son Sergio Brown, 35.
This shocking development follows the discovery of Myrtle Brown's lifeless body in Addison Creek, Illinois, with her death officially ruled a homicide. Now, law enforcement is on an urgent quest to unravel the mystery surrounding their disappearance and uncover what transpired, with Sergio Brown missing after the fact.
Heartbreaking Loss by Homicide
Tragically, Myrtle Brown's life came to a violent end in Addison Creek, while her son Sergio remains unaccounted for. Authorities recovered Myrtle Brown's lifeless body, and a medical examiner's examination on Sunday confirmed that she had suffered injuries consistent with an assault, due to which her death is being considered as a homicide.
"If you spot them or have any details, reach out to me or the Maywood Police Office," pleaded Nick Brown, Myrtle's son and Sergio's brother, in a heartfelt social media post.
Sergio Brown Missing: The Search Continues
As the search for answers intensifies, Maywood Police are diligently working to locate Sergio Brown. Sergio's last known appearance with his mother was on August 25 as they left their residence to attend a family reunion in Mississippi, an event they never reached.
Maywood Police are urging anyone with information about Sergio's whereabouts to contact their Investigations or anonymous tip line immediately. The community is joining forces in the quest to find Sergio Brown and bring closure to this perplexing and heartbreaking case.
Sergio Brown Stats
Sergio Brown, renowned for his NFL scores in seven seasons in the NFL with the New England Patriots, Indianapolis Colts, Jacksonville Jaguars, and Buffalo Bills, was a graduate of Proviso East High School in Maywood before attending Notre Dame. The former NFL star played for five different teams before retiring in 2016, with great NFL odds.
For NFL betting news, odds analysis, and more, visit Point Spreads Sports Magazine.
---
Want more articles like this? Check these out: