Canadian Tops Beterviev vs Yarde Betting Odds
Three Belts on the Line at Wembley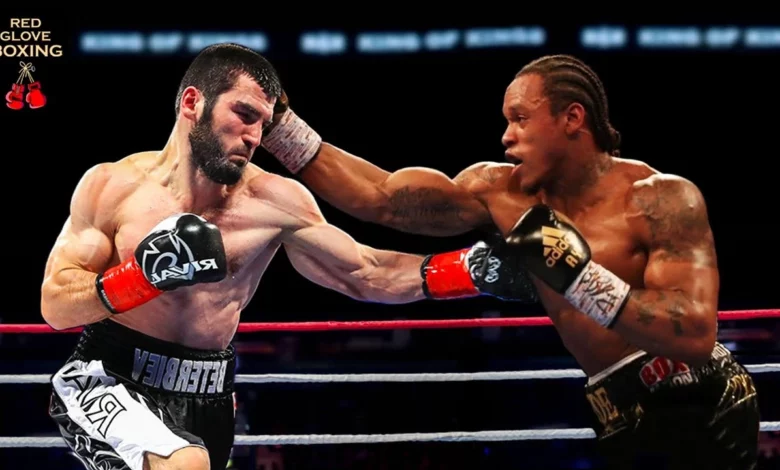 Artur Beterbiev's IBF, WBC, and WBO light heavyweight belts are on the line against Anthony Yarde and Beterbiev vs Yarde betting odds suggest it will be one-sided.
Beterbiev, who is Canadian, but was born in Russia, is the overwhelming -900 favorite with boxing betting odds.
The unbeaten fighter goes into enemy territory for Saturday's fight, so it might not be an easy fight.
🥊 Artur Beterbiev vs Anthony Yarde 🥊
Date & Time:
Location: Wembley Arena, Ingland
Unbeaten Record Stands Out
Beterbiev is 18-0 with 18 wins coming by knockout, so he's a man on a mission and he doesn't appear to be slowing down.
The 38-year-old made a late start to his career but he's making up for the lost time. Despite his age, he has been tearing through the division, including knocking out Joe Smith Jr. at Madison Square Garden last year.
He has no problem going into his opponent's territory and ending the fight with a knockout, which is a dangerous proposition for Yarde.
He also dispatched Marcus Browne in the ninth round and Oleksandr Gvozdyk in the 10th round, so he has been putting away quality fighters.
Beterbiev vs Yarde betting odds is spot on by having him at -900. He's the class fighter in this bout and he has his eyes set on facing Dmitry Bivol.
However, he has been watching tape on Yarde and he's not underestimating his opponent.
"Yeah, we watched these fights. It's good fights. We did some analysis. We take some points. We're preparing," Beterbiev said.
"When I watch fight, I (look for) technical work, how is it going — not like regular person. Because when I watch fight I take some information for me, we take it for our team."
Fights odds on boxing are favorable for Beterbiev. We expected him to be at -2000, so there is value at the odds despite the -900 seeming short.
Yarde Seeking Home Run Hit
There have been many critics ruling out Yarde of beating Beterbiev, and although we agree, he's good enough to land a big punch.
The Brit scored a knockout win over Lyndon Arthur in the rematch in 2021, so he has power at his disposal. We saw that power against Stefani Koykov in 2022, but that was a one-star fight.
Boxing promoter Frank Warren believes Yarde has a chance of scoring an upset as a +550 chance.
"You might think I am simply being an optimist, but there is a lot of thought and planning that goes into mapping out routes to big championship fights such as this," said Warren.
"Beterbiev is the fight Anthony has wanted for some time and believe me, he fancies the job. Beterbiev has just turned 38 years old, and Father Time can be an unforgiving foe."
They are hoping Beterbiev's lack of experience going deep into the fight will play against him. However, we have heard that story before and it doesn't usually end well. Beterbiev has been to the final round only once, but that's because he has knocked out his opponent.
It's not a negative and that's reflected in Beterbiev vs Yarde betting odds. The sportsbook expects Beterbiev to win and we expect most of the money to come for the three-belt champion.
There will be more interest in prop bet markets, which have Beterbiev at -350 to win by knockout. That's a fair price and bettors should include it in boxing picks.
Yarde is a +750 chance to win by knockout and +1400 to win by decision. We would be surprised if this fight went the distance and even more surprised if Yarde won by decision.
Follow us on Twitter
---
Want more articles like this? Check these out: