Gervonta Davis vs Luis Garcia Odds Favor Davis
Unbeaten Records on the Line in Washington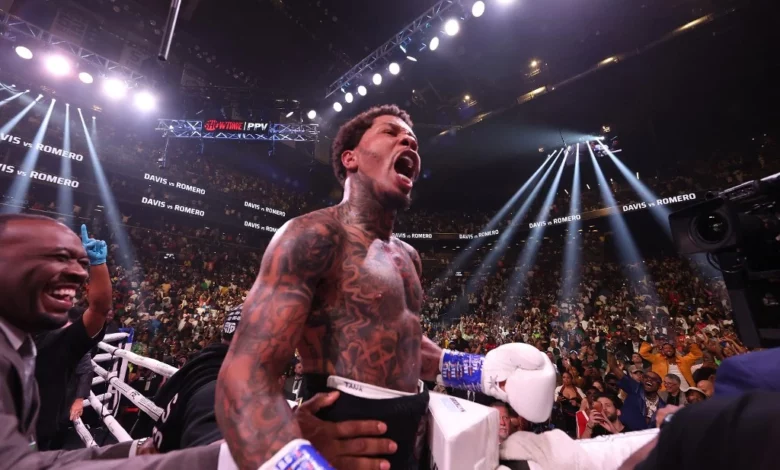 Gervonta Davis vs Luis Garcia odds suggests it's going to be an easy fight for the WBA lightweight champion on Saturday.
Davis is 27-0 with 25 wins coming by knockout. He's facing Garcia, who is also unbeaten but has yet to face this level of opposition.
Boxing betting odds have Davis at -1200 and Garcia at +700.
🥊Gervonta Davis vs Luis Garcia🥊
Date, Time & Streaming:
Location: Capital One Arena in Washington D.C.
Davis Steamrolling Opponents
Say what you want about Davis and his antics out of the ring, but inside the ring, he's a beast.
The 28-year-old has destroyed everyone in his path, including Rolando Romero, Isaac Cruz, and Mario Barrios. They are quality fighters, and although he's ranked third in the world behind the other two world champions, he hasn't done anything wrong.
He's a power boxer with 25 knockouts to his name, including a sixth-round knockout of Leo Santa Cruz in 2020. That win highlighted his power and he needed the finish because he was only narrowly ahead with the judges' scorecards.
Gervonta Davis vs Luis Garcia odds has Davis at unbackable head-to-head odds. However, there is value in knockout betting markets. Davis is -450 to win by knockout with boxing odds, so bettors can find value in these markets.
Davis, who is fighting domestic abuse claims, will hope to let his fists do the talking inside the ring on Saturday.
Ryan Garcia, who is set to fight Davis later this year, wants a knockout result.
"He's just not on Tank's level," Garcia said. "I want Tank to knock him out cold. It will make our fight even more interesting."
It's not easy to win a boxing fight with all the outside distractions. However, Davis has the class edge over Hector Garcia and he's the worthy favorite with the sportsbook.
Garcia Rising the Ranks
Credit goes to Garcia for taking such a tough fight and putting his unbeaten record on the line.
He could have taken an easier route and kept facing second-rate opponents, but he wants a world title regardless of what Gervonta Davis vs Luis Garcia odds suggest.
He's the +700 underdog but after beating Roger Gutierrez, Chris Colbert, and Isaac Avelar, he deserves more respect.
He believes his style will give Davis problems and believes being a southpaw helps.
"Davis in my opinion is a top pound-for-pound fighter and one of the biggest punchers in boxing, so I know going into this fight that I'm an underdog," Garcia said.
"Not a lot of people are giving me a chance in this fight, but that's what motivates me. I was in the same situation going into the Colbert fight, but this time I had a real training camp. I believe my style will give 'Tank' problems. I'm a southpaw with many tricks and I will be using all of them when I step in the ring."
'The problem bettors find is backing someone to beat Davis, who isn't one of the two other world champions. Davis has yet to be fully tested and we're not sure if Garcia is the man for the job.'
We think he's a capable fighter but avoiding getting knocked out won't be easy. Davis is paying +450 to win via decision, so bookmakers expect Davis to win by knockout and that's a scary proposition for Garcia.
He's good enough to last until the middle rounds, but Davis should be eyeing a finish around Round 7.
Follow us on Twitter
---
Can't get enough? Here's more!