Shields vs Marshall Betting Preview: Bad Blood Fills this Superfight
Betting Action Split for Boxing's Baddest Women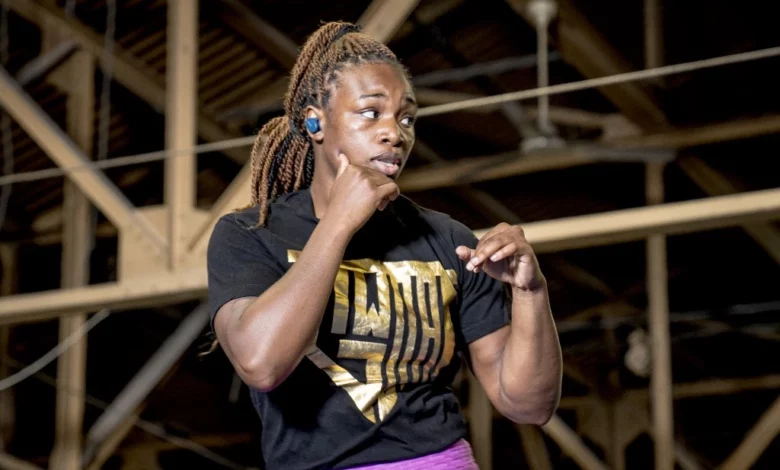 Buckle up as we have the biggest women's boxing match in Europe as Claressa Shields and Savannah Marshall settle the score to decide who is the undisputed middleweight queen. Not only are all belts at stake, but there is some unfinished business between the two. At near-even odds per the Shields vs Marshall betting lines, Shields looks to avenge her only loss while Marshall seeks to reestablish herself as the best boxer in the world.
Shields vs Marshall Fight Info
Fighters: Claressa Shields (12-0-0, 2 KOs) vs Savannah Marshall (12-0-0, 10 KOs)
Location: O2 Arena, London, England
Day/Time: Saturday, 4:00 p.m. ET
Broadcast: ESPN+
Shields Proves She's Always Been the Best
Dubbing yourself as the "Greatest Woman of All Time" (GWOAT) takes a lot of gall. To Shields' credit, she has no professional losses inside the ring. She held middleweight titles for over five years and she dominated the division. Betting on boxing fights required a lot of juice. But now, Shields not only has an opponent who has a win over her but someone she holds personal feelings against.
"[Marshall's] got devastating power in both hands. By far the hardest female puncher in history, going back and forward," Peter Fury, Marshall's trainer, said during the Behind the Ropes broadcast. "I've got somebody who's six foot, who can make various weights with ease, which is a gift in itself, who's as bodily strong as some men, with weights, cardio. She's a gifted athlete. The best of Savannah will be too much for anybody."
Indeed, Shields found this out the hard way when she lost to Marshall in the 2012 AIBA Women's World Boxing Championships. Still, the American persevered and ended up winning the 2012 Summer Olympics in London, Marshall's home country. This became a talking point when the two faced off in several promotional events.
"Are you angry because you never won the Olympic gold medal?" Shields told Marshall to her face. "You should be. You let your whole country down in 2012. You lost the first day and you were the favorite. You should feel terrible."
Marshall can keep dangling her win over Shields like a carrot; however, she can rewrite this blemish from her resume. The Shields as a slight underdog when they opened. So a victory for Shields would be worth more as she is fighting at steeper odds and on Marshall's home soil. This can only further boost Shields's claim to greatness.
Marshall Seeks Both Redemption and Restoration
Marshall has a bone to pick with Shields as she has a lot riding in this match. Shields may be considered the best women's boxer in many circles, but Marshall has a legitimate case to make. For one, she beat Shields, and secondly, she is the favorite in this matchup per the Shields vs Marshall betting lines.
"To have the first deep-rooted rivalry in women's boxing is a special moment for the sport," promoter Ben Shalom told BBC Radio Tees. "It's a moment that will see the sport go from a fringe level to a very well-known mainstream event. That is what I expect 10 September to be."
Now, Marshall's win over Shields was all but forgotten because she laid an egg in the London Olympics. This was a massive upset. She won the Commonwealth Games in 2014 then went pro and finally won the world title in 2020, which Shields vacated when she pursued mixed martial arts.
Shields will want to avenge her only defeat against Marshall while the latter will also want to beat Shields in front of a bigger audience – her crowd as they fight in London. In a way, this is also a redemption fight for Marshall as she will re-establish herself as the best middleweight while unifying all the titles. It's not an Olympic Gold Medal, but it's the undisputed women's title.
This is also a time for Marshall to make some real coin. Fueled by their rivalry, Marshall and Shields will put on a show. Should this fight be close enough, there will be a rematch and a grander stage. The betting odds boxing matches will have these ready.
Follow us on Twitter