CSGO Major Odds, Teams & Betting lines
Teams Must Win Three Matches in Legends Stage, Advancement Matches are Best-of-Three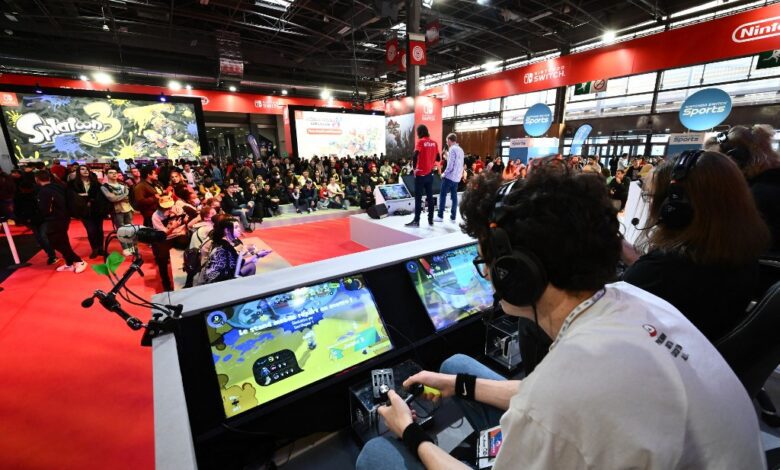 Only eight teams from the Legends Stage have qualified for the CSGO Major Odds. There have been some surprises, including Faze not winning a single match and FURIA dominating every game they play! The Champions Stage starts in just two days. Who has what it takes to push on through? And who has what it takes to win the whole damn thing?
Playoff Format
The playoff action will begin on Nov. 10, one day after the conclusion of the Legends Stage, with two quarterfinals matches. The action in the Legends and Challengers Stage occurred at the Riocentro in Rio. However, the tournament will move to a bigger venue in the Jeunesse Arena once the single-elimination playoff bracket begins.
To qualify for the playoffs, every team must win three matches in the Legends Stage, and all the advancement matches are the best-of-three series. Losing three games, on the other hand, eliminates teams from the tournament.
Champions Stage Format
The playoffs bracket for the 2022 IEM Rio schedule uses the Bucholz playoff system. In this system, a team's seeding is determined by the results of their past opponents. Therefore, teams that advance to playoffs are the strongest-seeded teams in the playoffs and won't be able to face each other until the tournament's final.
All the playoff matches are best-of-threes, and there will not be any simultaneous matches in Champions Stage.
Instead, the qualified teams will play the first set of quarterfinals on Nov. 10, the remaining will play on Nov. 11, the semifinals will run on Nov. 12, and the grand finals will be played at 1 pm CT on Nov. 13.
Prize Pool
The winner of the CS:GO Rio Major 2022 will qualify for IEM Katowice 2023, as well as the BLAST Premier Final 2022. They will also get the lion's share ($500,000) of the $1,250,000 prize pool. Check out the prize pool distribution for the IEM Rio Major below:
Prize Pool

| Place | Amount |
| --- | --- |
| 1st place | $500,000. |
| 2nd place | $170,000. |
| 3rd & 4th place | $80,000 each. |
| 5th to 8th place | $45,000 each. |
| 9th to 16th place | $20,000 each. |
| 17th to 24th place | $10,000 each. |
As shown in the prize pool distribution above, every team who has made it to the IEM Rio Major 2022 is already in the money. However, there's a vast difference between making it to 3rd place and winning the event. Check out the future and past events here.
Qualified Teams and their Matches in the Legends StageBelow is every team that advanced to the CSGO Rio Major Champions Stage, including their campaign throughout the Legends Stage. The biggest surprise is FURIA going undefeated on home soil! They are on a fairytale run.
Seeing FaZe Clan not even win a game after winning the previous Major was hard to watch. They might as well have just stayed home at that point. So cloud9 and FURIA have to be the favorites to win the whole thing now, right?
Cloud9 (3-0)
C9 16-14 FaZe Clan
C9 16-14 NAVI
C9 2-0 Heroic
FURIA (3-0)
FURIA 16-6 ENCE
FURIA 16-13 Team Spirit
FURIA 2-0, BIG
Outsiders (3-1)
Heroic 19-16 Outsiders
Outsiders 16-12 NiP
Outsiders 16-14 Spirit
Outsiders 2-0 MOUZ
Fnatic (3-1)
Fnatic 16-13 NiP
Heroic 16-2 Fnatic
Fnatic 16-7 ENCE
Fnatic 2-0 BIG
Heroic (3-1)
Heroic 16-9 Outsiders
Heroic 16-2 Fnatic
C9 2-0 Heroic
Heroic 2-1 Liquid
MOUZ (3-2)
MOUZ 16-2 Liquid
BIG 16-7 MOUZ
MOUZ 19-17 Vitality
Outsiders 2-0 MOUZ
MOUZ 2-1 ENCE
Natus Vincere (3-2)
NAVI 25-21 Vitality
C9 16-14 NAVI
Liquid 16-14 NAVI
NAVI 2-0 Bad News Eagles
NAVI 2-0, BIG
Team Spirit (3-2)
Spirit 16-8 Bad News Eagles
FURIA 16-13 Spirit
Outsiders 16-14 Spirit
Spirit 2-0 Sprout
Spirit 2-1 Liquid
Here are each of the eight qualified teams for the CSGO Rio Major and their Esports betting odds to win the tournament. With FaZe crashing out of the Major, Cloud9 has emerged as the new favorite to win the CSGO Rio Major. Despite going undefeated and surprising everyone, FURIA is still one of the lower-ranked teams heading into the playoffs; however, this tournament is still anyone's game, and we should have a better idea of who will win after the quarterfinal.
Cloud9 (-250)
Heroic (+100)
Outsiders (+120)
NAVI (+150)
Fnatic (+200)
FURIA (+450)
Team Spirit (+500)
MOUZ (+500)
Each team is on a tightrope, with one slip-up sending them home; however, the playoffs have a collection of experienced rosters, with a handful of inexperienced young guns ready to leave their imprint on Counter-Strike. While Cloud9 has the best odds to win the CSGO Rio Major, the better esports bet will be to go with Heroic at +100 and FURIA at +450.
This is because Heroic has an easier path to the final, while FURIA has the hometown advantage. Quarterfinal Matchups Outsiders (-208) vs. Fnatic (+170) Fnatic and their CS:GO veteran, KRIMZ, hope to continue their good run and take out Outsiders.
Both teams qualified shortly after the other gloriously after getting decimated by Heroic. Outsiders are the favorite heading into the matchup because of their dominant play since their loss.
However, don't slag off Fnatic. They have experienced players who can lead them on a good playoff run. Cloud9 (-286) vs. MOUZ (+230)With FaZe out of the mix, the CS:GO Rio Major is Cloud9's to lose. The start of the Challengers stage was a shaky endeavor for Cloud9, but now, they're tearing through players left, right, and center. The ragtag bunch that makes MOUZ have ground their way to the playoffs.
They can beat better opposition, but it isn't very likely in this matchup. Heroic (-556) vs. Team Spirit (+356)Heroic vs. Team Spirit is one of the most one-sided matchups we've seen in any CS:GO Major playoff in a long time. Spirit was one of the last teams to make it in and has struggled in this campaign.
Heroic has been dominant all tournament but has shown cracks. It would be safe to avoid this matchup, but keep a watchful eye on Heroic in later rounds.
FURIA (+144) vs. NAVI (-175)The home crowd will bring their Brazilian flair to support their fellow countryman in their push for CS:GO glory. FURIA is one of the stronger teams in their region, but many don't expect them to make it past a powerhouse like NAVI.
NAVI has been one of the better CS:GO, teams all year. They've shown they can keep up with the big dogs. NAVI is the safe bet for esports betting, BUT we're personally betting on FURIA and their fairytale campaign.
Follow us on Twitter
---
Want more articles like this? Check these out: