ESports Betting: Global Starcraft II League Odds
Players Who Finish Second and Third Advance to Round of Six, The Rest Eliminated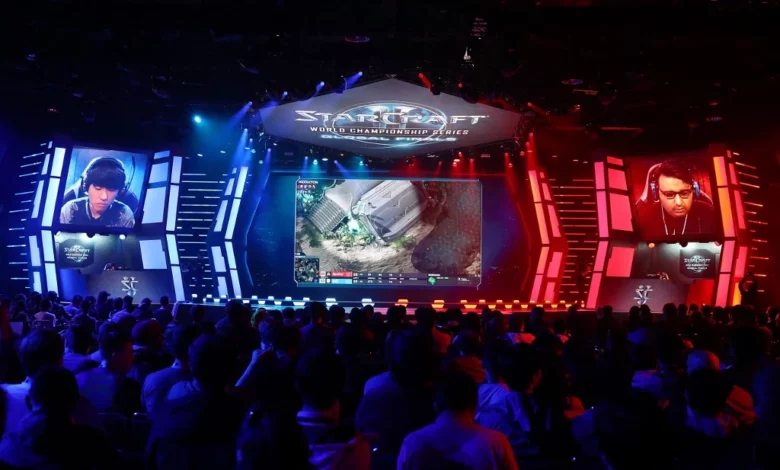 Esports season 3 of the Global Starcraft II League odds has been going on since August, and we're finally down to the top 10 teams. Each team dominated their previous groups and proved to be the best.
Group A was not as stacked compared to Group B. A few notable teams made strong runs to make it this far. Her0 performed well in the first Group Stage matches taking the top spot in his group. Solar had a similarly strong run, coming second in his group. GuMiho had a similar flawless run through the first round.
Group B is a stacked side of the competition. First, you've got some all-time best Starcraft players like Maru and Cure; however, there are up-and-coming players here, too, who are still gaining in the rankings, like ByuN.
Group A Overview
The teams in Group A of the second Group Stages have already played. GuMiho and RagnaroK came on top of the group, with GuMiho coming first and advancing to the playoffs. Her0 was seen as a favorite coming into the competition, but he'll have to fight his way back if he wants to claim that top spot again.
The two bottom teams, Solar and Bunny, were not expected to win in this group. Especially with the likes of Her0 and GuMiho competing against them. Although Bunny was one of the higher-rated teams in this group, he did not perform to his usual level.
If you're looking for a player to bet on Starcraft II for this tournament, we would have to say that RagnaroK would be a solid bet. His odds coming into the tournament were incredibly low (+2000), but he has defied the odds and barely missed out on first. As a result, he's one to watch heading into the Round of Six.
Tournament Format
The Global Starcraft II League tournament started with five groups of four players. The top two in each group then qualified to leave us with ten contenders. Next, the ten players are divided into groups, Group A and Group B. The players who top the group will automatically qualify for the playoff semifinals.
The players who finish second and third will advance to a Round of Six, and those who finish in the bottom two of these groups will be eliminated. The matched players will play each match in a best-of-three style matchup. The final is a best-of-seven encounter, and the semifinals will be a best-of-five.
Participating Players
After Group Stage 1, the best ten teams have been placed in their respective groups for the Group Stage 2 round. Here are all the players within each group and their betting odds to win the tournament.
Group A
Her0 (+150)
GuMiho (+1500)
Ragnarok (+2000)
Bunny (+1400)
Solar (+2500)
Group B
Maru (+137)
Cure (+1000)
Creator (+1500)
DRG (+2000)
ByuN (+1400)
Key Players to Watch for Esports Bettors
For most of Group B, every match is a must-win to prove themselves. Tournament favorite, Maru, should easily top the group but does not want to end up like Her0, barely clinging onto the Round of Six. Here are two key players to watch for esports betting tips heading into tomorrow:
Maru
Leading the Global StarCraft II League title odds table is Maru, who was the runner-up last time around and will be determined to change that this season. He's already a legend in Starcraft with four GSL wins under his belt, and experience is priceless in competitions like this.
Some fans might be concerned that he's a bit rusty, but it's hard to see him not put on his sharpest displays in a competition like this. He has the know-how, has seen it all before, and has rightfully got the most favorable odds.
He will go up against ByuN (-400 vs. +268) and Creator (-769 vs. +432). Both are favorable matchups and should be cakewalks for a legend like Maru.
Cure
Cure is the third favorite heading into Group Stage 2. He recently put in excellent performances against the likes of Dark and Solar and will be hoping to use that momentum on his side to challenge the likes of Maru and HerO. However, the chances of actually winning it all remain very slim. Cure's played in some of the most entertaining matches, but that won't count much when it comes to winning it in the end.
Cure will go up against Creator (-417 vs. +268) and DRG (-256 vs. +182). While Cure is one of the higher-ranked players in Group B, that does not mean it will be easy making it through. Especially against DRG, who can surprise many people in this tournament.
Follow us on Twitter