LoL Betting Odds: The Group Stage
LoL Worlds 2022 Began with Play-Ins in Mexico City, 12 Teams Advanced to Groups and Start on October 7 in New York City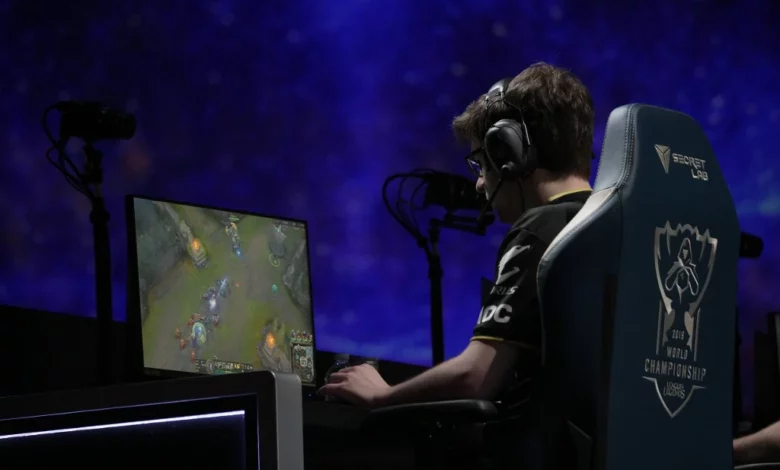 The Play-In stage is complete, and we have the matchups for the Group Stage matches. The four groups for the main event of the 2022 League of Legends World Championship were initially revealed in September but with the last spot open. As a result, fans could see the LoL betting odds before, but now that the groups are complete, and we have updated odds.
Like many other fans, we were hoping for a few more upsets, but the usual suspects made it into the Group Stage. Everyone expected Fnatic, Evil Geniuses, DRX, and Royal Never Give Up to make it through. Although, LOUD and DetonatioN FocusMe gave Evil Geniuses a run for their money. Both had the chance to knock them out and it almost happened.
In the other bracket, the MAD Lions were the only ones to give RNG a bit of a challenge but didn't quite make it through, especially after they faced Evil Geniuses in the last qualifier. Nonetheless, we now have the best of the best to meet each other in the next round of Worlds.
Group Stage
Following the Play-In group stage draw, all four groups are complete. Each group had one slot left filled by one of the play-in teams. LoL Worlds 2022 began with play-ins on September 29 in Mexico City. The 12 teams who advanced directly to groups will start on October 7 in New York City.
Here's how the teams are sorted into their four groups, along with their updated LoL betting odds:
Group A
Cloud9 (+1400)
T1 (-111)
Edward Gaming (+100)
Fnatic (+1600)
Group B
JD Gaming (-286)
G2 Esports (+1000)
DWG KIA (+250)
Evil Geniuses (+2000)
Group C
Rogue (+600)
Top Esports (-250)
GAM Esports (+2300)
DRX (+325)
Group D
Gen.G (-286)
CTBC Flying Oyster (+5000)
100 Thieves (+1900)
RNG (+200)
Teams to Watch
The Group Stage is set, and we can finally see who will face off against who. Regarding LoL esports betting, the favorites to win are still the same. Gen.G, Top Esports, and JD Gaming have the top esports odds with +200 and +250, respectively. Like the last LoL article, there are three teams to watch who could knock the top three off the top, but two new teams have now come up through the ranks.
Here are those four teams, along with their LoL betting odds of winning the whole thing:
Fnatic (+8000)
The true underdogs of the tournament, Fnatic, are the least favorite team assuming they make it past the Play-In Stage. They have not won trophies in the last two years but have remained consistent in their placements and squad. However, they have kept the same players since making one change after the 2020 Worlds. The chemistry and skill are there to upset nearly anyone. Betting on a team like Fnatic at +4500 seems like a steal and a half.
Betting on a team like Fnatic at +4500 seems like a steal and a half.
DWG KIA (+1400)
DK has been the most successful team in terms of international results in the last two years. That said, the Korean team led by ShowMaker and Canyon has had a rough 2022 season. The team finished third in spring and summer and never looked as strong as the other two seeds from the LCK.
Nevertheless, DK is known for being a team that delivers during the most crucial moments. As a result, they have a strong chance of advancing to the next stage. As the finalists of the previous two Worlds editions, DK is looking to keep that streak going in 2022.
Royal Never Give Up (+800)
RNG at +800 is a safe bet in a tournament setting. While they are a team that is not on many people's radars, they continue to impress and provide consistent gameplay. Like Fnatic, each player knows their role and understands each other exceptionally well. They have been to the Worlds enough times to know their current level of performance isn't going to cut it and will want to step up their game against the best of the best.
Edward Gaming (+700)
At +700, is Edward Gaming a solid choice for your 2022 LoL Worlds betting futures? Well, it's not the worst choice, that's for sure. We're talking about the LPL Regional Finals winners following a superb triumph over RNGU in the finals. However, their LPL Summer campaign was not what anyone expected. They finished in third place after losing to Top Esports.
---
Can't get enough? Here's more!