Rainbow Six Siege Betting: Week 5 Odds
Rainbow Six Siege European League Stage 3 Features Ten Teams in Round Robin Style Tournament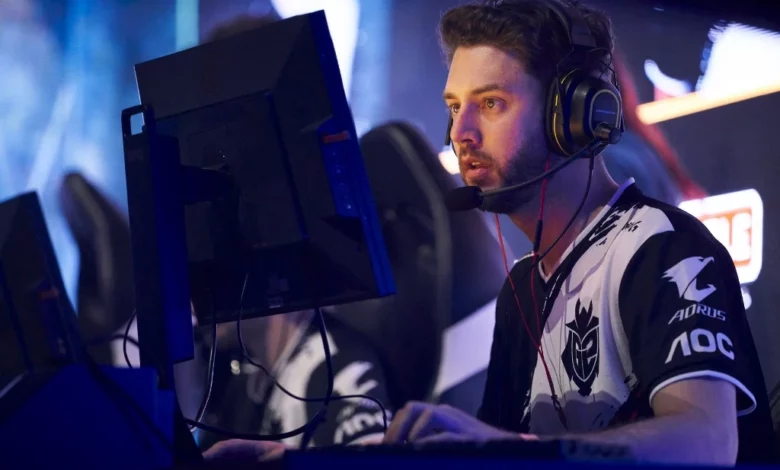 Rainbow Six Siege Betting Preview: We're halfway through the Rainbow Six Siege European League Stage 3 tournament, and things are starting to heat up! At this point in the tournament, it could be anyone's to win. However, teams like TT9, Team Secret, and G2, who have struggled through the first four rounds, they don't have much hope of making it out of the hole.
Week Four Overview
We've had four weeks of matches in the Rainbow Six EU League, and the usual suspects are sitting at the top of the table. Team BDS is comfortably sitting in first after winning all their games but not without struggles. Rouge is in second, having lost two of their matches, the second in a very unfortunate fashion. An unexpected challenger has come up the ranks, with Heroic sitting in third. Their only loss came at the hands of Team BDS.
Here are the results from week four:
TT9 (5) vs. NAVI (7)
Team Secret (4) vs. Outsiders (7)
Rogue (7) vs. G2 (2)
Heroic (5) vs. BDS (7)
Wolves (7) vs. MNM Gaming (2)
Despite not winning a single match, TT9 fought against NAVI, who have struggled compared to how they usually do. On the other hand, G2 did not fight against Rogue, who were looking to put up big numbers after a couple of losses. Wolves, one of the favorites to win it all, they handled their business and beat MNM Gaming. Wolves are starting to find form, and the other top teams should be looking over their shoulders.
Current Standings
Team BDS: 2-2-0-0
Rogue: 2-0-2-0
Heroic: 2-1-0-1
Wolves Esports: 2-0-1-1
NAVI: 1-1-2-0
Outsiders: 2-0-1-1
MNM Gaming: 1-1-0-2
Team Secret: 0-2-0-2
G2 Esports: 1-0-1-2
TT9 Esports: 0-0-0-4
Playday Schedule
Playday 1: Monday, September 12th
Playday 2: Monday, September 19th
Playday 3: Monday, September 26th
Playday 4: Monday, October 3rd
Playday 5: Monday, October 10th
Playday 6: Monday, October 17th
Playday 7: Thursday, October 20th
Playday 8: Monday, October 24th
Playday 9: Monday, October 31st
Tournament Format
Rainbow Six Siege Betting Preview Continued: Like the previous two Stages, the Rainbow Six European League Stage 3 will feature ten teams in a round-robin style tournament that will last nine weeks. After everyone has played each other, the top four teams will move on and qualify for the Jönköping Major and play against the other winners from the different regions.
the Rainbow Six European League Stage 3 will feature ten teams in a round-robin style tournament that will last nine weeks
According to the Year 7 Roadmap, published by Ubisoft on February 20th of 2022, the Asia region was going to host the next Major. However, on October 5th Ubisoft announced that due to unavoidable circumstances, they could not bring back one of our international events to the Asia-Pacific region this season. Because of this, Jönköping, Sweden, will host the next Major during the Dreamhack Winter event.
Week 5 Matchups
The Rainbow Six EU League week five matchups are upon us, and some key ones could shake the table. These matches will be crucial for esports bettors to watch since their odds could change as the tournament continues.
Here are the matchups for week five, along with their esports odds to win. Be sure to find a top notch online esports betting venue and don't forget to check out all of the latest odds right here.
Outsiders (+148) vs. Heroic (-204)
After a great start, Heroic hopes to bounce back after suffering a crushing defeat against tournament favorites BDS. However, despite the loss, they are in good form, making them the best esports bet for this round.
Outsiders hope to gain some consistency after getting two losses and two wins. With a win against third-place Heroic, they could bounce their way to the top four and help cement their place for the Major in Sweden. However, they face a tough Heroic side, so esports bettors should proceed cautiously.
MNM Gaming (-143) vs. NAVI (+105)
Of all the matchups this week, MNM vs. NAVI will be one of the closest in esports betting. Both teams are near equal in skill, and only two points separate them on the table. MNM hopes to regain form after suffering an embarrassing loss of 2-7 to Wolves. NAVI has been good all tournament, but they barely lost to Heroic and Secret in overtime. Despite being the underdog in this one, we would place our bet on NAVI based on their gameplay alone.
BDS (-154) vs. Rogue (+113)
BDS vs. Rogue is the Rainbow Six EU League match of the week. The two best teams in the tournament face off for the top spot. BDS is undefeated in the tournament, so it's expected they keep their place at the top. However, as we said above, Rogue will look to bounce back after a couple of tough losses against teams they should have beaten in the first place. They are still considered favorites to move on, but without a result today, they will not take the top spot from BDS.
Wolves (-400) vs. Team Secret (+268)
Wolves are the clear favorite against Team Secret. As one tournament favorite, they should be closer to the top but have not played to their full potential. Although Team Secret has not played well, Wolves should maintain their focus and get a win. If they don't, they could quickly be jumped by NAVI or Outsiders.
TT9 (+348) vs. G2 (-125)
Concluding Rainbow Six Siege Betting Preview: TT9 has not won a game in the entire tournament. They were considered underdogs at the start, but at the rate, they are going, there is no way out of the hole. G2 is in a similar boat. They have only won one game and it was an overtime fluke against Wolves. They have shown glimpses of great gameplay, but they are not a team worth investing in for esports betting.
---
Can't get enough? Here's more!