Qatar 2022: Final World Cup Teams Set
32-Team Field Complete as Costa Rica, Australia and Wales win Playoffs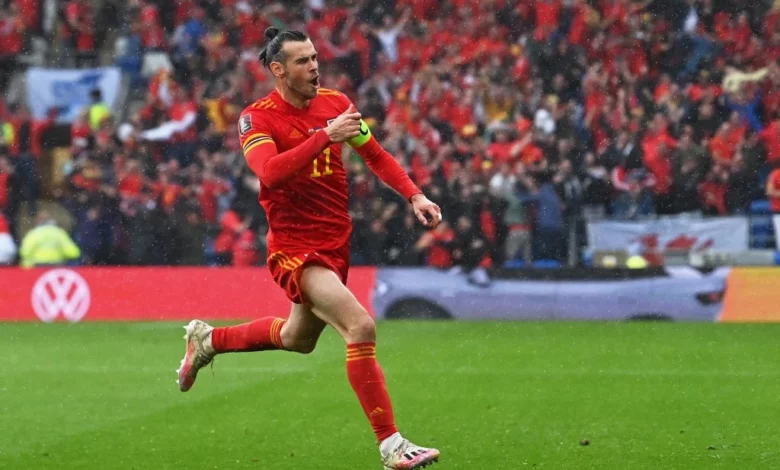 All 32 World Cup Teams Confirmed for Qatar 2022
With Costa Rica's 1-0 win over New Zealand on Tuesday, the Ticos became the last team to clinch a World Cup berth. They join Wales and Australia as the last three teams to complete the 32-team field. While the group draw took place in late March, the final World Cup teams are finally set and it's never too early to get in on the betting odds action. We'll take a look at how the playoff winners will impact the group outlook for November and December's World Cup news.
World Cup Groups
Group A: Qatar, Netherlands, Senegal, Ecuador
Group B: England, USA, Wales, Iran
Group C: Argentina, Poland, Mexico, Saudi Arabia
Group D: France, Denmark, Tunisia, Australia
Group E: Germany, Spain, Japan, Costa Rica
Group F: Belgium, Croatia, Canada, Morocco
Group G: Brazil, Switzerland, Serbia, Cameroon
Group H: Portugal, Uruguay, Ghana, Korea Republic
Rare Appearances
The 2022 FIFA World Cup teams include a lot of usual suspects, but Wales is making their first World Cup appearance since all the way back in 1958. By defeating Ukraine 1-0 in the UEFA Playoff, Wales earned their place in Group B.
Honestly, it could be much worse for Gareth Bale and Co. There are two winnable games vs. the USA – Iran and Wales should be incredibly motivated to beat British rivals England. The last time England and Wales were in the same group at a major tournament was at Euro 2016. The Three Lions beat Wales 2-1 but Wales had the last laugh as they finished on top of the group and made the semifinals.
Bale is leaving Real Madrid but the five-time Champions League winner still has some gas left in the tank. With established pros like  Aaron Ramsey and Joe Allen and up-and-coming players like Ethan Ampadu, Daniel James, and Brennan Johnson, Wales isn't to be underestimated.
Hosts Qatar is also another team making a rare appearance. In fact, this is the first time they'll be playing in the World Cup odds. Canada, in Group F, also clinched their first World Cup berth since 1986 and came in first in CONCACAF qualifying.
Playoff Pros
No stranger to the intercontinental playoff, Australia had a tough test vs. Peru on Monday. The match finished in a scoreless draw and coach Graham Arnold subbed out starting keeper Mat Ryan to bring in Andrew Redmayne just for penalties. The dancing, bearded Redmayne psyched out Peru with his unorthodox pre-shot routine and saved the winning penalty.
Now, Australia is one of the final World Cup teams and has qualified five consecutive times. The Socceroos have won the intercontinental playoff the last three times they've appeared in it and are a resilient side.
France and Denmark will be heavily favored to qualify from Group D but don't count out Australia to pick up a result or two. Tunisia is the last team in the group and also qualified for the World Cup by winning a playoff. A Mali own goal sent the Eagles of Carthage to their second consecutive World Cup.
In fact, all of the African teams on the field had to qualify by winning a two-leg playoff. Senegal, the reigning Africa Cup of Nations champions, defeated Egypt once again on penalties to secure a spot in Qatar. Sadio Mane's Senegal is in Group A and could certainly make some noise.
Cameroon and Ghana both made it by the skin of their teeth, the beneficiaries of the dreaded away goals rule. Morocco was the only African team to score a comprehensive playoff victory, winning 5-2 over DR Congo. Unfortunately, they're in a group with the 2018 World Cup's runner-up and third-place teams, Croatia and Belgium.
Portugal and Poland were the two UEFA teams other than Wales to qualify through the playoff route. The only difference is those teams secured qualification in March, while Wales had to wait until June due to the war in Ukraine.
One Last Shot for Costa Rica's Golden Generation
Costa Rica had the kind of start in CONCACAF qualifying that could get a coach fired and trigger a rebuild. Los Ticos gained just six points from their first seven points but managed a massive turnaround. Finishing fourth, Costa Rica needed to get past New Zealand to secure a World Cup berth.
Joel Campbell's early strike was enough to send Costa Rica to their fifth World Cup in the last six. Captain Bryan Ruiz is 36, Goalkeeper Keylor Navas is 35, and midfield presence Celso Borges is 34 and they'll all get one more shot at World Cup glory. The trio was all part of the Ticos team to make the quarterfinals in 2014. They also played big roles in helping Los Ticos become one of the final World Cup teams.
Costa Rica's group outlook is somewhat bleak but remembers they won a group with England, Italy, and Uruguay in 2014. Costa Rica will face Spain, Germany, and Japan in Group E and may need some luck or a vintage Navas performance. Germany and Spain will undoubtedly be favorites to go through but Japan did make the round of 16 in 2018. Perhaps an infusion of young talent, like winger Jewison Bennette and forward Anthony Contreras, can get Costa Rica over the hump.
Follow us on Twitter