PGA 2022 Championship: Props Bets
Golf's Biggest Stars Embark on Southern Hills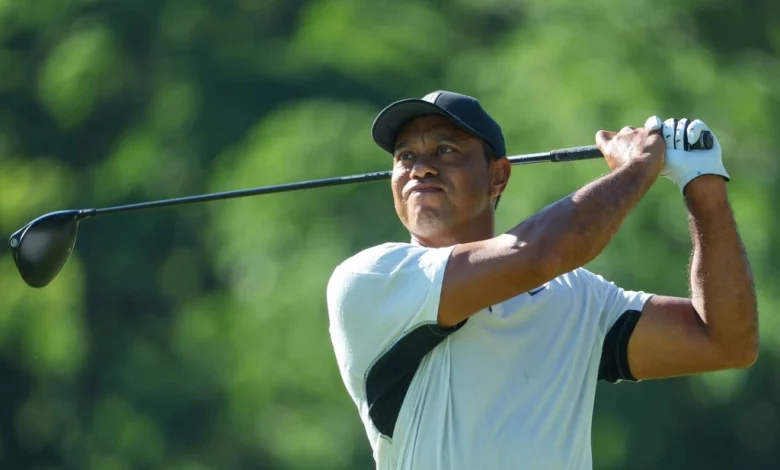 PGA Championships prop bets are where bettors can find value for the second major of the year, this week. Headlining betting markets are the likes of Scottie Scheffler, Jon Rahm, and Justin Thomas, but Tiger Woods is all the talk. Be sure to check out the latest lines and odds on the PGA 2022 Championship.
Tiger Woods to Steal the Show?
Tiger Woods is a player who consistently draws attention on the golf course and it's no surprise to see a wealth of betting markets involving him.
Woods performed admirably at The Masters and many believe he can repeat this feat, including us. He is growing in confidence, and despite not playing every week, it doesn't seem to matter to him.
There are numerous betting markets on Woods, including whether he will finish in the Top 40, which has piqued our interest. PGA tour golf betting, is always interesting, and Tiger ramps it up even further.
We believe Woods is at value odds at +125 to finish in the top 40, which headlines our golf prop bets.
Woods should also be able to play a bogey-free round at Southern Hills. He boasts a long list of bogey-free rounds on the PGA Tour and the +500 odds are generous.
We also like Woods to make the cut at -160. Making cuts is what Woods' does consistently in majors and the odds are appealing. Tiger will be competitive in the PGA 2022 Championship.
Australian Tops First Round Bets
Cameron Smith may have slipped under the radar in the PGA Championship betting lines, but he is not to be underestimated.
This year, he has been one of the most spectacular and consistent golfers, winning The Players Championship and then finishing T3 at The Masters.
We believe he will get out to a quick start on Thursday and first-round leader markets provide excellent value. He's paying +3500 to finish the opening day in front and he knows how to get out to a hot start.
Playing behind Tiger Woods could be a problem but he's good enough to drown out the noise.
"I think there can be a lot of external noise, especially with crowds, and just a lot more moving parts I guess," Smith told 'Perth Now'.
"So yeah, just another thing to really think about. Just probably make sure, you know, spend a little bit more time worrying about what's happening outside to make sure when you're inside that shot, everything's perfect."
Picking first-round leader bets can be tricky but the payoffs are big and Smith is worth backing in the PGA 2022 Championship.
Picking the Ace
It's not impossible to predict who will make a hole-in-one and bettors get huge payouts for taking the chance, and we're all for it.
Only a few golfers have odds, including fan favorite Tiger Woods at +9000, but we're betting on Jordan Spieth to pull off the feat.
The American is one of the favorites to win the PGA Championship, but he often needs a spark to get his game going. Whether it be a chip-in or a hole-in-one, we think Spieth has his standout moment.
Spieth is paying +10000 with PGA Championship prop bets and we're taking it.
For a safer bet, take the +120 for a hole-in-one to be scored by any chance.
The Big Five to Handle Business
Bettors can pick between Rory McIlroy, Justin Thomas, Jordan Spieth, Jon Rahm, and Scottie Scheffler vs. the field, and we're taking the Big Five.
Those are five excellent players to have on your team and we believe one of them will win, so the +250 odds are worth snapping up.
As the PGA 2022 Championship favorite, Scheffler must be on your ticket, and he's in good form. He owns four wins this season, including The Masters.
Golf prop bets have the rest of the field at -400, but that's too short and we would rather back five of the best golfers in the field.
Follow us on Twitter