Kentucky Derby Odds: Pletcher vs Field
The Champion Trainer Holds the Aces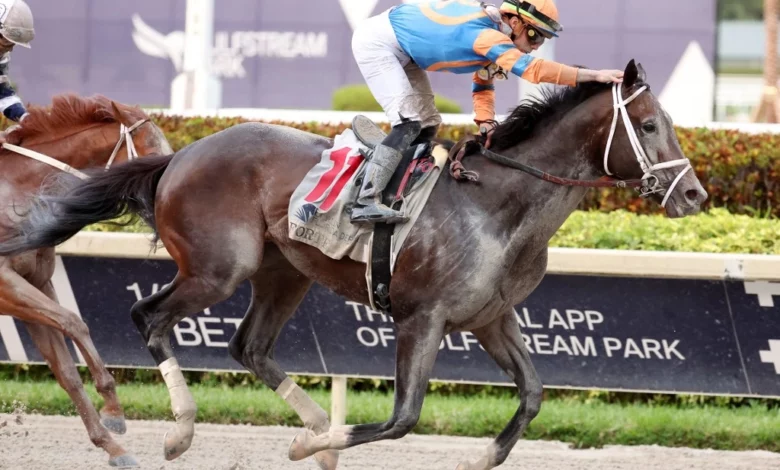 The two best-backed runners in the Kentucky Derby are trained by Todd Pletcher, so we're interested in the Kentucky Derby odds: Pletcher vs field.
Headlining the betting markets are Forte and Tapit Trice at +250 and +600 respectively with horse racing odds. Both runners are trained by Pletcher, so they're all chasing the champion trainer.
Are They Worthy Favorites?
Forte and Tapit Trice are the two runners bettors have come for, but are they the best horses in the 2023 Kentucky Derby?
Betting on horse racing is all about finding value, so bettors might look at Forte's odds and be turned off. However, there is little doubt about Forte being the best-performed runner in the field so far.
The Pletcher-trained 3-year-old has rattled off five consecutive wins, including three at the Grade I level. His latest win came in the Grade I Florida Derby, which is always a good form guide for the Kentucky Derby.
There is a case to be made that Forte is one of the better Kentucky Derby favorites in recent history. However, the strength of the opposition hasn't been fantastic, so it's hard to weigh up just how good he is.
His recent work in preparation was solid, according to Pletcher.
"With Forte, we were just looking for a nice, easy first work back. He ran in the Florida Derby 13 days ago and he's getting ready to ship on Sunday to Churchill, so we just wanted to let him stretch his legs a little bit and not do too much," Pletcher said. "It looked like he was just kind of in an open gallop out there, doing really well."
Stablemate Tapit Trice is another Pletcher runner riding a winning streak. He has won four on the bounce and is a reason why we're looking at Kentucky Derby odds: Pletcher vs field.
The son of Tapit won the Blue Grass Stakes when beating Verifying and Blazing Sevens, which is solid form. We're not sure if it justifies a +600 quote behind Forte, but he gives Pletcher a strong showing.
Best of the Rest?
Looking to beat the Pletcher stable is a big field, headlined by Angel of Empire at +800.
The Brad Cox-trained colt won the Arkansas Derby, which followed a win in the Risen Star. That's usually a good form guide for the Kentucky Derby, so he's every chance of beating the favorites.
Our only worry is his lack of experience at Churchill Downs, but that covers many runners in the field. Some horses don't handle the surface, but there is good betting support with bookmakers for Angel of Empire.
Another runner who features in the Kentucky Derby odds: Pletcher vs field debate is Practical Move, who comes from the improving Tim Yakeen stable.
The Yakeen stable has taken off since inheriting many of Bob Baffert's best thoroughbreds, but he has trained Practical Move from the get-go.
The colt by Practical Joke owns four wins and three placings from seven starts, including wins in the Grade II San Felipe Stakes and Grade I Santa Anita Derby, which is another top-form race.
Winning the Santa Anita Derby puts him in contention for beating Forte and Tapit Trice. Although his rating is below the favorites, it's still one of the main Kentucky Derby lead-up races.
Overall, while Forte is the clear horse to beat, Pletcher doesn't have a mortgage on the race. He has strong hopes, but the field is packed full of big race winners.
Follow us on Twitter
---
Can't get enough? Here's more!