Baseball Betting: Yankees vs Red Sox Series Preview
No Love Loss at Fenway, Sox Always Looking for Wins Over the Bombers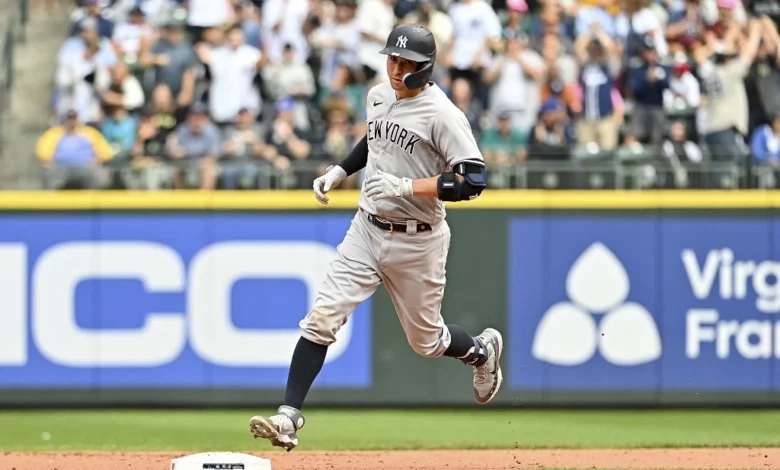 Yankees vs Red Sox Series Preview: The last time these two met at Fenway Park, in early July, in a 4-game series that ended with a split both teams left with visions of the postseason. The glaring truth is that neither the Yankees nor the Sox has been the same team since. Boston is 8-19 since their 11-6 comeback win against Aaron Boone's team on July 10th, while New York is a quiet 10-16, hidden well best of the Yankees' massive 10-game lead in the MLB American League East standings.
Game Information
Matchup: New York Yankees (71-41) at Boston Red Sox (55-58)
Location: Fenway Park, Boston, Massachusetts
Day/Time:
Television: YES, NESN, MLBN
Slumping Yanks Continue to Lose Games in The Standings
To start the Yankees vs Red Sox series preview, we're compelled to point out that the race in the American League East may not be over. After a July 8th, 12-5 beat down of the Red Sox, the Bombers owned a 15.5 game edge over Tampa Bay. Since then, New York's edge is down to 10.5 games in a little more than a month.
With just under two months to go in the season, it will be interesting to see where New York stands in another 30 days. New York is just 2-8 in their last 10 and 5-8 in interleague play. Domingo German will get his fourth start of the season as he looks to improve on a shaky 1-2, 5.09 era. Over the last two seasons, German is just 5-7 with a 4.66 era. Since July of 2021, German has just one win to his credit after battling a shoulder injury.
Red Sox Betting Odds Show No Confidence in Sox at Home
Despite the Yankees' struggles, Boston has no shot at catching the New York Yankees standings, but they do have a faint pulse in the wild card race. Joey Cora's team trails Tampa by 4.5 games for the last spot in the postseason, but a Yankees series win is likely to put the death knell in any faint playoff hopes that the fans still hold onto.
The Sox focus is pitching well while not allowing Aaron Judge to single hardily put an end to their year. Judge is hitting .400 since the All-Star break and has had success against Nathan Eovaldi (5-3, 4.23) going 9-26 with a homer and 2 RBI. Eovaldi has given up three home runs to New York this season in two starts, bringing his career record to 3-4 (3.89) in 17 appearances. Can one player, such as Judge, have an impact on the Yankees vs Red Sox series preview?
Boston's troubles have come from their inability to beat teams in their own division, losing 25 of their last 35. Perhaps their recent series win against the Baltimore Orioles will infuse some confidence into a team that is in desperate need of something good to come their way.
Recent Boston Red Sox betting odds have shown very little respect for the Sox of late, perhaps this will be the series where confidence and respect are restored in the minds of oddsmakers.
Bettors All-In On Yanks, Divided On Total
To conclude our Yankees, and Red Sox preview let's dive into the numbers. New York is a -120 road favorite with the total settling in at 9 (u -107). This provides an interesting betting lesson because early betting clearly shows the public is on the Yankees with 75% of all moneyline wagers coming in on New York, backed by 80% of the total ticket count.
So the question is why would the consensus line move in the direction of the Sox (-139 to -120)? The answer is simple, the books are taking a stand with Boston in this game, or know something the public doesn't yet. I'd watch German closely or wait for a key player to not be in the line-up, that's the usual reason. They want new York money to come in but we're not falling for that. Grab the Red Sox and the run-line in tonight's weekend opener.
Follow us on Twitter