Braves vs Dodgers Betting Preview & Analysis
LA's Freeman Set to Face Former Team in Series Opener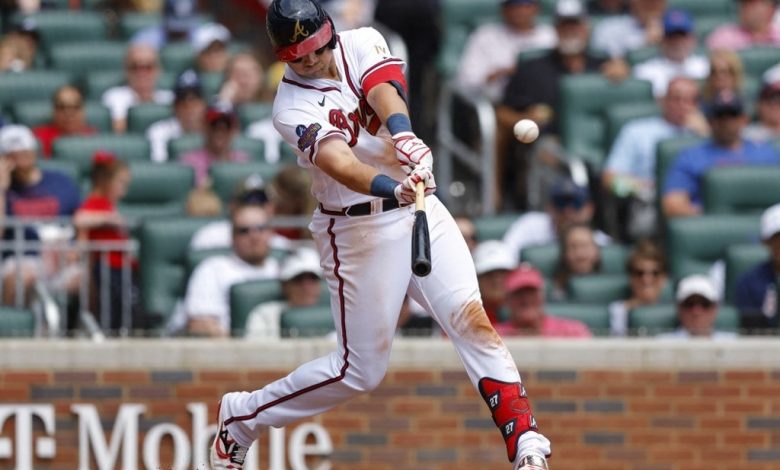 NL Heavyweights Set to Collide
It would be a surprise to just about nobody if the defending World Series champion Atlanta Braves meet up with the Los Angeles Dodgers at some point during the postseason.
The favorites to win the National League East and West Division will be playing in a three-game series beginning on Monday night in Los Angeles. Keep on reading for some Dodgers vs Braves betting trends.
Game information
Team records: Braves 5-6; Dodgers 7-2
Dates: Three-game series starts Monday, 10:10 p.m. ET
Location: Dodger Stadium, Los Angeles
Braves' Title Defense Off to Shaky Start
As challenging as winning the World Series might be, defending the title has proven to be an even more daunting task. The last time a team repeated as champion came in 2000, when the New York Yankees won the last of three straight titles.
Atlanta has stumbled out of the gate to a 5-6 start, in large part due to its less than stellar pitching. Although Atlanta is second in baseball with 104 strikeouts and its team ERA of 4.64 ranks 24th.
The Braves allowed at least six runs in four of their first six games. After allowing 12 runs in a loss to the San Diego Padres, there have been some encouraging signs as Atlanta gave up two runs in each of the final three games of the series with the Padres.
Starting pitchers Max Fried, Charlie Morton and Ian Anderson have ERAs of 5.73, 6.10 and 6.48, which figures to change for the better, but that is something to keep an eye on as one of the Braves vs Dodgers betting trends.
Kershaw Back on Mound for Dodgers
The biggest news made by the Los Angeles Dodgers this season came when manager Dave Roberts pulled ace Clayton Kershaw after seven innings, although the left-hander was working on a perfect game and had a reasonable pitch count at that time.
Monday's game will be the first appearance for Kershaw since his chance at history was denied.
Kershaw and the rest of the starting rotation is off to an impressive start. Kershaw struck out 13 in those seven innings in his only other start. Andrew Heaney has also yet to allow a run and Tony Gonsolin has an ERA of 1.29. Meanwhile, Walker Buehler and Julio Urias have almost as many strikeouts as hits allowed.
Who's Hot
Daniel Hudson, Dodgers P: Hudson is one of five Dodgers pitchers yet to give up an earned run this season. He has allowed only one hit with five strikeouts in his last three appearances.
Matt Olson, Braves 1B: Olson has five hits in his last two games. The key offseason addition is batting .421 with two home runs and hasn't wasted much time making his presence felt.
Spencer Strider, Dodgers P: Strider has at least three strikeouts in each of his last three appearances. He has allowed one run in seven innings in his last two outings. He has 11 strikeouts and has allowed just one run in nine innings, although six walks are a bit concerning.
Trea Turner, Dodgers IF: Although Turner was held hitless for the first time in his last outing, he does had seven hits, three runs and two-extra base hits in his last three games. He had a string of five games in a row with at least one run driven in.
Who's Not
Mookie Betts, Dodgers OF: Betts is 0-for-6 in his last two games, although he did walk twice and score a run the last time out. He is just 2-for-11 at home.
Eddie Rosario, Braves OF: Rosario is 0-for-15 in his last five games with three strikeouts and two walks. He has one hit in his first 29 at-bats this season.
Mitch White, Dodgers, P: White allowed three hits and two runs in his last outing. In five innings of work, he has given up five hits and three runs.
Huascar Ynoa, Braves P: Ynoa allowed seven hits and five runs in just three innings in his first start of the season.
Injury Report
Atlanta outfielder Ronald Acuna Jr. is expected to start a rehabilitation assignment in the minor leagues as he looks to return to the lineup in early May after suffering a season-ending knee injury in 2021.
Starting pitcher Max Fried left his last start due to a leg injury, but he is expected to be good to go for his scheduled start on Tuesday. Atlanta's bullpen will be without Jay Jackson (back) and Kirby Yates (elbow) for an extended period while Luke Jackson is out for the season with an elbow injury.
For the Dodgers, starting pitchers Danny Duffy and Dustin May are both on the 60-day injured list. It is uncertain when relievers Caleb Ferguson, Tommy Kahnle and Jimmy Nelson will be available to pitch.
Braves vs Dodgers Starting Pitchers
Monday: Huascar Ynoa (Braves) vs. Clayton Kershaw (Dodgers)
Tuesday: Max Fried (Braves) vs. Walker Buehler (Dodgers)
Wednesday: Charlie Morton (Braves) vs. Tony Gonsolin (Dodgers)
Braves vs Dodgers Betting Guide
There will be plenty of attention focused on Dodgers first baseman Freddie Freeman in the Atlanta Braves vs Los Angeles Dodgers series. A leader in the run to winning the World Series, Atlanta opted to go younger, acquiring Olson and letting fan favorite Freeman walk as a free agent. It has worked out for both teams. Olson is off to a strong start for Atlanta while Freeman is hitting .324 for the Dodgers.
When Kershaw and Buehler are set to start the first two games, there's a pretty good success rate for the Dodgers. That obviously makes Los Angeles hard to beat and is something to consider when looking at the Braves vs Dodgers betting trends.
The run total of eight seems a bit high in the opener, especially with Kershaw throwing for the Dodgers.
The Dodgers are 4-0 at home while Atlanta is 2-2 on the road.
Four of the last five meetings between the Braves and Dodgers had at least nine combined runs.