Brewers vs Cardinals Series Preview: Brew Crew Still on the Outside of Wild Card
Milwaukee Must Take Cardinals by Storm and Win Series or It Could be Curtains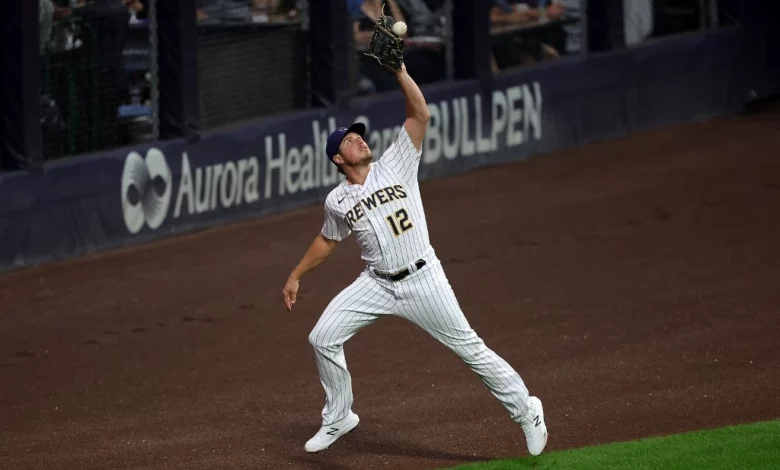 Brewers vs Cardinals Series Preview: The Brewers trail the San Diego Padres by two games in the wild card race with 21 games to play; while the Cardinals find themselves closing in on another division crown.
Before diving deeper into our Brewers vs Cardinals series preview, let's look at some relevant trends that might help us beat the MLB odds tonight.
The Brewers have won six of their last eight against the MLB National League Central, while under wagers have won nine of Milwaukee's last 13 decisions. They'll face a Cardinals team who has dominated division opponents, winning 53 of their last 77 games inside the NL Central.
Game Information:
Milwaukee Bouncing Back to Stay in Postseason Race
Just when you thought the Brewers chances were fading, they've won four of five games while the Padres have dropped their last two. That's allowed Craig Counsell's team to get within two games of the last wild card spot.
It doesn't appear that the bettors will be cashing out on their Brewers World Series odds tickets in 2022, but they may be in a better position had the Crew not spent the last three plus months playing mediocre baseball (43-47 since June 1st) after a 32-29 start.
If they don't make the playoffs they could look at their 9-10 record against the Chicago Cubs as a reason why. If you're betting tonight's game expect Milwaukee to use their bullpen to get through this one after deciding to give Corbin Burns another day off.
Cardinals Scorching Hot to Close Out Summer
Oliver Marmol's team toyed with the Milwaukee Brewers for the lead in the National League East standings, then came August. MLB standings would show the Brewers owned a two-game lead on August 2nd, that was before the Cards went on a 29-10 run that would see them take an eight-game lead in the division.
The pick-up of player Albert Pujols has been paying dividends, with the future Hall of Famer crushing home run number 697 to move past Alex Rodriguez in sole possession of fourth on the all-time home run list. He trails Babe Ruth by 17 homers for third. The last time these two met, Pujols went yard twice to get within 11 of 700 for his career.
Tonight's starter, Jordan Montgomery has been a terrific find since coming over in a trade with the New York Yankees. Since the deal, Montgomery is 5-0 with a 1.45 era, while the Cards are a perfect 7-0 when the lefty gets the ball.
With Brewers Yet to Name Starter, Public On Cards Early
This may be one of those games when you simply pass. The Cardinals are a massive -215 favorite and that appears to be moving up after early betting has shown the public's willingness to lay the big numbers with St. Louis. 79% of the tickets written have come in on the Cards with 52% of the money following suit.
Expect the total to settle in around eight after opening at seven at various spots. To wrap up our Brewers vs Cardinals series preview, our official recommendation is to pass.
There are too many variables for both the side and total when teams decide to throw bullpen games, which is why Milwaukee hasn't named a starter yet. The Red Birds have been a reliable wager in 2022 (+712 units) but not enough to lay a price that could easily eat away at those profits quickly.
Milwaukee (-1454) has managed to keep their heads above .500, but from a wagering perspective, only the San Francisco Giants (-1953) and Miami Marlins (-2768 units) have been worse wagers. Our best opinion if you need to be involved with this one, is maybe to take a peek at the total when more information becomes available.
Follow us on Twitter