Los Angeles Angels Standings Collapse
Halos Stacked With Talent, Looking to Turn Their Fate Around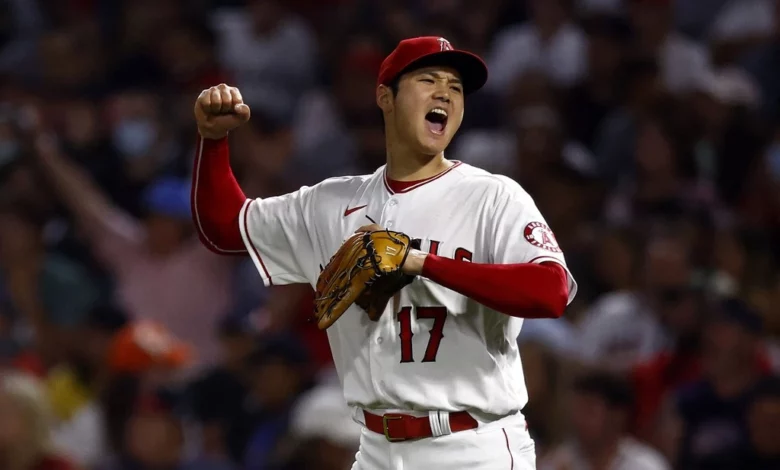 The smiles that MLB bettors anticipated having at this point in the season have been met with losing tickets along with the uncertainty of watching the Los Angeles Angels standings all but come unraveled.
Without a doubt, LA Angels news started the 2022 campaign with much promise, and they will once again belong to a pack of teams that is a sure bet to turn a profit.
When Winning is a Priority, Teams Make Adjustments
Former manager, Joe Maddon, had the Halos on the right track in April with a respectable 14-8 record, good enough to hand bettors a solid 339 unit month. Unfortunately for Maddon, since the 1st of March, the Angels are just 13-22, -1258 units, ranking them ahead of only the Miami Marlins -1295 units, based on a $100 wager, and Oakland Athletics -1420.
The team had lost 14 straight (12 under Joe Maddon which ultimately led to his dismissal in favor of Phil Nevin who will serve as the interim manager) – until Thursday night's big victory on the backs of a huge pitching performance from Ohtani (7.0 IP, 1 ER, 6 K, 2 BB), as well as a three-run dinger from Velazquez, (6th inning off Sawamura 2 on, 2 Out).
Before the 14-game losing streak, one of the problems that bettors were discovering when looking to bet on the Angels, was the high price. Turning a profit was difficult. Betting odds had Los Angeles as a favorite this season and would have cashed 23 of 40 chances, but hitting 58% of your wagers wouldn't have been good enough to show a profit at -107. As a result, bettors who blindly wagered on the Angels as a favorite would be down 486 units.
As an underdog, they're just 1-9 over the last 30 days, costing the public -806 units. Overall, Los Angeles is just 4-13 as an underdog, -812 units. Unfortunately, this has been the betting experience of Los Angeles Angels bettors.
The difference for top teams in the league is their performance at home against teams .500 and above. This is where they are supposed to make headway in the standings; for the Angels this has been a glaring weakness after losing 17 of 22.
Games against the Toronto Blue Jays, New York Yankees, and the Philadelphia Phillies have produced a 0-10 record, -1000 units.
So What's Been The Problem?
In other sports, we hear the phrase "teams need a new voice". That's the exact label you can put on Joe Maddon who finished with a 130-148 record, costing bettors over 2,200 units. In each of his three seasons, Maddon's teams never turned a profit, losing -1007 units in 2020, -380 in 2021, and -819 units in 2022. In the end, it seemed as if Maddon had no idea how to fix a team with a payroll that sniffs $200 million.
From a pure wins and losses standpoint, the organization had to do something to wake the team-up. Firing Shohei Ohtani who hasn't experienced the same success this season, that he had in his rookie campaign from the plate or the mound – we know that wasn't an option.
Bullpen Woes Spell Disaster Every Time
Los Angeles owns one of the worst bullpens in baseball, the 5th worst in baseball based on FIP, a number in the family of ERA but is a more detailed version that doesn't rely on a pitcher's defense to define the number.
Anthony Rendon has been battling a wrist injury that has forced him to miss 16 games.
The bottom line is this: The Angels didn't have depth on the pitching staff while injuries prevented them from being able to outhit their problems.
There is a lot of baseball to be played but the standings indicate that the Angels are not a contender in the American League West, as the Astros own a nine-game lead heading into Wednesday.
The question that bettors are asking is this… How should the betting public treat the Angels, and will they be a team the public can trust to cash tickets?
Patience Is a Virtue
Like in most sports patience is a must. Los Angeles needs to prove they are worthy of your wager. The truth is, the Angels have never been a "bet on" team through the years. Not since 2014 have they turned a profit, going 98-64, +1348 units. Since a moneyline wager on the Halos would have taken 5727 units out of your bankroll on the back of a 521-568 record.
Over the last three seasons, they have a combined 45-58 record, -2117 units, against the Oakland Athletics, Texas Rangers, and the Seattle Mariners. An organization that is spending almost $200 million on payroll shouldn't struggle against teams that fail to spend the league average.
This is a "stay away from" team, for the betting odds public until they show they deserve your respect.
---
Can't get enough? Here's more!