Mets vs Braves Series Preview: NL East Crown Still Up for Grabs
Fight For The NL East Comes To A Head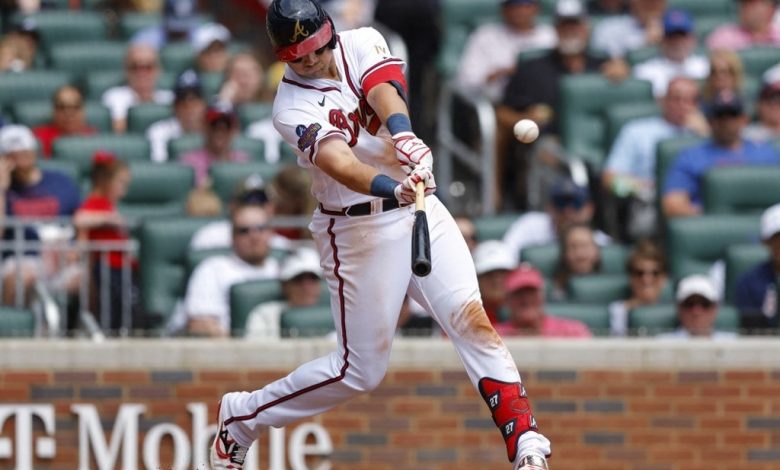 The only active division race in MLB is a real doozy. After a wild comeback win in extra innings over the Miami Marlins, the New York Mets took a one-game lead in the NL East over the Atlanta Braves, who lost in extra innings to the Washington Nationals on Wednesday. Now, with just six games left to play in the 2022 season, the Mets head south to take on the Braves in a massive weekend series starting Friday. Our Mets vs Braves series preview covers one of the most important sets of the entire season across baseball.
As things stand, the Mets lead the season series over the Braves 9-7. So, just one New York win would give the Mets the division tiebreaker heading into the final three
games of the season
. A Mets' sweep would clinch the NL East; a Braves' sweep would give Atlanta a huge leg up. The
MLB playoffs countdown
is in full effect and a series featuring Jacob deGrom, Max Scherzer, Chris Bassitt, Max Fried, Kyle Wright and Charlie Morton on the mound is a wonderful preview.
Game Information
Game: New York Mets (98-58) at Atlanta Braves (97-59)
Location: Truist Park
Day/Time:
Could Álvarez Boost Mets?
Both the Mets are incredibly evenly matched, as evidenced by their nearly identical records through 156 games. But, New York has led the NL East for basically the entire season because the Mets got off to a quick start and really just haven't stopped winning, largely due to their very consistent starting rotation and productive bullpen. Still, though, it's a long season, and the Mets' offense has slowed down a bit over the past few weeks while the Braves have stayed hot.
Mets' offense has slowed down a bit over the past few weeks while the Braves have stayed hot.
New York made a very out-of-box move to shake things up offensively, calling up top prospect Francisco Álvarez — the No. 1 prospect in baseball according to many evaluators — on Thursday night. He might not slot in as the Mets' everyday catcher just yet but he'll probably make his debut against the lefthanded Fried at designated hitter on Friday. Considering that the Mets' DHs have been among the worst in baseball, particularly against lefties, adding in a huge power threat in the right-handed Álvarez could really help. His presence makes a big difference for this Mets vs Braves series preview.
Of course, he can't fix New York's offensive inconsistencies himself; Starling Marte is also still sidelined with a finger injury. He does, however, have the chance to provide a much-needed jolt for an offense that relies way too heavily on Pete Alonso and Francisco Lindor to drive in runs.
Braves' Lineup Faces Tall Task
Even though Atlanta is third in baseball in runs scored and second in both home runs and OPS, it won't be easy for the Braves to scratch runs together against the trio of deGrom, Scherzer and Bassitt. Granted, the Mets have been surprisingly mediocre in deGrom and Scherzer starts down the stretch, those two guys are at least top-ten starters in MLB and Bassitt has been right up there with them this season. The MLB point spread will likely favor New York in each game because of their starter advantage.
But, with a ridiculously deep lineup, from Ronald Acuña Jr. to Dansby Swanson to Matt Olson to Michael Harris II to Austin Riley and even to the catcher/DH tandem of William Contreras and Travis d'Arnaud, there just aren't many weak spots in the Atlanta offensive attack. The key for the Braves is to sneak runs by each of the Mets' starters to give themselves a chance in these games. They also need to run up the pitch counts early, forcing New York to dig deep into its bullpen.
Could Come Down To Bullpens
As this Mets vs Braves series preview attests, neither of these teams has many weaknesses. With that said, fans of both New York and Atlanta, as well as front office executives and coaches, would probably admit that their bullpens could afford to be a bit better. The Mets do have the most dominant closer in baseball in Edwin Díaz and two strong setup men in Adam Ottavino and Seth Lugo, while the Braves boast an intimidating group of A.J. Minter, Raisel Iglesias and Kenley Jansen at the back of their 'pen.
However, both Ottavino and Lugo have had hiccups recently and — outside of them and Díaz — the rest of the New York bullpen is talented but inconsistent. The Mets are only 10th in MLB in bullpen era and could really use resurgences from Drew Smith and Trevor May, who have big arms, but have had trouble with the longball. Granted, if the Mets have a lead late in a game, they've been nearly unbeatable this year — in large part due to Díaz's dominance. Buck Showalter could also use him for two innings if need be.
The Braves have a little more bullpen depth than the Mets but their end-of-game trio isn't as lights out. Jansen, for example, has been good all season but has had some major blow ups over the past few months which have cost Atlanta some games. The key guy for Atlanta might be Iglesias, who has allowed just one earned run with the Braves in 22⅓ innings.
---
Want more articles like this? Check these out: