MLB All-Star Game MVP Odds: Short Window for Value
American League Has Dominated Mid-Summer Classic, Winning 26 of Last 33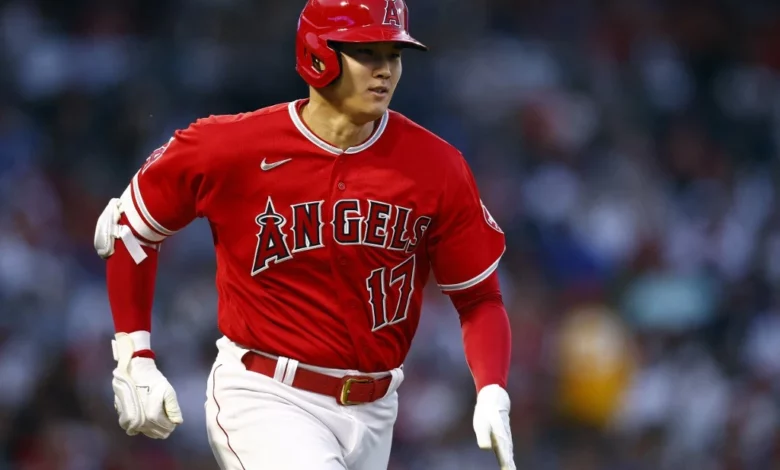 There was a point in All-Star Game history where the National League held a sizable series edge (37-20-1), but that all changed in 1988 when Terry Steinbach hit a home run and scored twice to give the AL a 2-1 win at Riverfront Stadium. In the 33 games since the National League has managed just six wins.
The American League won 11 straight from 1997 to 2099, with the famous Bud Selig tie mixed in (2002). The senior circuit tries to break an 8-game losing streak tonight. What are the online bookmakers saying about the MLB All-Star Game MVP odds?
MLB Matchup: American League (46-43-2)  at  National League (43-46-2)
Location: Dodger Stadium
Day/Time:
Television: FOX
ASG MVP Provides Many Options to Bettors
This is a tough time of year for bettors because there isn't the usual platter of events to wager on. Instinctively, most professionals stay away from all-star games because of their unpredictability, but there are some options to consider if you just want to have fun. If you're diving into the MLB All-Star Game MVP prop there are a few ways to attack the wager.
First, handicap the game because the MVP will come from the winning MLB team.  For many, it's hard not to back the American League with 66% of the total money line tickets showing wagers on the dog (-105). You can also pick one of Major League Baseball's best players from each league to give yourself a better chance no matter who wins the game.
The MLB MVP odds show Shohei Ohtani, from the Los Angeles Angels, as the +480 favorite, followed by New York Yankees star Aaron Judge at +600.  The top three choices are all from the American League with Vladimir Guerrero rounding out the trio at +850.  The top odds for a National League representative is the Los Angeles Dodgers Mookie Betts at +950, followed by Paul Goldschmidt at 13-1 (Cardinals) and Manny Machado (Padres) at 20-1.  Among baseball's best players not in the top three for their leagues include Giancarlo Stanton 13-1 (Yankees), Trea Turner (Dodgers) 20-1, and Ronald Acuna Jr (Braves) 20-1.
Betting Hot Players Heading into Break Always Good Place to Start MVP Capping
We're going to use the same strategy betting the MLB All-Star Game MVP prop as you could have last night when Juan Soto won the Home Run Derby.  Even Pete Alonso had to visualize how hot Juan Soto was heading into the event with five homers in his last 10 games.  No one else was close which helped the man who turned down a $440 million dollar contract from the Washington nationals win the event.
Let's look at some of the numbers from MLB best players and how that translates to their MLB MVP odds. Ohtani has hit just .205 over his last 10 games with one homer and five RBI, Judge .267, four homers, 10 RBI, and Guerrero.302, with one home run, and four RBI.  Top National League MVP odds show Betts with the lowest odds but Betts is just eight for his last 47. Be sure to check out the current MLB All-Star Game MVP odds, and all of the great prop odds for the game tonight.
Look for Guerrero (+800) to Ship MVP
You can tell by all the first-timers in this year's game and by looking at the MLB all-star game MVP odds that the new blood is starting to make a name for themselves among the best MLB players. Like Soto last night, this is about the young players and no one is more exciting than the third choice among the MLB all-star odds than Vladimir Guerrero Jr who will hit fourth for Dusty Baker's team.
If baseball wants to put their young players on display I don't see Guerrero coming out after a few ABs and his spot in the line-up will give him plenty of chances to drive in runs.
---
Can't get enough? Here's more!