MLB Betting: Angels vs Dodgers Series Preview, Bragging Rights in Chávez
LA Teams Struggling: Dodgers Looking for Consistency, Angels Looking for Anything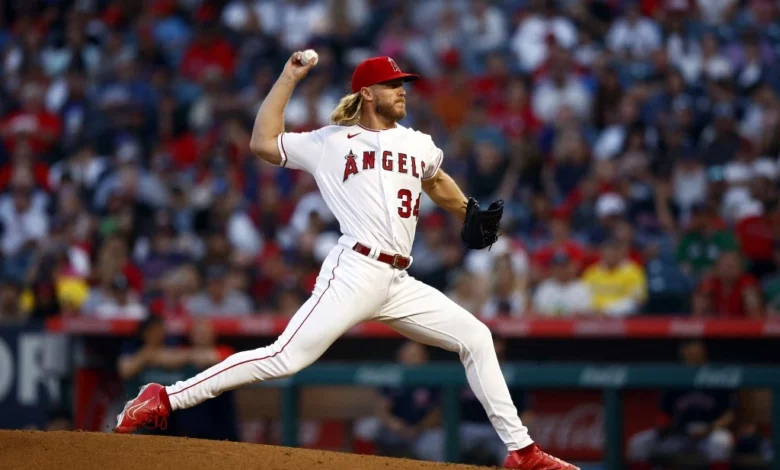 It has been a rough couple of weeks in MLB for both of Los Angeles' baseball teams. First off, the Los Angeles Angels have dropped 16 of their last 18 games, including a 14-game losing skid that cost Joe Maddon his job. They did manage one win over the New York Mets this weekend but still lost the series. The Los Angeles Dodgers, meanwhile, have lost six of eight and just got swept by the rival San Francisco Giants. So, the Angels vs Dodgers series preview for this week's Freeway Series is all about two teams that are pretty desperate.
Of course, the Dodgers — who are just percentage points ahead of the San Diego Padres at the top of the NL West — are in a much better spot than the Angels are. But, the Dodgers have to deal with both San Diego and the surging San Francisco Giants in a tight division so all the Los Angeles Dodgers games odds are important right now. The Angels are stuck in the second tier of the AL West, way behind the Houston Astros, with a ton of catch-up to do.
Angels-Dodgers Game 1 Information
Game: Los Angeles Angels (29-33) at Los Angeles Dodgers (37-23)
Location: Dodger Stadium
Day/Time: Tuesday, June 14th, 10:10 p.m. ET
Television: TBS
Dodgers' Offense is Due
The San Francisco Giants did the near-impossible over the weekend: Shut down the Los Angeles Dodgers' star-filled offense. No Angels vs Dodgers series preview would be complete without focusing on how terrifying the Dodgers' lineup is to face, particularly the trio of Mookie Betts, Freddie Freeman, and Trea Turner at the top of the order. Los Angeles scored only four runs in the three-game sweep by San Francisco so you know the Dodgers are ready to bounce back.
The Angels do have a decent slate of pitchers to handle the Dodgers with Noah Syndergaard and Reid Detmers on the mound for Tuesday and Wednesday's games; however, considering that the Dodgers are toward the top of the NL in most offensive categories, it might not matter who the Angels throw out against them. Plus, Max Muncy is back from injury and looks to be breaking out of a season-long slump.
Gonsolin and Anderson Have Been Great
When you think of an Angels vs Dodgers series preview, you automatically think of the Los Angeles Dodgers' starting rotation, names like Walker Buehler, Clayton Kershaw, and Julio Urías are typically those that come to mind first. But, it's pretty inarguable that Tony Gonsolin and Tyler Anderson, who both will pitch for the Dodgers against the Angels this week… have been LA's most reliable arms. They're a combined 14-0 with identical 3.21 FIPs and Gonsolin's ERA is a minuscule 1.58 while Anderson's is a very respectable 3.07.
From an Angels vs. Dodgers series preview perspective, the scuffling Angels' offense is in a tough spot here. Neither Gonsolin nor Anderson is over-powering in any way but they command their pitches well and are smart with how they attack hitters. The Angels definitely have the bats to hit but, with how they've played over the past few weeks, facing off against red-hot opposing pitchers isn't a great sign.
Bottom of Angels' Lineup Has to Step Up
The key to beating the Los Angeles Angels is to merely survive against the likes of Mike Trout, Shohei Ohtani, Anthony Rendon, and Jared Walsh. If you can do that, then Los Angeles' lineup gets rough very quickly both because Taylor Ward is out and because the Angels just don't have much depth. If you're doing Los Angeles Angels betting odds, you need to hope that Trout and Ohtani get a few chances with guys on base, if they don't, the Angels don't have a great chance of putting together much offense.
That much was on display for the Angels in their weekend series loss to the New York Mets in which Trout, Ohtani, Rendon, and Walsh drove in 11 of the Angels' 15 runs. It's nice to have multiple stars at the top of your lineup; both the Dodgers and Angels can boast that, but it doesn't guarantee success when batters 1 through 9 aren't putting together quality at-bats.
The Angels' middle infield and outfield, other than Trout, don't produce much offense whatsoever, which puts even more of a burden on the top guys. The Dodgers, on the other hand, have players like Cody Bellinger, Justin Turner, and Chris Taylor toward the bottom of their lineup and while none of them have been as good as usual thus far in 2022, they're legitimate threats. The Angels, especially without Ward, can't say they have the same balance.
Follow us on Twitter