MLB First 5 Betting: Riding With the Starters
Bullpens Have Little Effect on First 5 Wagers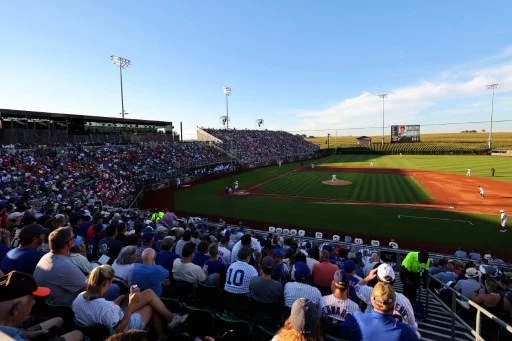 There's nothing worse for an MLB bettor to watch their team jump out to a lead and then see the bullpen give it away. As a result, more bettors are turning their attention to MLB first 5 betting. It's baseball's equivalent of a halftime bet. Even better, is that the bullpen seldom is a factor in five-inning wagers. If your starter doesn't make it through the fifth inning you're usually in trouble anyway.
MLB first 5 betting works the same as a full-game wager. But the score after five innings is used to calculate if your bet won or not. Favorites fare a little better in five-inning bets than in full-game wagers. The starting pitcher carries a great deal of weight in MLB odds.
The team with the better starter is usually the favorite. So it makes sense they will do better in five inning bets, as the starter will likely pitch all five innings. Full-game MLB favorites are winning at a 58.3% clip. Five-inning favorites are winning at a 60.5% ratio.
The biggest difference between full-game wagers and MLB first 5 betting comes in run line bets. Run line favorites are winning 43.5% of the time for full-game wagers. But run line favorites for five-inning bets are winning 49.3% of the time.
Part of this has to do with the home team batting in the bottom of the fifth regardless of the score. An MLB team leading 4-3 after the top of the ninth won't bat in the bottom of the ninth. The game is over. But a five-inning run line favorite only has to lead by more than half a run and will hit regardless of the score.
The average score after five innings is 2.93 for the favorite and 2.36 runs for the underdog. That's a margin of .57 runs or .114 runs per inning. For the full game, the favorite has an average winning margin of .79 runs or .087 runs per inning. So, the first 5 favorites do hold a slight advantage in scoring margin per inning.
Five-Inning Totals Wagers
First 5 inning totals are going over at a slightly higher rate than full-game totals. Five-inning over/unders are going over 52.5% of the time compared to 50.5% in full-game wagers. The fifth inning usually sees the top of the order coming up for its third plate appearance.
Finding MLB stats for five innings isn't easy, but they're out there for bettors willing to put in some effort. They may not be as detailed as full-game stats. But they are a good starting point for those wanting to eliminate bullpens from the betting equation.
Bettors need to be aware of team differences between five-inning totals compared to full-game totals. The Colorado Rockies are a good example. The Rockies are 20-28 in full-game totals, but 24-16-7 in five-inning totals. The Padres are another team with a pronounced difference. San Diego has been an under machine in full-game wagers, going 15-32. But in five-inning bets, the Padres are 22-22-3 in totals. Those are trends worth noting when you make your MLB picks.
But some teams don't show much difference between five-inning and full-game wagers. The Oakland A's have been equally hapless in both. The A's are 10-39 in full-game wagers and 9-32-8 in five-inning bets. The A's are just a bad team regardless of when you tally their score.
If you haven't tried MLB first 5 betting before, it's certainly worth considering. You don't have to worry about a relief staff handing the game away in the late innings. Your wager will also be decided quicker, giving you more time to place more bets.
Follow us on Twitter
---
Can't get enough? Here's more!