MLB Manager Firings: Skippers on Hot Seat, Who Gets Booted First?
Who Will Follow Girardi, Maddon Out the Door?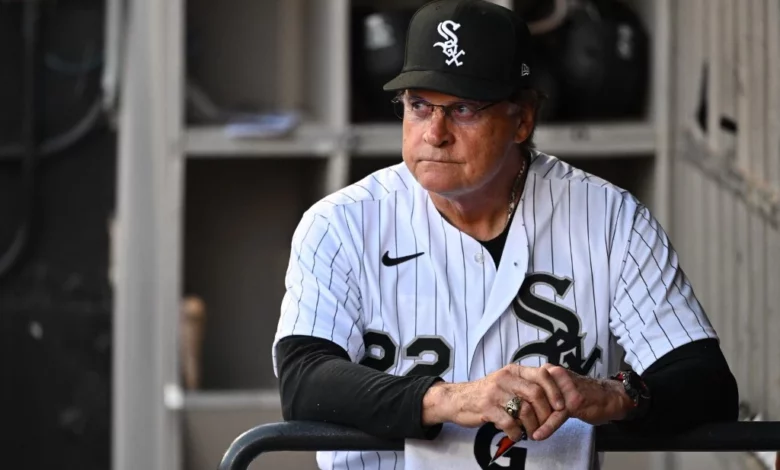 First Joe was fired. Then another Joe was fired. There aren't any Joes left among the MLB managerial ranks, but there are Tonys, Dons, Scotts, Davids, and others who could find themselves on the chopping block. As teams move past the midpoint of their schedules and the All-Star break approaches, let's analyze the odds for MLB manager firings.
Tony La Russa
The Minnesota Twins pulled off the game's first-ever 8-5 triple play the other day against La Russa's Chicago White Sox, and it was all because of some horrendous base running by the Sox. La Russa's face as the play wound down was one of anger, confusion, and frustration, all of which apply to his underachieving bunch.
The heat has been on La Russa for the team's 38-41 start, and it's been turned way up after some notable oddities, like the time he elected to walk a batter with a 1-2 count, which led to an embarrassing scene when the next batter hit a three-run homer. He was the odds-on favorite to get canned in a recent release at +400, and things haven't gotten much better.
There have been some head-scratching lineup decisions and perhaps some over-reliance on established veterans. Injuries have piled up in a big way, but fans in Chicago have not always appreciated the manner in which La Russa has tried to plug certain holes.
This was a team with the best odds to win its division prior to the season.
The Sox are getting healthier. Leadoff star Tim Anderson is back from injury and slugger Eloy Jimenez, who has been limited to 66 games since the start of last season, could be activated Wednesday. La Russa's bunch has a seven-game road trip at Cleveland and Minnesota – the two teams it is chasing in the AL Central – right before the break. If that stretch yields more of the same, expect La Russa's seat to get hotter.
If you want to bet on MLB odds of a firing now, take La Russa and hope for the team to struggle during that stretch.
Davey Martinez
Wow, 2019 seems like a long time ago. In so many ways. Certainly, as it relates to the Washington Nationals, who rode Martinez's steady guidance from a slow start to a World Series crown that year.
A pandemic, a possible change of ownership, and what will be three straight losing seasons, have drastically changed the course of the organization and Martinez is now on an increasingly warm cushion. If and when Juan Soto is traded, it would signal a complete rebuild. New owners might want to get their own manager in for that process.
Giving that new figure some time to jell with the current crew before this year ends might help, however, general manager Mike Rizzo recently shot down the notion of a Martinez firing in no uncertain terms.
If you believe Rizzo, then stay away from this bet. If you don't, and GMs have been known to say such things and then reverse course if the person with the wallet tells them to, then Martinez may be the most likely individual on a list of current MLB managers to get canned next.
Scott Servais
A couple of weeks ago, this was a name that popped up on lists of possible MLB manager firings. It's safe to peel him off such lists, for now, as the Mariners have reeled off 12 wins in their last 15 games and can get to .500 with a victory Thursday vs Toronto.
Seattle won 90 games last year, it has several quality young bats and it added the reigning AL Cy Young Award winner in Robbie Ray, so the expectations were justified. So, too, were the questions about Servais when the team fell 10 games below .500 in June and he was +600 odds to get canned next.
It's safe to say those questions aren't being asked all that often in July.
Don Mattingly
If there's one managerial action that elicits the most second-guessing from fans, talk-show hosts, and those that call them to complain, it's the call to the bullpen (or lack thereof). If someone brings in a fresh arm in a tight situation and he gives up a big hit, the manager is an idiot and should be rocketed to outer space. Conversely, if the manager fails to bring in the said fresh arm and there's still a big hit, the manager is an idiot and should be rocketed to outer space.
Don Mattingly is not an idiot and won't be on a spaceship anytime soon, but he's been under scrutiny much of the year for his bullpen management. His Miami Marlins once lost 10 straight one-run games – easily a franchise record – as seemingly everything Mattingly did in close ballgames didn't pan out.
A slight turnaround; Miami won six straight entries in Wednesday's action, and three of them were by one run. The Marlins are 6-0 in one-run contests since mid-June, so apparently Mattingly – who is in the last year of a contract and no longer has pal Derek Jeter around to support him – is pushing more of the right buttons.
Mattingly was at +850 to get fired in mid-June. He's rebounded since then. Hold steady on this one for a little bit.
David Bell
The Bell family is embedded in Cincinnati Reds history, but plenty of sharp-tongued fans let loose on him after last season's collapse. The Reds finished 12-20 to fall out of a playoff spot.
An even worse 3-22 stretch early in 2022 had some of those same sharks circling, but Bell doesn't get all the criticism here. The ownership team decided to sell off several key pieces and focus on a rebuild, and 2021 NL Rookie of the Year Jonathan India missed all of May and half of June.
Does the organization see Bell as the man to guide the team through some lean years, or does it want a different voice to connect with a crop of quality young players? If there are any signs of the latter, or if another 3-22 stretch turns this season into a complete embarrassment, there could be good money on Bell at +850.
Mike Matheny
This will be a third straight losing season for Matheny since coming to Kansas City, and it might be the sixth 100-loss campaign in the last 21 years for the organization.
To make matters worse, there are rumblings that Matheny isn't the most popular figure in the clubhouse. Such a scenario played out in St. Louis, which led to his firing there in 2018.
The Royals have some good pieces and a few standout prospects they hope will achieve stardom in Kansas City (before likely signing a big deal somewhere else). It doesn't seem as if Matheny has the formula to get this team to move up the ladder in a division that is somewhat lacking, to begin with.
Matheny set at +650 on last month's list of odds for MLB manager firings. That would've been a nice payout at the time, given the fact that nothing seems to be working for the team, which ranks 13th in the AL in runs scored and last in ERA.
Follow us on Twitter