New York Mets Odds To Win World Series Review
Mets Massive Payroll, Still Sixth on Odds List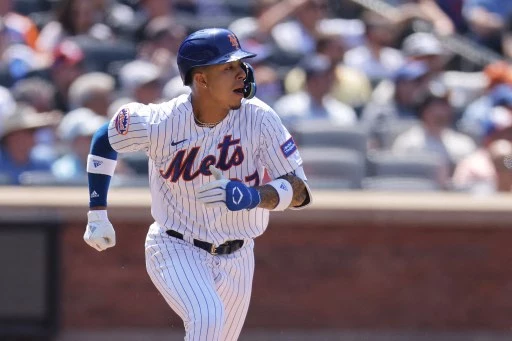 The New York Mets World Series odds are currently at +1600 after a 30-27 start to the 2023 season. That mark has been propped up by a three-game winning streak, not what owner Steve Cohen spent a record 345 million to bring a championship to Citi Field. Currently, the Atlanta Braves (+600), Houston Astros (+600), and Los Angeles Dodgers are the MLB World Series odds co-favorites. It's hard to find the Mets in any of the MLB major stat leader categories, so do they have a chance to fulfill preseason expectations? We quickly examine the Mets World Series odds and chances.
Pitching Has to Be Better
There's no other way to say it, a team era of 4.55 will not get anyone a ring, let alone through a playoff round as they found out last season against the San Diego Padres. The pick-up of future Hall of Fame pitchers, Max Scherzer and Justin Verlander, has yielded just seven wins against five losses.
Verlander is 2-2 with an ERA closer to five than his career mark of 3.26 and Scherzer has pitched well but was suspended for 10 games after a sticky substance was found in his glove. Although the Mets are 7-2 when the 3-time Cy Young winner starts, he still doesn't feel settled in his new environment.
New York is 21st in quality starts (15) and should be thankful for its pen, which was thought to be a weakness, especially after Edwin Diaz was hurt at the World Baseball classic.
One telling component that means a lot to bettors is their 22-34 record against the run line, which has cost Mets backers -1212 units, only five other teams are worse. We continue our Mets World Series odds review with a look at their anemic offense.
New York Bottom Half in Five Major Offensive Categories
This really tells the story of why the Mets have struggled to stay above the .500 mark for most of the season. New York is 19th in runs per game (4.44), 18th in average (.244), 19th in OPS (.722), 13th in homers thanks to Pete Alonso's 20, and 16th in stolen bases (39).
Coupled with spotty pitching, we have a team waiting for Alonso to carry the team to the winners' circle on most nights. Francisco Lindor is making a head-scratching 33.8 million and for that generosity, Lindor is hitting .220 in the second spot in the line-up which doesn't Brandon Nimmo who is having a decent season with a .295 average to go with an .814 OPS.
The bottom of the New York line-up fails to have a single player hitting over .250 except catcher Francisco Alvarez (.252) but has played in just 35 games this season. Alonso is hitting just .235 and owns an OPS of (.877), definitely above average but with a sputtering offense, the 2-time all-star needs to be around .900.
There are so many reasons to point to as to why the Cohen's cash hasn't produced that super team he had envisioned, but perhaps Mets World series odds bettors will be rewarded in October, but as of right now, there are too many holes in the dam and not enough fingers to plug them. Be sure to find all of the MLB stat leaders right here at pointspreads.com.
Follow us on Twitter
---
Can't get enough? Here's more!