Rangers vs Rays Game Preview: Runs May Be Hard to Come By In Wild-Card Series Opener
Glasnow, Montgomery Get Things Rolling in Rangers-Rays Wild-Card Series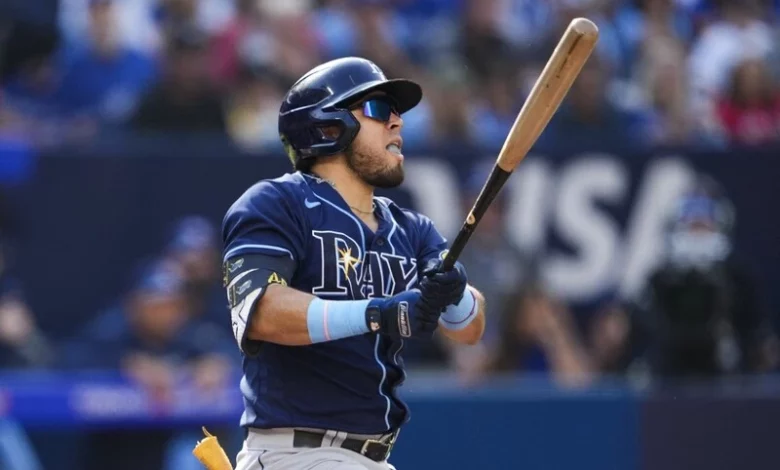 Texas and Tampa Bay Set to Meet In the Playoffs For the First Time Since 2011
There was some question about who would pitch for the Texas Rangers in the opening game of the wild-card series against Tampa Bay. Lefty Jordan Montgomery gets the call but that is not enough for Texas to be favored according to the Rangers vs Rays game preview.
The teams haven't met in the playoffs since 2011 when the Rangers eliminated the Rays in four games. Tampa Bay won the series opener before the Rangers won the last three games by a total of four runs.
Texas squandered a chance of receiving a bye into the American League Divisional Series by losing on the final day of the regular season while the Rays won nine more games than Texas during the regular season.
Texas won four of the six games against Tampa Bay during the regular season. However, Tampa Bay won two of the three home games. All three games played in St. Petersburg went over the total while the three contents in Texas finished under the total.
Tampa Bay was just 38-39 against the MLB lines at home during the regular season with Texas 26-15 as the road underdog.
The Rays are priced at -150 to win Tuesday's series opener and come in at -175 to win the series.
Tampa Bay is priced at +1100 in the odds to win the World Series with Texas not far behind at +1600.
Date & Time: Location: Tropicana Field, St. Petersburg, FL
Streaming: ABC
Line: Tampa Bay -150
Total: 7.5

Seager Leading the Charge
Just a bit of advice to the Tampa Bay pitching staff, when Corey Seager comes to bat, it might be best if the bases are empty.
He leads the majors with a .760 slugging percentage with runners in scoring position during the 2023 season. He is batting .385 with 20 of his 37 hits with runners in scoring position going for extra bases.
Texas led the majors in multiple categories with runners on base for most of the season before slumping a bit in the second half of the season. Keep that in mind when it comes to the Rangers vs Rays game preview.
The total has gone under in five of the last seven road games played by Texas.
Glasnow Trying to Reverse the Trend
The postseason baseball stats for Tampa Bay's Game 1 starter Tyler Glasnow leave much to be desired.
He has allowed 10 home runs and 26 runs in his previous nine postseason starts. He has fared much better in the wild-card round with eight hits and two runs allowed with 13 strikeouts in 11 innings. That will factor into the Rangers vs Rays game preview.
Glasnow allowed one run and one hit in six innings in his lone start against the Rangers this season.
When looking at the MLB schedule, the total has gone over in nine of the last 10 games for Tampa Bay.
Who's Hot
Adolis Garcia, Texas Rangers OF: Four of Garcia's last six hits have gone for extra bases and that includes three home runs.
Andrew Kittredge, Tampa Bay Rays P: Kittredge has allowed one run in his last nine appearances with nine strikeouts over 8.1 innings during that stretch.
Jordan Montgomery, Texas Rangers P: Montgomery has given up 19 hits and two runs with 22 strikeouts in 27 innings in his last four starts.
Harold Ramirez, Tampa Bay Rays DH: Ramirez is 14-for-32 with eight runs and six RBIs in his last eight games.
Who's Not
Aroldis Chapman, Texas Rangers P: Chapman has allowed seven hits and seven runs (six earned) in eight innings over his last nine appearances.
Josh Jung, Texas Rangers 3B: Jung is 3-for-25 with eight strikeouts in his last seven games.
Erasmo Ramirez, Tampa Bay Rays P: Ramirez has given up 16 hits and 12 runs (10 earned) in 10.2 innings over his last five outings.
Taylor Walls, Tampa Bay Rays IF: Walls is batting .132 with two extra-base hits in his 17 games.
Rangers vs Rays Injury Update
Pitchers Max Scherzer (shoulder), Jon Gray (forearm) and Brett Martin (shoulder) are currently sidelined for Texas.
For Tampa Bay, infielder Brandon Lowe (knee) and pitcher Jason Adam (oblique) are on the MLB injured list.
Rangers vs Rays Betting Preview
It could be a tough series opener for the hitters on both teams with Glasnow and Montgomery pitching well late in the regular season.
Tampa Bay was tied for the MLB lead with 53 home wins during the regular season while Texas was just 40-41 on the road.
Texas was 35-19 against the run line when listed as the underdog.
The total has gone over in Tampa Bay's last five road games.
Texas has won nine of its last 10 games against American League East teams.
The total has gone over in four of the last five times that Texas and Tampa Bay have met at Tropicana Field.
This is a scary game for Tampa Bay since Texas has been in playoff mode for weeks trying to secure a playoff spot while the Rays have been in the playoff picture pretty much from the beginning of the season.
There are plenty of reasons why the Rays have the best home record in the American League so it makes sense to roll with them in this matchup.

For MLB betting news, odds analysis, and more, visit Point Spreads Sports Magazine.
---
Can't get enough? Here's more!