World Baseball Classic 2023 Odds & Betting Strategies
US, Dominican Republic The Co-Favorites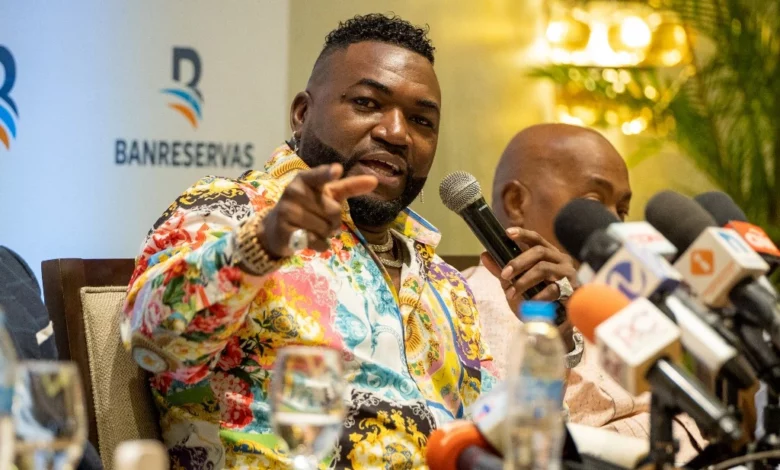 Two years after it was originally supposed to take place, the World Baseball Classic is back this March for the first time since 2017. The WBC was scheduled for the spring of 2021 but COVID got in the way so now, in just over a month, 20 different teams will face off in Taiwan, Japan and the US to battle for a world title.
The US — which crushed Puerto Rico in the 2017 finals at Dodger Stadium to win its first WBC championship — looks to defend its crown and, based on the World Baseball Classic 2023 odds, the Americans have a good chance of doing so.
In fact, both the US and the Dominican Republic lead the field at +200 with Japan close behind at +350 and Puerto Rico at +800. Interestingly, The Netherlands — which finished in 4th place in 2017 — is a +3300 longshot while baseball-rich Venezuela and Cuba are each +1200.
Of course, the MLB records of the players of the teams on each roster are pretty influential on these odds but teams like Japan, South Korea (+1500) and Chinese Taipei (+3300) have a lot of talent that doesn't play in MLB.
World Baseball Classic Odds

| ODDS TO WIN 2023 WORLD BASEBALL CLASSIC | Moneyline |
| --- | --- |
| USA | +200 |
| Dominican Republic | +200 |
| Japan | +350 |
| Puerto Rico | +800 |
| Venezuela | +1200 |
| Cuba | +1200 |
| Korea | +1500 |
| Chinese Taipei | +3300 |
| Netherlands | +3300 |
| Mexico | +3300 |
| Canada | +4000 |
| Australia | +5000 |
| Panama | +6600 |
| Israel | +6600 |
| Colombia | +8000 |
| Italy | +8000 |
| Great Britain | +10000 |
| Great Britain | +10000 |
| Czech Republic | +12500 |
| Nicaragua | +17500 |
Let's break down the top teams in the WBC field with a look at their rosters (as they look right now) and their respective chances to win it all in March:
United States (+200)
As you'd expect, the Americans' position player group is far and away the deepest in the WBC so the US should score plenty of runs in a pretty light Pool C which features Canada, Mexico, Great Britain and Colombia.
With former MVPs Paul Goldschmidt, Mookie Betts and Mike Trout anchoring a lineup that will also feature Nolan Arenado, Trea Turner, and J.T. Realmuto (among others) and be backed up by a ridiculous bench. Team USA has a ton of depth to turn to.
It's not surprising they're right with the Dominican Republic in terms of the World Baseball Classic 2023 odds from an offensive and defensive standpoint. When you have Pete Alonso, Will Smith, Cedric Mullins and Kyle Schwarber as No. 2 options at their respective positions, it's going to be hard for opposing pitching staffs to get into a groove.
There is some concern over the Americans' arms, though. The starting rotation is a little old, headlined by Clayton Kershaw and Adam Wainwright with Nestor Cortés Jr., Logan Webb, Merrill Kelly and Kyle Freeland rounding out the group. The bullpen has some elite back-end guys in David Bednar, Devin Williams and Adam Ottavino but there isn't the depth that the US would like to have in a tournament with so many strong teams. Still, with such an explosive offense, the American team should go far.
Dominican Republic (+200)
What the Dominican team may lack in depth, it certainly makes up for in star power. The DR boasts an absurd top-seven in its lineup, with a projected lineup featuring Julio Rodríguez, José Ramírez, Juan Soto, Vladimir Guerrero Jr., Rafael Devers, Manny Machado and Jeremy Peña.
The Dominican starting pitchers are all ace-caliber as well between Sandy Alcantara, Framber Valdez, Cristian Javier and Luis Castillo.
The bullpen is elite too with Emmanuel Clase, Camilo Doval and Seranthony Domínguez as late-inning pieces. The concern with the DR from an MLB odds perspective is on defense, the bench and the in-pool competition.
Because only two MLB teams from each pool advance to the quarterfinals, the DR has to beat out one of Venezuela or Puerto Rico (as well as lower-ranked Israel and Nicaragua). Considering that Israel was surprisingly competitive in 2017 and that Venezuela and Puerto Rico are really good as usual, the DR has a much tougher road to get out of the first round than the US does.
Japan (+350)
On the other hand, the Japanese team benefits from being in a pretty easy (on paper) Pool B that only features South Korea as a top-tier foe.
As expected, Japan's expected roster mostly features players currently in NPB — Nippon Professional Baseball, Japan's top domestic baseball league — but it is headlined by Yu Darvish, coming off a great regular MLB season and playoff run with the San Diego Padres, and uber-star Shohei Ohtani.
Japan's stellar pitching staff also has flame-throwing 21-year-old Roki Sasaki, who has already drawn a lot of MLB interest. On offense, Japan has Ohtani and power-hitting infielder Munetaka Murakami as well as MLB outfielders Seiya Suzuki (Cubs) and Lars Nootbaar. Japan will be hungry for revenge after losing 2-1 to the US in the 2017 semifinals.
Puerto Rico (+800)
Don't let the World Baseball Classic 2023 odds fool you into thinking that Puerto Rico doesn't have much of a chance this year.
The Puerto Rican roster isn't fully set but with Francisco Lindor, Carlos Correa and Javier Báez on the infield and Marcus Stroman and José Berríos in the rotation, PR has enough top-end talent to give Venezuela and the Dominican Republic some trouble in Pool D.
Also, Puerto Rico boasts both Díaz brothers (Edwin and Alexis) in the bullpen as well as Seth Lugo.
The issue is that the rest of Puerto Rico's lineup doesn't provide much punch so Lindor/Correa/Báez will have to do a lot of the heavy lifting.
There is a good amount of time until the WBC starts, though, so PR has a couple of weeks to convince bigger names to join the squad. At +800, the Puerto Ricans are a decent bet with the understanding that they could easily be knocked out in the group stage.
Follow us on Twitter
---
Want more articles like this? Check these out: