Bellator 282 Odds: Can Event Deliver What it Promises?
Expect Spectacular Performances if Betting Odds are Accurate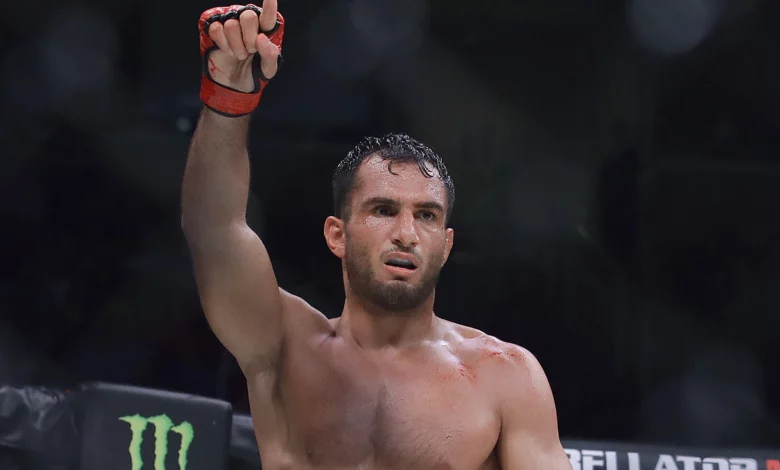 Friday night belongs to Bellator and if the Bellator 282 odds are accurate, we are in for a treat. Expect Bellator Middleweight Champion Gegard Mousasi, heavily favored to defend his title against stud wrestler Johnny Eblen, to impress. In addition, a slew of notable veterans and prospects look to make their mark. The last few Bellator events have disappointed me. But can Bellator 282 finally deliver?
Mousasi "Auditions" For a Superfight Against Adesanya
Mousasi admits that the chances of facing UFC champion Israel Adesanya are "slim to none" though his current run in Bellator is making the prospect intriguing. The 36-year-old has beat up on the competition outside of his old promotion and is in his third straight title defense. He's delivered on the Bellator MMA odds with a close loss to Rafael Lovato Jr. as his only blemish.
To be frank, Mousasi's opponents don't do justice to the Dutch kickboxer. It is reminiscent of Adesanya being levels above his competition in the UFC, which is why many would like to see the two fight. It would never happen so long as both fight for rival promotions.
Eblen aims to upset Mousasi. The Bellator 282 odds are kind to him as an underdog as Mousasi has eaten wrestlers like him for breakfast. But with a notable background from the University of Missouri, Eblen could just push the champion. Either he does or Mousasi puts on another clinic.
Bantamweight Grand Prix Continues
The Bellator Bantamweight World Grand Prix Tournament continues. Leandro Higo takes on Danny Sabatello in the co-main event with Sabatello listed as the sizable favorite, the biggest on the main card. He dominated Jornel Lugo to earn a spot in the quarterfinals and is unbeaten in his last six fights. Higo, a former title challenger, will look to win his third straight fight as an underdog.
The other fight pits Magomed Magomedov against Enrique Barzola. The Russian was upset as a 5-1 favorite against Raufeon Stots, who recently won the interim title and is into the Grand Prix's semifinals. Barzola, like Sabatello, won the wild card fight to book a spot in these QFs. Prior to that, he defeated former champion, Darrion Caldwell. He's a dangerous underdog here.
The winner of Sabatello-Higo will advance to meet Stots while Magomedov or Barzola will fight Patchy Mix in the other semi-finals.
Bellator 282 Showcases Prospects and Veterans
This is a "stacked" Bellator event as even the prelims have plenty of notable fighters. The fighting betting odds have most of them as large favorites making it easy for even casual fans to put together a parlay – unless an underdog comes through in a big way.
Leading the veterans are Brennan Ward and Cat Zingano who are both listed close to 3-1 as betting favorites. Ward will be the main card curtain-jerker as he should be in a fun scrap against Kassius Kayne. Trust these "journeymen" to give a slobber knocker of a fight. As for Zingano, the former UFC title challenger is one win away from fighting Cristiane "Cyborg" Justino for her MMA Bellator title. She must beat Pam Sorenson.
Lucas Brennan and Anatoly Tokov are the prospects to note. Brennan is a jiu-jitsu ace and finished most of his six victories in the first round. The Bellator 282 odds predict him to make short work of Johnny Soto at 5-1. Tokov is even bigger as he is tied as the biggest favorite against Muhammad Abdullah. The Russian should squash his opponent as the lines indicate.
Follow us on Twitter