Bellator 287: Piccolotti vs Barnaoui Odds: Big-Time Clash in Lightweight Division
Clash of Styles Headline Massive Milan Card on Saturday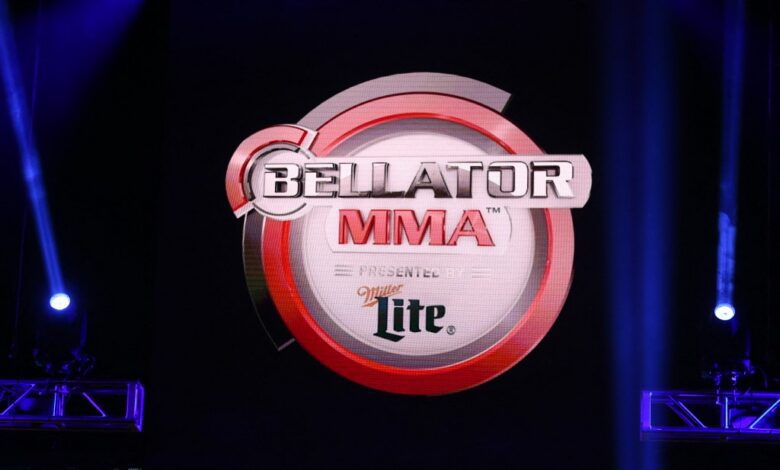 Barnaoui, Piccolotti return to the Cage after Long Layoffs in 155-pound Main Event
Adam Piccolotti vs Mansour Barnaoui
Date & Time & Streaming: Saturday, Oct. 29, 4 p.m. ET.
Location: Allianz Cloud Arena, Milan Italy
Piccolotti vs Barnaoui Odds Preview: Bellator heads to Allianz Cloud Arena in Milan, Italy on Saturday morning with a massive card headlined by a dynamite clash of styles in the lightweight division between the Adam "The Bomb" Piccolotti and Mansour "The Afro-Samurai" Barnaoui.
Piccolotti, a 5'11 kickboxer from Half Moon Bay, California, is competing in his 13th fight under the Bellator promotion, with a record of nine wins and four losses. The American Kickboxing Academy product has alternated wins and losses in his last four bouts, with his last victory coming back in February, earning a unanimous decision over Georgi Karakhanyan at Bellator 274 at the Mohegan Sun Arena in Connecticut.
Mansour Barnaoui, a six-foot tall grappling specialist fighting out of Paris, France, is making his Bellator debut after competing in Road Fighting Championships for the last six years. Nicknamed "The Afro-Samurai", Barnaoui hasn't competed since May 2019, when he picked up a first-round submission victory over A-Sol Kwon at Road FC 53. The 30-year old Tunisian native enters this contest on a seven-fight win streak, all by stoppage with five of the bouts ending via submission.
Continuing Our Piccolotti vs Barnaoui Odds Preview: Piccolotti has an overall record of 31 wins, 14 losses and one draw, while Barnaoui has a record of 21 wins and 11 losses. Both veterans have had extended layoffs, with "The Bomb" last fighting eight months ago, much more recent than the three year gap for "The Afro-Samurai", which could play a pivotal role in this main event showdown. The betting odds have Barnaoui currently as a favorite in the -140 to -145 range.
Fabian Edwards vs Charlie Ward, Justin Gonzales vs Andrew Fisher in a Solid Set of Main Card Clashes
A pair of tough middleweights throw down in the penultimate fight on this card in Milan on Saturday. Fabian Edwards, a rising star with ten wins in 12 contests, the last of which was a first-round knockout victory over former UFC Champion Lyoto Machida, looks to make it two wins in a row against another former UFC veteran in Charlie Ward. The 41-year old Irishman has a record of seven wins with only one defeat since signing with Bellator in 2017, with five of those victories coming via Knockout or Technical Knockout.
Concluding Our Piccolotti vs Barnaoui Odds Preview: Rising prospect Justin Gonzales looks to improve to 14-1 in the featherweight division as he takes on a veteran from the United Kingdom in Andrew Fisher.
The 31-year old Gonzales, a native of Greeley, Colorado, where he wrestled at University of Northern Colorado alongside top UFC lightweight Justin Gaethje… is looking for third win under the Bellator banner. His last victory coming in April at Bellator 279, where he picked up a split decision against one-time UFC prospect Kai Kamaka III.
Fisher, a 37-year old England native, is looking to stretch his unbeaten streak to seven fights. He has two wins in Bellator, over Ashleigh Grimshaw in Milan back in October 2020 and his latest win, a unanimous decision over Attila Korkmaz in May at Bellator 281. He also fought Robert Whiteford to a "no contest" after an accidental eye poke in the second round forced the bout to come to a close.
Remember, not only was this a great place to find a complete Bellator 287 betting preview, but you can get every Bellator preview right here, along with the complete Bellator schedule. Thanks for stopping by, see you next time.
Follow us on Twitter
---
Can't get enough? Here's more!