NBA Monday Playoffs Odds, Previews
Trio of Game 2 Matchups on Tap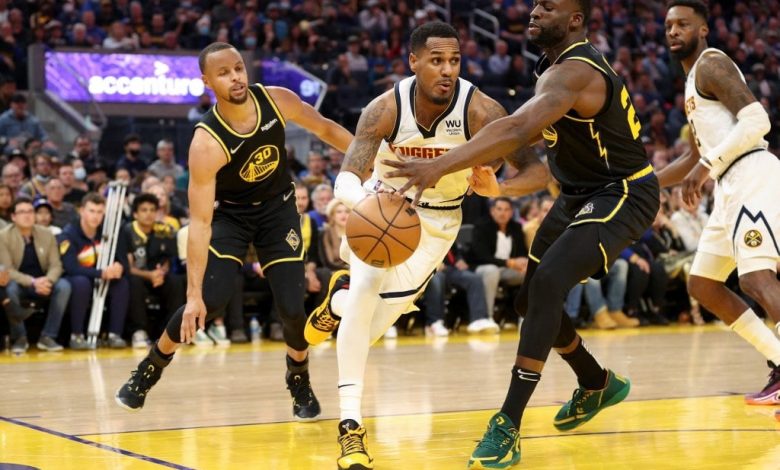 It's another big night of NBA playoff basketball as a couple home teams look to assert their dominance on their respective first-round series while another looks to avoid falling into an 0-2 hole.
Toronto Raptors at Philadelphia 76ers: Game 2 Analysis
The Philadelphia 76ers will look to put forth another commanding performance at home after comfortably covering the 4½-point spread in the NBA playoffs odds in their Game 1 triumph.
Tyrese Maxey led the way for Philadelphia, which spent the majority of the game leading by double digits and only trailed in the opening two minutes.
The big fall-out from that game was the injuries sustained by Scottie Barnes and Thaddeus Young for Toronto, which also has Gary Trent Jr listed as doubtful for Game 2. All three are likely to miss this one, which has led to oddsmakers adjusting the current line to 7½ points as a result.
The Sixers' scoring advantages shone through in Game 1 and with the extra strain now being placed on the Raptors' rotations, it's difficult to see them hanging around if they fall behind early once again.
Those NBA injuries have also played a large part in the series' market prices, with Toronto going from +145 underdogs out to +400 in most places. A strong showing from the Raptors in Game 2 will only shift those prices if it's coupled with positive news on the status of Barnes and Trent in particular.
Utah Jazz at Dallas Mavericks: Game 2 Analysis
The Dallas Mavericks will look to get a foothold in their series with the Utah Jazz after falling 99-93 at home in Game 1.
The Mavs are likely to be without Luka Doncic once again, with the Slovenian star officially listed as doubtful as he recovers from a calf strain.
The Jazz were horrible on the road all season but managed to squeak out a win (and cover) as 5½-point favorites in the Game 1 NBA playoffs odds.
Dallas got to within two points with 3:32 left to play, but ultimately couldn't generate enough offense when it mattered most in the absence of their star guard.
After dropping Game 1, the Mavs went from +100 underdogs to +400 on the back of the news that Doncic would likely miss at least another game.
With their primary playmaker and scorer off the court it's tough to see how Dallas hangs around in a match up like this.
Despite their well-publicized road struggles, the Jazz are a very well-balanced team and one that will have no trouble taking care of inferior opposition as a result. Look for Utah to again get the job done should Doncic sit.
Denver Nuggets at Golden State Warriors: Game 2 Analysis
The Golden State Warriors were impressive Game 1 winners against the Denver Nuggets as 6½-point market favorites and will look to replicate their dominance once more before the series moves to Denver.
The Warriors trailed 43-40 with 3:15 left to play in the second quarter before an 18-4 run to close the half swung momentum entirely in favor of the hosts. They covered the line for the entirety of the second half and have now moved to -7.0 point favorites for this one.
Despite just the one game on the road, the market has moved fairly aggressively against the Nuggets in their series pricing, going from +200 to +300.
The total has also shifted slightly after the first meeting went over the closing number of 223.0 points, with sportsbook makers setting the current total at 224.0 points.
This game projects to be a bit more defensive-minded so there's some value to be found in that total.
Until Denver can show consistent offense outside of Nikola Jokic, it's hard to see how the Nuggets can trouble an elite defense in the playoffs. This series could get ugly quickly, much like Denver's meeting with Phoenix last season. Expect another strong showing for the home side in this one.