NBA Northwest Division Preview: Nuggets Favored to Win Division
Evaluating Northwest Division Odds Prior to the 2022-23 Season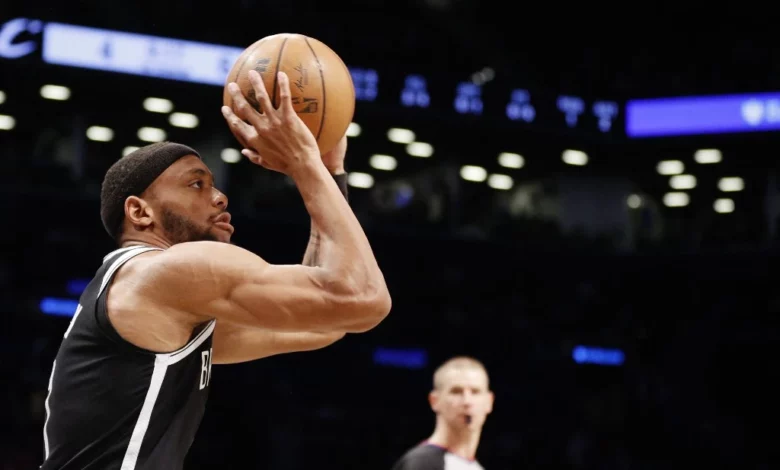 NBA Northwest Division Preview: The Utah Jazz, Denver Nuggets and Minnesota Timberwolves all made the playoffs last season. However, things ended in a disappointing fashion with all three teams getting bounced from the postseason in the first round. Meanwhile, the Oklahoma City Thunder and Portland Trailblazers failed to make the playoffs, finishing as the bottom two teams in the NBA division standings. Between players coming back from injury this season and offseason trades, this division is going to look a lot different this year.
Denver Nuggets
Division Odds: -140
Conference Odds: +1000
NBA Championship Odds: +2000
Season Projected Win Total: 50.5
Our Northwest Division preview begins with the Denver Nuggets who are the odds-on favorite at -140. They're the clear front-runner and for good reason. Not only do they have the back-to-back MVP on their team in Nikola Jokic, but stars Jamal Murray and Michael Porter Jr. are also back after missing last season with an injury.
Our Northwest Division preview begins with the Denver Nuggets who are the odds-on favorite at -140.
The Nuggets finished second in the league last season in field goal percentage and getting scorers like Murray and Porter Jr. back is only going to help that. Denver also acquired Kentavious Caldwell-Pope from the Washington Wizards and Bruce Brown from the Brooklyn Nets this offseason.
Those are two players that will strengthen the team's perimeter defense, helping to bolster a unit that was league average last season. With all the talent on their roster this year, the Nuggets are a team that we could see not only finish atop the NBA division standings but also the Western Conference standings.
Minnesota Timberwolves
Division Odds: +150
Conference Odds: +1600
NBA Championship Odds: +3300
Season Projected Win Total: 48.5
Last season, the Minnesota Timberwolves celebrated winning their play-in game and making it to the first round of the playoffs as if they just won the NBA Championship. Their postseason triumph was short-lived after losing to the Memphis Grizzlies in six games.
This offseason, they made a major move to bolster their roster by trading for Rudy Gobert from the Utah Jazz. He'll start at center alongside Karl-Anthony Towns, D'Angelo Russell, Anthony Edwards and Jaden McDaniels, which makes for a pretty good starting lineup. However, we have some question marks when it comes to the defensive side of the ball for Minnesota and Towns' ability to guard on the perimeter.
The Wolves will also need a breakout year from Anthony Edwards if they want to become a high playoff seed. Edwards has shown loads of potential since Minnesota drafted him first overall in 2020 and should be able to take his game to the next level this season. While it might take a little while for this unit to learn to play with Gobert, Minnesota is the only other team in the division that we could see competing with the Nuggets.
Portland Trailblazers
Division Odds: +1000
Conference Odds: +5000
NBA Championship Odds: +10000
Season Projected Win Total: 39.5
The Portland Trailblazers' eight-year playoff streak came to an end last season when the Blazers finished fourth in the division with a 27-55 record and failed to make the postseason. That was in large part to the absence of All-Star Damian Lillard. Lillard only played in 29 games after needing surgery to fix a lingering abdominal injury.
Portland also had a first-year head coach in Chauncey Billups and the organization decided to trade CJ McCollum, Larry Nance Jr. and Tony Snell to New Orleans right before the trade deadline. They also shipped Norman Powell and Robert Covington to the Los Angeles Clippers.
Despite a lot of shakeups last year, Portland should have a solid roster this season. Lillard will be back and healthy. Anfernee Simons and Jusuf Nurkic also both return, while the Blazers also acquired Jerami Grant and Gary Payton II this offseason. Portland has the talent to make the playoffs this year, but getting deep into the postseason seems like a stretch for this team.
Utah Jazz
Division Odds: +15000
Conference Odds: +17500
NBA Championship Odds: +35000
Season Projected Win Total: 24.5
The Utah Jazz are in full rebuild mode after head coach Quin Snyder decided not to return and the organization traded away Donovan Mitchell to the Cavs, Rudy Gobert to the Wolves and Bojan Bogdanovic to the Pistons. Former Boston Celtics lead assistant Will Hardy will take over as head coach for the Jazz.
Hardy comes from the Gregg Popovich coaching tree, so while we don't know quite what he'll be like as a head coach, he definitely has learned from some of the game's greats. Utah still has a few nice pieces in Mike Conley, Jordan Clarkson from last year's squad, and Collin Sexton, Malik Beasley, Jarred Vanderbilt, plus a few others that they acquired via trade.
That being said, we would not be surprised if the Jazz traded a number of those players before the deadline for more draft capital. Jazz fans should come into the season with very low expectations.
Oklahoma City Thunder
Division Odds: +20000
Conference Odds: +50000
NBA Championship Odds: +50000
Season Projected Win Total: 23.5
Concluding our Northwest Division Preview: The Oklahoma City Thunder continue to be in rebuild mode for what seems like the fifth-straight year. Despite their win total sitting just a game under the Jazz, their odds to win the conference or NBA title are significantly longer.
Shai Gilgeous-Alexander, who was one of the top-20 NBA scoring leaders 2022, and Josh Giddy are two bright spots for the Thunder, and their top two draft picks from this year, Ousmane Dieng and Jalen Williams should be able to contribute some this season. Other than that, there really is not a whole lot that the Thunder have to look forward to in 2022-23.
---
Want more articles like this? Check these out: