NBA Week 1 Scores: Five NBA Things We Learned in Week 1
Unexpected Storylines to Start the 2022-23 NBA Season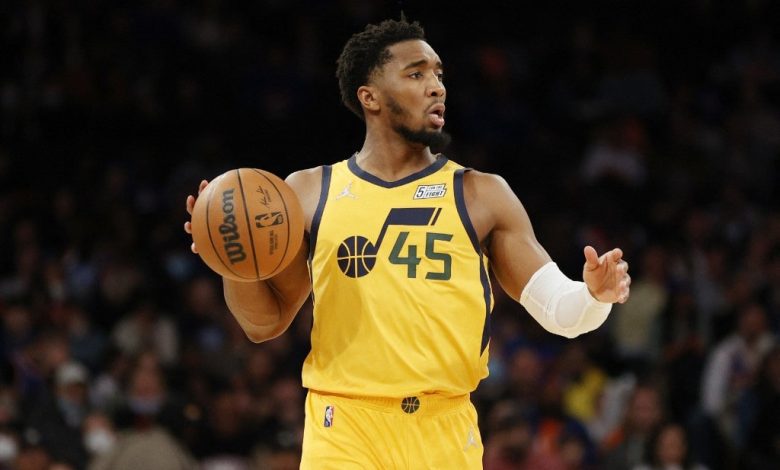 NBA Week 1 Scores Preview: As a sports bettor, how many times have you said to yourself after a game, "I wish I had thought of that?" It happens all the time. There are so many times you would have done things differently or placed a different bet in hindsight. Unfortunately, hindsight doesn't help you any when it comes to sports betting. We can give you all the NBA betting tips we know, but sometimes things just go in a completely different direction that is hard for anyone to predict. That has happened a ton throughout the early part of this NBA season. So, we've compiled a list of five things we've learned in Week 1 that we wish we knew before the start of the season.
The Utah Jazz Would Have a Successful Start
I don't think anyone predicted the Utah Jazz would get out to a 3-0 start to the season and sit 3-1 through their first four games. If you did, kudos to you, but you were more than likely alone in that category. The Jazz entered the year in rebuild mode after trading away their top two players in Rudy Gobert and Donovan Mitchell. Their roster is filled with a bunch of solid role players but they lack a true franchise star. They also have a first-year head coach in Will Hardy who came from the Celtics after being their lead assistant. The Jazz's win total on the season sat at 24.5 wins, which many thought was going to be tough for them to hit.
So far, the Jazz has looked like a team that isn't planning on tanking but instead is going to be ready to compete every night. They're a feisty group that's going to give you max effort every night. We thought they would be an easy win for teams, but that hasn't been the case.
The Warriors Defense Would Stink
NBA Week 1 Scores Preview Continued: The Golden State Warriors were one of the best defensive teams in the league last season, which was a huge reason they won the NBA title last year. They ranked second in the league in defensive rating and were top 10 in defensive rebounding percentage, steals, and opponent's points in the paint. All-in-all, the Warriors were a defensive juggernaut last year.
That hasn't been the case this season. They look like a completely different team on that side of the ball as they're giving up an average of 121.2 points per game. That includes allowing 128 points against the Denver Nuggets, 125 against the Sacramento Kings, and 134 against the Phoenix Suns. Their defensive rating ranks 20th in the league and are 19th in defensive rebounding percentage. What was a team that went 47-55 to the under last season is suddenly 5-0 to the over this year.
Kawhi Leonard Would Come off the Bench
After missing the past season with an ACL injury, Kawhi Leonard returned to the court this season. However, not in the same capacity that many expected. In his long-awaited debut, Leonard came off the bench. And not until well into the second quarter of the Clippers' season opener against the Lakers. Leonard has only played in one other game since then and is only averaging around 20 minutes per game. The Clippers are being extremely careful with Leonard's return, but perhaps a little too cautious. This has made it hard to handicap Clippers games because Leonard's presence brings an entirely new dimension to the floor. It will be interesting to see how long Ty Lue keeps this up.
Benedict Mathurin Would be a Top Rookie this Early
He hit five three-pointers on seven attempts in Indiana's lone season win over the Pistons and is shooting just under 40% from deep on the year. His odds to win rookie of the year have also gone up as he currently sits in second at +400 behind Orlando's Paolo Banchero who is the odds-on favorite at +125.
Pacers rookie Bennedict Mathurin is off to an extremely hot start to the season. The sixth overall pick, which is the highest for the Pacers since 1988, is posting numbers that not many expected of him this early into the season. He's averaging 20.8 points per game in just 27.6 minutes of play. Mathurin has come off the bench each game but has made his impact known.
Philadelphia Would be 1-4 in Their First 5 Games
Concluding Our NBA Week 1 Scores Preview: Coming into the 2022-23 season, the Philadelphia 76ers looked to be a serious title contender and one of the favorites to come out of the East. They had a full offseason with James Harden on the team, giving him and big man Joel Embiid plenty of time to gel.
They acquired PJ Tucker from the Miami Heat to help their defense, and Tyrese Maxey would be entering his third NBA season in which his game was expected to take a serious jump. That hasn't been the case as Philadelphia sits in the bottom half of the NBA standings.
The Sixers have dropped games to the Boston Celtics, Milwaukee Bucks, San Antonio Spurs and Toronto Raptors with three of those four losses coming by at least nine points. Their lone win of the year came against the Indiana Pacers, which isn't saying much. Philadelphia has the pieces to be a really good team, but they haven't been playing with the same force and effort night in and night out. The never ending list of NBA injuries is growing quickly this season, be sure and stay with us for the most up to date news and odds.
Follow us on Twitter
---
We also thought you might like to check these out: