Timberwolves vs Grizzlies Odds: Wolves Put up Fight Against Memphis
Minnesota Enters Friday's Game on Consecutive Losses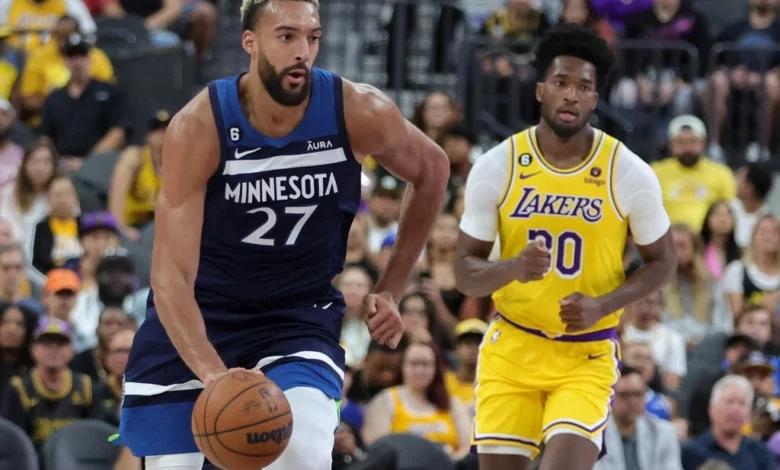 Timberwolves vs Grizzlies Odds Preview: The Minnesota Timberwolves and the Memphis Grizzlies are two teams that have been headed in different directions over their last five games. The Wolves are 1-4 in that span while the Grizzlies are 4-1. While Minnesota looks like a team that is completely lost, Memphis looks like a team that's hit its stride.
To be fair, the Timberwolves have played some tough competition in the last week, losing to the Phoenix Suns twice, the Milwaukee Bucks and New York Knicks. That being said, those games haven't exactly been close as they've been outscored by a combined 37 points and are losing by an average of 11.7 points.
Their only win in the month of November has come against the lowly Rockets. The Timberwolves are going to need to make some serious adjustments if they want to cover the NBA point spreads of -4 against the Grizzlies on Friday. The Timberwolves vs Grizzlies odds have the home team priced at -175 on the Moneyline while a win for Minnesota would payout at +145. The total for this game opened at 237 and has since moved down a few points to 234.5
Minnesota Timberwolves (5-7) at Memphis Grizzlies (8-4)
Date, time (TV):
Location: FedEx Forum
---
Minnesota Expectation of the Season
When the Timberwolves traded for Utah Jazz center Rudy Gobert this offseason there was an expectation that it might take a little while for him to get used to playing with a new group of NBA players. While that's been the case to some degree, Gobert's presence on the team isn't why Minnesota has been struggling so mightily in the early part of the season. The Timberwolves are beating themselves with mental mistakes.
On Wednesday against the Suns, D'Angelo Russell forgot to check into the game after a free throw and instead stood at the scorer's table while he watched his team play four on five.
Their defense has also been pretty miserable thus far with a defensive rating of 110.9, good for 17th in the league.
That's probably the most extreme example this NBA season, but it's mistakes like that that are piling up for the Wolves. Their defense has also been miserable thus far with a defensive rating of 110.9, good for 17th in the league. That number is surprising when you take into account the size advantage Minnesota has over most teams in the paint.
NBA Point Spread
They will need to utilize that size advantage on Friday if they want a chance to beat Memphis on the road and over the Timberwolves vs Grizzlies odds of -4.5. The Grizzlies' official NBA injury report still has Jaren Jackson Jr. listed as out for Memphis which will allow Minnesota's "big's" an advantage when it comes to covering the NBA point spread on Friday.
Memphis' offense revolves around getting to the rim, grabbing offensive rebounds, and getting out in transition. Those are all areas the Wolves will need to make a point of emphasis on Friday if they want to end their losing streak and get out of the slump they're in.
We have confidence that the Wolves are a better basketball team than we've seen from them as of late and that they are capable of getting back on track with a strong performance over Ja Morant and company.
Follow us on Twitter
---
Here's more!