Conference USA Tournament Odds: FAU in Midst of Historic Season
UAB, North Texas, The Biggest Threats to Top-Seeded Owls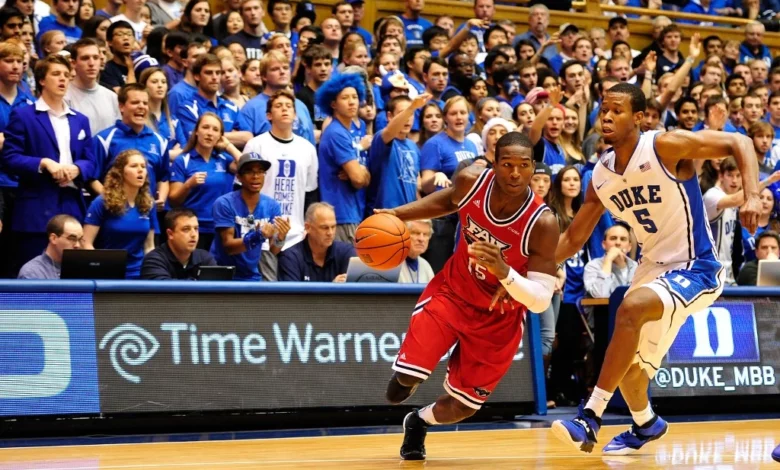 It's already been an historic season for Florida Atlantic, but can the Owls take the next step? With Conference USA Tournament odds of +135, the Owls are a strong contender to break their two-decade NCAA Tournament drought and head back to college basketball's most prized event. They're certainly not a lock though, as both UAB and North Texas — with odds of +230 and +240, respectively — are close behind in the pecking order.
All three schools will receive a bye through the first round of the C-USA Tournament, which tips off Wednesday from the Ford Center at The Star in Frisco, Texas, and will culminate on Saturday. The final will be televised by CBS Sports Network, starting at 7:30 p.m.
Here's a closer look at the field.
THE FAVORITES
Florida Atlantic Owls (+135)
It's no wonder Florida Atlantic is the betting favorite, with Conference USA Tournament odds of +135. The Owls are 28-3 (18-2 in C-USA play) and cracked the Associated Press Top 25 poll for the first time in program history, rising to No. 19. They picked up a quality win over Florida in non-conference play and swept another C-USA contender in UAB. In essence, their resume is sound.
The top-seeded Owls are proficient offensively, particularly from the perimeter. They're averaging over 10 3-points per game, which leads C-USA and is among the top 10 teams in the country. Of course, there's a high variance involved with this style of play, but the Owls have been good enough for long enough that it mitigates some risk.
Keep in mind, Florida Atlantic has fared particularly well against the spread so far, covering 67.9% of the time.
UAB Blazers (+230)
UAB's run at a tournament repeat may hinge on senior guard Jordan Walker. Walker is an efficient, high-volume scorer, ranking third in the country in points per game (23.2) behind Detroit's Antoine Davis and Penn's Jordan Dingle. The former Seton Hall and Tulane transfer has had four 30-point games and is coming off a 41-point effort against Charlotte, which earned him C-USA Player of the Week honors.
Of course, Walker can't do it all himself. But he gives the third-seeded Blazers a chance against practically anyone in this field.
North Texas Mean Green (+240)
North Texas can be a bore to watch. With its methodical, grind-it-out style of play, it thrives on lulling opponents to sleep in search of high-percentage shots. The second-seeded Mean Green rank as the second slowest offensive unit in the country (60.1 possessions per game), behind only Virginia.
The benefit is twofold. Only two teams (Rice and UTEP) have reached 70 points in regulation against North Texas this season. Altogether, the Mean Green are allowing an average of 55.4 points — No. 1 in the country. With Conference USA Tournament odds of +240, the Mean Green may be worth a play.
THE OUTSIDERS
Charlotte 49ers (+1400)
Without the benefit of a first-round bye, the 49ers will need to win three games in three days to run the table, starting with Thursday's 4 vs. 5 matchup against Middle Tennessee. Given their lack of consistency to this point, that seems like a tall order.
Charlotte was an underwhelming 9-11 in C-USA play, including just 2-6 against the top four seeds. The 49ers are sound defensively, holding opponents to 62.6 points per game, but that may not be enough to propel them over the top.
Middle Tennessee Blue Raiders (+1800)
Middle Tennessee has had a knack for turning it on come tournament time, making the Blue Raiders a trendy pick for bettors filling out their March Madness contest bracket. Who can forget the Blue Raiders' historic victory over Michigan State, one of the NCAA favorites to win March Madness, in 2016, or on a much lesser scale, their upset of Minnesota the following year? OK, we admit, it has been a while. The faces have changed, and what happened even last year, let alone further back, will likely have no bearing on what happens this week. Still, some programs just know how to win.
The Blue Raiders — who split a pair of games against Charlotte — are balanced offensively and have a strong shot-blocker in 6-foot-7 sophomore Teafale Lenard.
PROJECTED CHAMPIONSHIP MATCHUP
Florida Atlantic vs. North Texas: Florida Atlantic has been the best team all season, and there's no reason why the Owls can't get to the C-USA final, if not win it. Meanwhile, North Texas continues to excel at slowing opponents down to a crawl.
Follow us on Twitter
---
Can't get enough? Here's more!