Plenty Of Plus-Money College Football Dogs to Dig Into
We Survey the Best NCAA Football Week 10 Underdogs Using Our Historical Database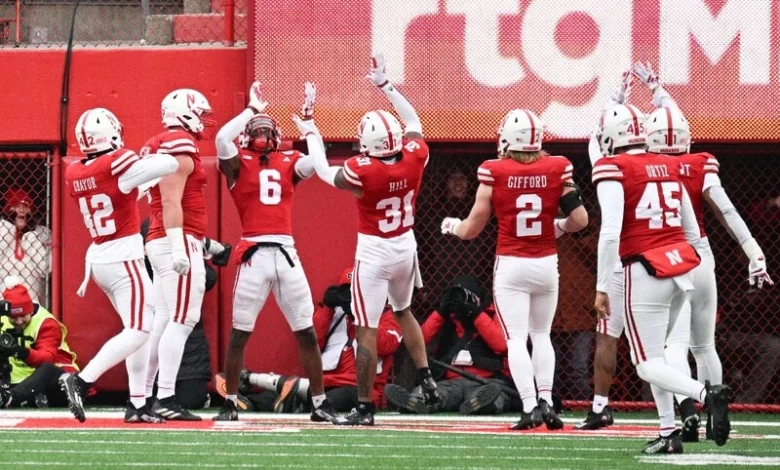 Let's take a break from today's NCAA Football scores and results to focus on our massive Saturday card. Our goal is to find some plus-money winners and we think we've done just that.
In 2023, underdogs are 122-366 (.250) making it extremely difficult to find plus money winners. However, if you're not greedy there are a few smaller numbers that continue to produce moneyline winners. There isn't any other number that has cashed more plus money winners than -3 with 15 winners in 31 games (+2.80 units). Right behind -3 is -3.5 with a winning mark of 14-12 (+8.22 units).
As you can see, a step up of just a half point can make a massive difference. Just know, that because a team is favored by 3-points or 3.5-points, it doesn't mean an automatic wager. There still is plenty of handicapping to be done. So let's comb through the College Football schedule to pick out this week's NCAAF week 10 underdogs.
Let's Start The Day Off With Upset #1
The Nebraska Cornhuskers (5-3 / 3-2) are 3-point road favorites at Michigan State (2-6 / 0-5). With 92% of the money coming in on the Huskers, the number was quickly bumped up after opening -2. The Huskers have won three straight games while holding opponents to 30 total points. They are one win away from heading to a bowl game for the first time in seven years.
The Spartans have not found consistency on either side of the ball and turmoil has found its way onto their coaching staff after head coach Mel Tucker was fired. There were signs of hope in the second half against Minnesota when they allowed just 10 points in their 27-12 loss, and the number makes us wonder what went into a number that should have been -4 or more. This feels like the books are baiting us and we're not falling for it. Take Michigan State to win straight-up +125.
Books Believe In Aggies
This week's College Football schedule is full of opportunities and there are few better than the one that presents itself when the Texas A&M Aggies (5-3 / 3-2) travel to Oxford to take on the 10th-ranked Rebels of Mississippi (7-1/4-1). This is a revenge spot for the A&M after the Rebels beat them 31-28 last season after allowing 390 yards on the ground. The Rebels have climbed the polls on the back of a turnover differential that is the best in the SEC at +7.
Yet, we look at this number and Mississippi is just a 3-point favorite at home. It's not too far off what we anticipated but we certainly want the field goal if we're going to bet it against the number before it continues its downward spiral. If it reaches 2.5 then that means our payback on a moneyline wager would be less. Our NCAAF week 10 underdog winner number two is Texas A&M +130.
Will Irish Eyes Be Smiling Saturday?
It's hard not to like the head coach of the 12th ranked Notre Dame (7-2) Fighting Irish Marcus Freeman as a leader of men or as a person. There is just one more thing his NCAAF team must prove to bettors and that's the ability to go on winning streaks of four or more. They have a chance to increase their win and cover streak to three this week, but they'll have to go into the teeth of Death Valley against the Clemson Tigers (4-4 / 2-4) to do so.
The teeth of this year's version of the Tigers are still coming in but with a bowl bid and a chance to wipe away the taste of three losses in their last five NCAAF games on the line, Notre Dame will have a tough time against Dabo Swinney's team who is in a revenge spot after losing to the Irish last season 35-14. Take Clemson to win straight-up (+130). That does it for this week's NCAAF week 10 underdogs that will win straight-up. We wish you all the best with your wagers this weekend.
For NCAAF betting news, college football spread, and more, visit Point Spreads Sports Magazine.
---
Can't get enough? Here's more!