Best NFL Teaser Bets Week 11: Pluck the Low-Hanging Fruit
Using Teasers on These Lopsided Matchups Should Be Sure Win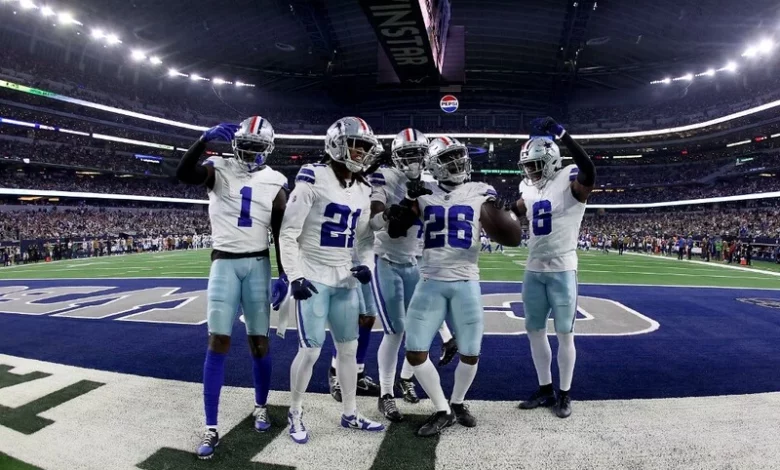 Add a 3.5-Point Teaser To These Wide Favorites
The best NFL teaser bets for Week 11 are no-brainers: they are the largest favorites. From the Cowboys to the 49ers, these contenders are in matchups against also-rans. We could parlay these NFL teams on the moneyline and still come up with decent value. But using a 3.5-point teaser, we get better odds while protecting from any kind of bad beats.
Day/Time:
Location: Bank of America Stadium, Charlotte, NC
Records: Cowboys (6-3), Panthers (1-8)
Streaming: FOX
The Cowboys, a staple in these teaser plays, could be the best NFL teaser bet for Week 11. Dallas is predictable: this team blows out the losing squads but loses to the real contenders. Other than against the Chargers, all of Dallas's wins have been by 10+ points. Their average margin of victory is a whopping 23.8 points.
Against Carolina, the Cowboys face a team that averages 14.5 points per home game. Bryce Young is a rookie quarterback playing behind a shoddy offensive line with only an old Adam Thielen as a reliable target. Carolina is 1-4-1 as an NFL pick against the spread (ATS) in conference games. This team has neither the firepower nor the defense to keep up with Dallas.
The Cowboys blow this one out and with this teaser, any Cowboys win beyond a TD cashes. Tease Cowboys from -10.5 to -7.
Day/Time:
Location: Hard Rock Stadium, Miami, FL
Records: Raiders (5-5), Dolphins (6-3)
Streaming: CBS
The Dolphins are the AFC version of the Cowboys. All six of Miami's wins have come against losing teams and five were by seven or more points. Still, the spread here is a bit presumptuous. Miami should blow out Las Vegas even if the Raiders are unbeaten (2-0) since firing Josh McDaniels.
The Raiders' two wins came against the New York teams. These squads combine to average 27.8 points per game. Miami alone averages 31.7. Even if we exclude the 70-point game against Denver, the Dolphins put up 26.9 points. That's nearly 10 more than Las Vegas's paltry 17.3 points.
Las Vegas's best chance of winning here is to keep the NFL football scores low. The Raiders are 0-5 when they allow the opponent 20+ points. Miami should win this game by 10+ points and this teaser makes it easier to cash. Tease Dolphins from -13.5 to -10.
Day/Time:
Location: Levi's Stadium, Santa Clara, CA
Records: Buccaneers (4-5), 49ers (6-3)
Streaming: FOX
We're leaning on the 49ers to bring these best NFL Week 11 teaser bets home. And the script here is similar as the two games we just broke down: San Francisco has too much for Tampa Bay to handle. We'll give the Buccaneers some credit.
Tampa's "bend don't break" defense leads the NFL in red zone conversion: teams only score a TD 32.1% of the time. And on offense, Baker Mayfield is rejuvenated. His QBR ranks in the upper half of the NFL. But this is about NFL matchups and the 49ers could just take these stats and shove them.
The 49ers are near the top in terms of the NFL Super Bowl odds for a reason. This is a top five offense and defense. San Fran converts on 61.1% of its red zone opportunities and the team has scored 30+ points in all its wins. By teasing its line down to eight points, the 49ers can cash the bet without needing to win by 2+ TDs. Tease 49ers from -11.5 to -8.
For NFL betting news, NFL point spreads, and more, visit Point Spreads Sports Magazine.
---
Can't get enough? Here's more!