NFL Preseason Week 2 Odds Preview
Can Starters Make Preseason Football Great Again?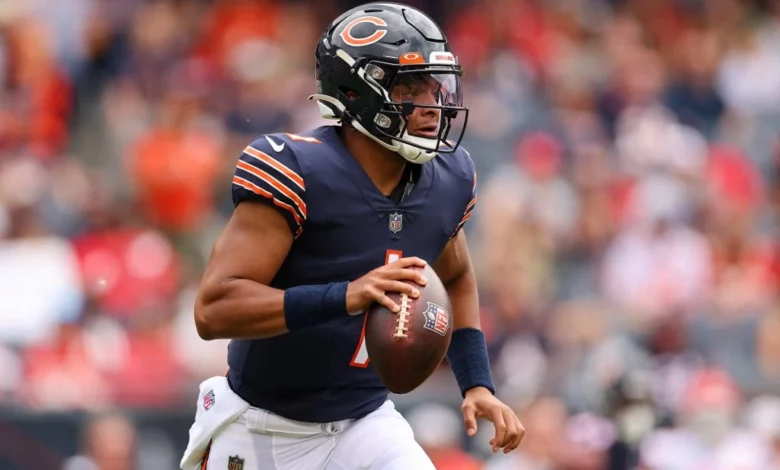 NFL Preseason Week 2 Notables
It's Week 2 of the 2022 NFL preseason so you know what that means… more playing time for starters. Sort of. With this being the penultimate week of the NFL's newly abbreviated preseason, we expect several coaches to actually get their starters more burn. Of course, it won't be for too long so the preseason Week 2 odds remain all over the place. With that said, there is still plenty to look forward to from both a fan's standpoint and a betting angle.
The Bears are Top 'Fade' Material
Congratulations to Matt Eberflus for winning his debut as the Chicago Bears' new head coach. But it's all downhill from here as the Bears face the Seahawks this Thursday. Seattle has plenty of players auditioning for a starting gig. This includes both Geno Smith and Drew Lock battling it out at quarterback. Either could make a turkey out of Chicago's second and third-string defenders.
The Bears went down 14-0 against the Chiefs and its main players. Nathan Peterman and Trevor Siemian led the second-half comeback. But what happens when the hole is bigger here? With the Seahawks likely playing more intently at home, they're five-point favorites per the NFL preseason betting lines for a reason.
Harbaugh Remains Preseason King
While Eberflus enjoyed his first taste of preseason victory, John Harbaugh notched his 41st victory. His Ravens are the biggest favorites on the preseason Week 2 odds board as they take on the Cardinals this Sunday night. There's a reason for that: Harbaugh has a 21-game winning streak in the preseason. From 2016 to last week, Harbaugh's Ravens are unbeaten.
In fact, since Harbaugh started coaching Baltimore in 2008, he's had a winning preseason record in 10 of the last 14 years. As for the Cardinals, Kliff Kingsbury is 3-4 in the preseason, and starting quarterback Kyler Murray will continue sitting on the sidelines.
Eagles and Lions Expected to Finally Win
Winning is something Nick Sirianni and Dan Campbell haven't experienced in the preseason. The second-year coaches are a combined 0-7 in the preseason thus far. However, the preseason Week 2 odds are leaning slightly on their Eagles and Lions, respectively.
The Eagles lost to the Jets even after taking out their quarterback, Zach Wilson. Jalen Hurts looked impressive in his brief appearance. Aidan Hutchinson was impressive for the Lions but the Falcons' Desmond Ridder was better as Atlanta beat Detroit.
Which Rookie QB Will Have an Encore?
Eight rookie quarterbacks made their debut last week and three, in particular, showed out: Ridder, Malik Willis, and Kenny Pickett. Coincidentally, they are the first three quarterbacks drafted. Pickett had a debut that will be tough to outdo, he threw the game-winning touchdown for Pittsburgh against Seattle.
The first-round pick also completed 13-of-15 passes for two touchdowns and no picks. Ridder, on the other hand, made just 10-of-22 passes for 103 yards. However, he did have two scores and led the Falcons with 59 rushing yards. Willis went 6-for-11 and scored a rushing touchdown. Ridder's Falcons and Willis's Titans are favored on the NFL Point Spreads while Pickett will lead Pittsburgh as the underdog.
Scoring is Trending
Preseason games can be notorious for some ugly football and low scoring. But that wasn't the case last week. Eleven of the 16 games saw the totals go "over". In fact, 25 of the 32 teams hit the 20-point mark while 10 games had both teams scoring at least 20 points. The sportsbook has taken notice and bumped up a few of the totals with more games – six – lined at total points of 40 or more.
We'll find plenty of NFL preseason betting tips advocating to keep betting the 'under'. But that may be hard to do now with some impressive quarterbacking given the backup nature of the personnel. The Pittsburgh-Jacksonville game this Saturday is expected to be prolific with the highest total for the week at 43.
Follow us on Twitter