Super Bowl Path: Kansas City Chiefs Future Betting Odds
How Will the Trade of Electrifying Receiver Tyreek Hill Impact Kansas City's Offense?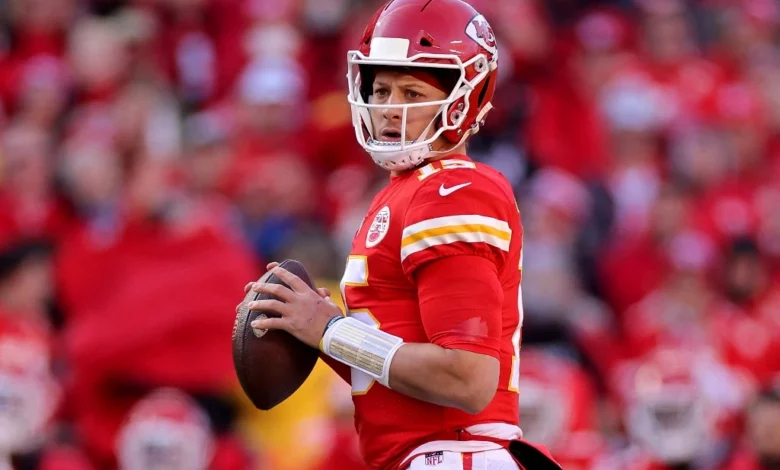 Kansas City Eyeing Third Trip to Super Bowl in Four Seasons
The Kansas City Chiefs' bid to reach the Super Bowl for the third year in a row ended with an overtime loss to Cincinnati in the AFC Championship Game. The trade of Tyreek Hill removes a top receiving option from the second highest scoring team in the AFC. Two of the top leading tacklers (linebacker Anthony Hitchens and safety Tyrann Mathieu) are gone. Let's take a look at Kansas City Chiefs future betting odds.
The season opens on the road against Arizona with fellow Super Bowl contenders, Tampa Bay and Buffalo also among the first seven opponents for the Chiefs so there won't be much time for the Chiefs to figure things out.
The odds are currently at -125 for the Chiefs to go over the projected win total of 10 compared to -105 to go under. Take a look at PointSpreads page and check the odds and NFL news, as well as player totals in our Kansas City Chiefs' future betting odds cheat sheet., and all of the current NFL future odds.
Team Odds
Kansas City Chiefs Future Betting Odds to win the Super Bowl LVII
| | | |
| --- | --- | --- |
| ROT | ODDS TO WIN SUPER BOWL LVII | MONEYLINE |
| 101 | Buffalo Bills | +600 |
| 102 | Tampa Bay Buccaneers | +750 |
| 103 | Kansas City Chiefs | +1000 |
| 104 | Los Angeles Rams | +1100 |
| 105 | Green Bay Packers | +1200 |
| 106 | Los Angeles Chargers | +1400 |
| 107 | San Francisco 49ers | +1400 |
| 108 | Denver Broncos | +1600 |
| 109 | Dallas Cowboys | +2000 |
| 110 | Cleveland Browns | +3300 |
| 111 | Baltimore Ravens | +1800 |
| 112 | Cincinnati Bengals | +2000 |
| 113 | Indianapolis Colts | +2500 |
| 114 | Arizona Cardinals | +2800 |
| 115 | Tennessee Titans | +3000 |
| 116 | Miami Dolphins | +3000 |
| 117 | Philadelphia Eagles | +3000 |
| 118 | Las Vegas Raiders | +3000 |
| 119 | New Orleans Saints | +4000 |
| 120 | New England Patriots | +4000 |
| 121 | Minnesota Vikings | +4000 |
| 122 | Pittsburgh Steelers | +6000 |
| 123 | Washington Commanders | +8000 |
| 124 | Chicago Bears | +12500 |
| 125 | Seattle Seahawks | +12500 |
| 126 | New York Giants | +12500 |
| 127 | Atlanta Falcons | +15000 |
| 128 | Carolina Panthers | +12500 |
| 129 | Detroit Lions | +15000 |
| 130 | Jacksonville Jaguars | +12500 |
| 131 | New York Jets | +15000 |
| 132 | Houston Texans | +25000 |
---
Kansas City Chiefs Future Betting Odds to win AFC Conference
---
Kansas City Chiefs Future Betting Odds to Win the West Division
---
Kansas City Chiefs Future Betting Odds to win the Regular Season
| | | |
| --- | --- | --- |
| ROT | KANSAS CITY CHIEFS – 2022-2023 NFL REGULAR SEASON WINS | MONEYLINE |
| 2401 | Over 10½ Wins | -150 |
| 2401 | Under 10½ Wins | +120 |
All 17 games must be played for wagers to have action unless the outcome has already been determined
---
Kansas City Chiefs Future Betting Odds to Make the Playoffs
---
Former Pittsburgh Steelers receiver JuJu Smith-Schuster, Tampa Bay Buccaneers Ronald Jones, Green Bay Packers receiver Marquez Valdes-Scantling, and rookie receiver Skyy Moore, a second-round pick out of Western Michigan have been added to the roster and will change Kansas City Chiefs stats going forward.
It won't be easy to replace all the things Tyrann Mathieu brought to the defense. Justin Reid is a much different type of player, but a highly touted safety. First-round picks Trent McDuffie and George Karlaftis should improve the pass defense and pass rush.
Second-year Nick Bolton has been viewed as a strong breakout candidate in 2022. He'll have more chances to make plays with the departure of five of the eight players with more than 50 tackles a season ago.
Mahomes looks to lead Chiefs back to the promised land, how does this change the Kansas City Chiefs future betting odds?
Patrick Mahomes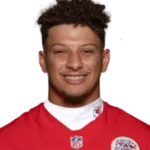 Passing Yards: 4650.5
Touchdowns: 35.5
Interceptions: 10.5
Mahomes will miss Hill and his 111 receptions, however, that shouldn't stop him from continuing to be one of the top quarterbacks and players in the NFL.
Mahomes has the best career passing rating in NFL history so one missing receiver shouldn't impact him too much. His consistency has been something to behold with completion percentages of 66.0, 65.9, 66.3, and 66.3 over the last four seasons. He averaged a career-low of 7.4 yards per attempt and some of that had to do with issues on the offensive line. His 13 interceptions were the most of his five-year NFL career.
Obviously, tight end Travis Kelce is an elite player. It will be interesting to see how things shake out at the receiver. What will be the impact of offseason acquisitions JuJu Smith-Schuster and Marques Valdes-Scantling? Rookie Skyy Moore could contribute immediately and don't forget about Mecole Hardman.
Things Getting Crowded in Kansas City Backfield
There was a thought that Clyde Edwards-Helaire would make a jump from a solid rookie season and perhaps become a 1,000-yard rusher. Instead, Edwards-Helaire became almost an afterthought in the offense.
Edwards-Helaire averaged 10.8 carries and 42.6 yards in the five games after he returned from injury. He averaged 7.4 yards per carrying in two playoff games.
One thing impacting Edwards-Helaire's production was the decision for the Chiefs to bring in former Tampa Bay running back Ronald Jones. Kansas City finished 20th in the NFL in rushing attempts during the 2021 regular season. How much of a commitment there is to the running game is a fair question.
What will Year 3 Look Like for Edwards-Helaire?
Clyde Edwards-Helaire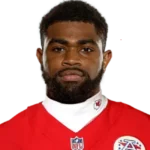 Rushing Yards: 7000.5
Rushing Touchdowns: 5.5 (+100o)
Edwards-Helaire burst onto the scene as a rookie with 138 yards in his NFL debut and he ran for 161 yards in a win over Buffalo. Since then he has been underutilized in Kansas City's pass-first offense.
If the Chiefs want to become a power running team, Edwards-Helaire could become rather a productive runner behind second-year interior linemen Creed Humphrey and Trey Smith.
With so many mouths to feed in the Kansas City offense, that could prevent Edwards-Helaire from becoming one of the best running backs in the NFL.
The Skyy Could be the Limit for Talented Rookie Receiver
Skyy Moore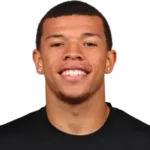 Receptions: 50.5
Receiving Yards: 675.5
Receiving Touchdowns: 4.5 (Even odds to go over) 
The six receivers with better odds to be the NFL Offensive Rookie of the Year all went in the first round of the 2022 NFL Draft. Some of the lofty expectations for Moore are about opportunity following Hill's departure. However, it is more about the potential of the shifty Moore, who had 96 catches for 1,273 yards at Western Michigan in 2021. Does this change the Kansas City Chiefs future betting odds?
Moore has been slowed by injury in the early stages of the preseason. There is nothing long-term to worry about, but every practice, he misses is one less chance for him to get used to playing with Mahomes.
Schuster-Smith Looking for Revival in Kansas City
Smith-Schuster's final season as a Pittsburgh Steeler was not one for the record books. He played in just five games, caught only 15 of the 28 targets, and averaged just 8.6 yards per reception.
Smith-Schuster has seasons with 111 and 97 catches with Pittsburgh. It seems unlikely that he will see the ball that much in this offense but perhaps the move to a new team while playing with perhaps the best quarterback in the NFL will be just what Smith-Schuster needs to rejuvenate his career. There should be opportunities for a player who is only 25 despite having five NFL seasons under his belt to take off.
Will the Former Steeler Become a Deep Threat for the Chiefs?
JuJu Smith-Schuster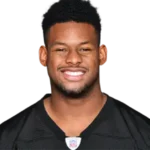 Receptions: 74.5
Receiving Yards: 750.5
Receiving Touchdowns: 6.5
It seems like a lifetime ago when Smith-Schuster had 97-yard receptions in each of his first two NFL seasons. As Pittsburgh quarterback Ben Roethlisberger approached the end of his career, the days of Smith-Schuster stretching the field vertically came to an end. As a rookie, he averaged 15.8 yards per reception. There are no issues about Mahomes being able to find receivers running down the field.
Nobody is expecting Smith-Schuster to become a mirror image of Tyreek Hill but there's no reason why the big plays can return for the former USC star.
Kelce Clearly the No. 1 Receiving Option with the Chiefs
Even with Hill becoming a favorite target in the passing game, Kelce emerged into one of the most talented and busiest tight ends in football. Kelce averaged 99.3 catches over the last four seasons. If he hadn't missed three games over the last two seasons, that number would have been in triple figures.
If the new Kansas City receivers aren't able to deliver, it will be interesting to see if Kelce sees, even more, double and triple coverage than he had to deal with over the last few seasons.
Is Kelce Ready for Another 100-Catch Season?
Travis Kelce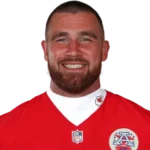 Receptions: 90.5
Receiving Yards: 1100.5
Receiving Touchdowns: 9.5
The odds are at -120 for Kelce to have at least 91 catches and there is money coming in for Kelce to post his third season with at least 10 touchdown catches.
Teams haven't figured out a way of stopping the Mahomes to Kelce hookups and there's little reason to think that linebackers or safeties will have any more success in slowing down the perennial Pro Bowl selection than they had in past years.
Kansas City Chiefs Future Betting Odds FAQs
What are the odds of the Kansas City Chiefs winning Super Bowl LVII?
As of the preseason, the Kansas City Chiefs are priced at +900 to win
Super Bowl
LVII..
How many games are the Kansas City Chiefs expected to win for the 2022-23 season?
Oddsmakers have set the Kansas City Chiefs regular-season win total at 10.5 wins for the 2022-23 season.
Which Kansas City Chiefs' player has the best chance to win the 2022-23 regular-season MVP award?
Quarterback Patrick Mahomes tops the MVP regular-season odds board among Kansas City Chiefs players, paying out at +800 to win the award.
Follow us on Twitter