Flyers vs Panthers Game Preview: Panthers Hoping for Big Run in 2022-23
Philly Playing Second of Back-To-Back Nights After Tampa Win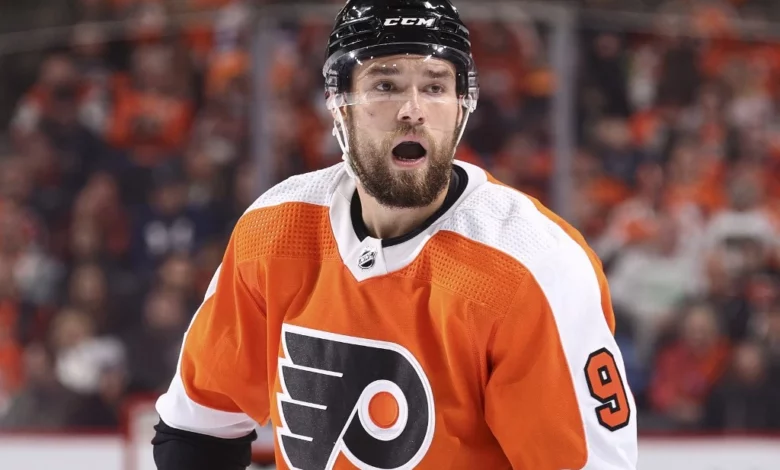 Flyers vs Panthers Game Preview: Most Florida Panther predictions have the team returning for a deep run in the Stanley Cup playoffs in 2022, few would tell you that they thought the Philadelphia Flyers would be off to a 3-0 start, which included a win last night in Tampa against the defending Eastern Conference champions. Life in this team is night and day since the hiring of veteran head coach John Tortorella.
Game Information
Game: Philadelphia Flyers (3-0-0) at Florida Panthers (2-1-0)
Location: BB&T Center, Sunrise, Florida
Day/Time: Wednesday, 7:00 pm ET / 4:00 pm PT
Television: TNT, TVA
Streaming: Live Stream Sports
Injuries Hitting Panthers Early
Continuing our Flyers vs Panthers Game Preview: Defensively the Florida Panthers are already dealing with major hits to their back end after placing Aaron Ekblad (lower Body) on IR in addition to Brandon Montour (Upper Boddy) being listed as day-to-day.
According to General Manager Bill Zito, Montour will not play tonight. That leaves a defensive unit that has produced just one goal in three games. With Ekbland and Montour off to terrific starts, it's a major blow to Paul Maurice's team.
Expect both Radko Gudas and Josh Mahura to take on more responsibility. With that being said, Florida is still 2-1 with all three on the road. Their only loss was against Boston, 5-3 when they were forced to play with four defensemen while asking Alexsander Barkov to help on the back end.
The shots are not finding their way past opposing netminders on a regular basis, but they are averaging 35.7 shots per game. That's important because the best way to overcome defensive shortcomings is puck possession and the Panthers can still do that with the best of them. For all of this seasons Florida Panthers predictions, stay tuned right here.
Flyers Can Do the Unthinkable Tonight
Attitude can be a detriment to a team that won't accept the way they're being taught. That is finally what kicked John Tortorella out of Columbus. However, if you find a team that is willing to listen and implement your system because they have respect and confidence in their head coach, well, then you have something special.
Tortorella may never win a Stanley Cup in Philly but he has the team and the fan base believing and that's already a win for a franchise that conjured up just 61 points last year.
The question remains, is it too much to ask of bettors to beat the defending Eastern Conference champions and the President Cup winners on back-to-back nights?
The NHL schedule 2022 will not be kind to a team searching for an identity with eight of their first 12 games against teams that made the postseason a year ago, but something tells us that is fine with the new regime. From a betting perspective let's conclude our Flyers vs Panthers game preview with our official selection.
Betting Public Needs More Convincing
Concluding Our Flyers vs Panthers Game Preview: Early betting patterns show that the gambling community is clearly on board with the Florida Panthers. 83% of puck line wagers have come in on Maurice's team in addition to over 80% of Moneyline tickets written.
Our official recommendation is to go with the 'Joes' on this one. It is too much to ask the Flyers to beat two Stanley Cup-caliber teams without a rest in between, even early in the season. Carter Hart is the probable starter in the net for Philly. Hart made 36 saves in last night's win.
Felix Sandstrom who has played in five NHL games in his career – to the big boys of the league yet.
Usually, a coach will not have his number one guy start both games of two games in a two-night situation but clearly, Tortorella isn't ready to feed Felix Sandstrom who has played in five NHL games in his career – to the big boys of the league yet.
Philadelphia is also dealing with injuries that will be difficult to hide in quick turnaround games. Philadelphia is an excellent early season story but the fairly take takes a turn at least for one night, take the Panthers -1.5.
Follow us on Twitter
---
Get the feel of sports & betting with these other articles: