Penguins vs Rangers Series Odds: 2-3 Seeds Clash
New York Looks to Hold Serve in Game 1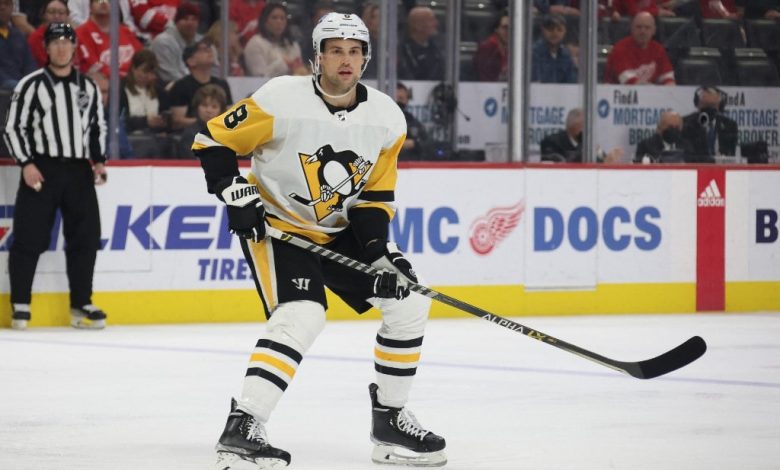 Penguins Face Key Injury Issue
Metropolitan Division rivals collide in the first round of the Eastern Conference playoffs when the New York Rangers host the Pittsburgh Penguins in Game 1 on Tuesday night. The Penguins vs Rangers series odds are about as close as it gets for an opening-round series.
The Rangers as very slight favorites over the Penguins, likely owing to New York having home ice in a potential Game 7 and to Pittsburgh's elite starting goalie listed as day-to-day. Tristan Jarry is out for at least the first two games so capable backup Casey DeSmith will play a huge role in this Penguins vs Rangers series.
Of course, the Rangers boast one of the NHL's best goalies in Igor Shesterkin, who is coming off an absolutely incredible season that should garner him serious Vezina Trophy consideration. New York has talented skaters but relies heavily on Shesterkin and its special teams. This series should be a close one, even without Jarry at full strength.
Shesterkin's Time To Shine
New York Rangers betting in 2021-22 was simple: Take the under when Igor Shesterkin plays, take the over when he doesn't. Shesterkin was simply brilliant this season and he was the main reason why the Rangers were able to notch 110 points. He led hockey in both goals-against average and save percentage and posted an incredible 36-13-4 record. He accounts for New York's small edge in the Penguins vs Rangers series odds.
As any hockey fan knows, a hot goalie is the scariest thing in the playoffs because he can lead a team through the postseason no matter the opposition. As arguably the best netminder in the sport, Shesterkin can do that because he was able to carry a relatively middle-of-the-pack group of skaters throughout the regular season. That's the big concern for the Pittsburgh Penguins.
Penguins Rely On Experience, Continuity
If it feels like there isn't much national belief in the Pittsburgh Penguins right now, that's because there isn't. The injury to Jarry took a lot of wind out of Pittsburgh's sails because he was so steady, posting top-six numbers in most statistical goaltending categories. The Penguins also didn't play particularly well down the stretch of the regular season as they more or less coasted into the postseason.
However, if you need Pittsburgh Penguins betting tips, the key to remember is that they're still loaded with offensive talent and their top players know each other very well. Plus, having Sidney Crosby and Evgeni Malkin — even well into their 30s — leading your top two lines is still a great thing. Both they and the combination of Jake Guentzel and Bryan Rust were basically point-per-game players, so the offensive production is there. Pittsburgh's issue is depth because its third and fourth lines aren't particularly fearsome.
Penguins vs Rangers Game 1 Information
Game: Pittsburgh Penguins (0-0) at New York Rangers (0-0)
Location: Madison Square Garden, New York City
Day/Time: Tuesday, 7 p.m. ET
Television: ESPN
Penguins vs Rangers Head-to-Head
The New York Rangers won three of the four regular-season meetings against the Pittsburgh Penguins. New York's three wins all came in a two-week span at the end of March and beginning of April, so the losses will be fresh in the minds of the Penguins as they look for revenge.
Penguins vs Rangers Prediction
The lines for Game 1 and the Penguins vs Rangers series odds are very much in tune with one another. They basically agree that the New York Rangers have the small advantage because Shesterkin is great and because Jarry's availability beyond Game 2 is up in the air. Also, New York was a great home team at 27-10-4 .
The safe bet is probably New York for that reason because of how important goaltending is in the playoffs. But, as far as No. 2 goalies go, Casey DeSmith is one of the better ones out there. His numbers on the season aren't great but he played much better in the second half and it's clear that he's the X-factor in this series. How he plays will likely determine how long the Pittsburgh Penguins hang around against the Rangers.
Follow us on Twitter