Lionel Messi Rumors: Is the GOAT Headed to the Saudis?
Soccer Odds Heavily Favor Messi to Sign in Saudi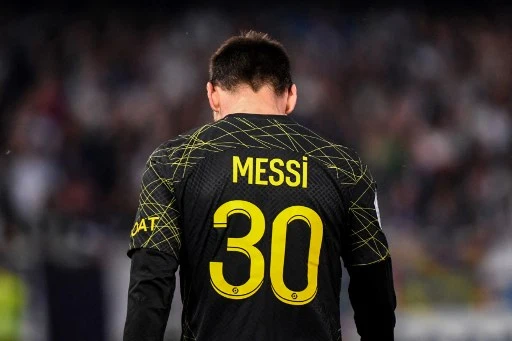 Lionel Messi is the biggest star from soccer. But what is Lionel Lionel Messi rumors? The seven-time champ is the UK's richest sportsperson
Lionel Messi Rumors: Is the GOAT Headed to the Saudis?
Soccer Odds Heavily Favor Messi To Sign in Saudi
Just like his friendly rival Cristiano Ronaldo, Lionel Messi is most likely heading to Saudi Arabia. Whether the Lionel Messi rumors identify it or not, the soccer odds favor any Saudi pro league club to sign the living legend. At 35, Messi is nearing the end of his storied soccer career. He's reportedly leaving Paris Saint-Germain (PSG) following the expiration of his contract.
Lionel Messi's Recent Seasons
Messi Remains One of the Biggest Superstars
Messi is widely considered the "GOAT" (greatest of all time) by most soccer fans. The diminutive Argentinian is a natural playmaker and goalscorer and has dominated at every level. Even in his advanced age, Messi finished 2022 as the third-most popular athlete based on search results. Thus, Lionel Messi rumors continue to run rampant online.
He signed with PSG in 2021 after tearfully parting ways with Barcelona. There is a chance Messi reunites with his old club. The FC Barcelona odds of that happening is the next most-likely – next to the Saudi Professional League. This is where Ronaldo signed as he remains the most popular sports figure.
Lionel Messi's Profile and Soccer Achievements
Messi holds several soccer accolades and records in both the international and professional level. He's scored the most goals in La Liga (474) and for Argentina as a senior (102). On top of this, he's won at every level. He has won 10 La Liga titles, four Champions League trophies, the Copa America, and the FIFA World Cup, showcasing his immense talent and success in both domestic and European tournaments.
With PSG, he also won the Ligue 1 title even if he was not as dominant as he used to be. Wherever Messi goes, the club is almost guaranteed success. That's why Messi's transfer odds are hotly watched.
Messi's Most Recent Stats
Messi's tenure with PSG started off slowly but finished strong. He scored just 31 goals in 73 apps with the club including just six in his first 26 Ligue 1 apps. But the club did win the Ligue 1 title and the Trophee des Champions in 2022.
2022-23 Domestic Club Stats
Apps: 30
Starts: 30
Goals: 15
Assists: 16
2022 National Team Stats
Apps: 22
Starts: 21
Goals: 14
Assists: 3
Despite Messi's stats still being prolific in a sense, his tenure with PSG is considered with mixed emotions. Both fans and PSG's brass wanted the club to succeed more at the international level. They fell short and now the seven-time Ballon D'Or recipient is leaving per the latest Lionel Messi rumors.
A Reunion in Spain or a Twilight in Saudi?
These are Messi's two most likely destinations. Either Messi rejoins FC Barcelona or he joins Ronaldo in the Saudi Professional League. Either way, expect Messi to remain one of the world's brightest superstars.
Follow us on Twitter
---
Can't get enough? Here's more!