Guanajuato Rally México: Odds for The Most Difficult Rally So Far
Few Rallies Are Demanding Like WRC's Rally Mexico, Who's the Best Pick To Win?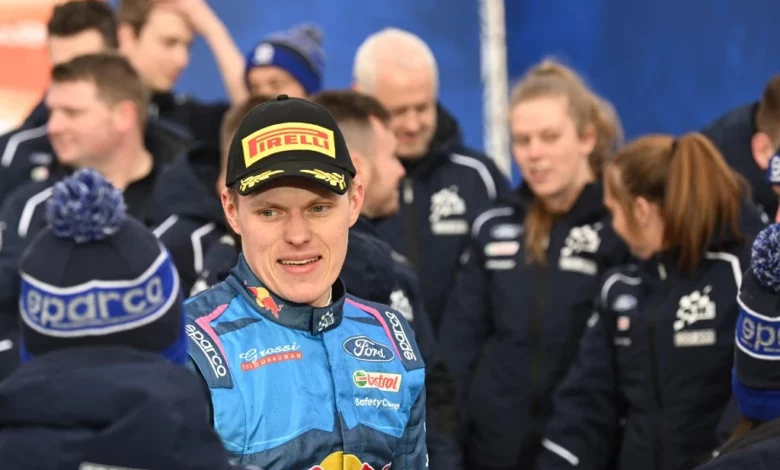 The World Rally Championship heads to North America this weekend for the Guanajuato Rally Mexico. This is the first WRC race in Mexico since March 15, 2020. At more than 8,000 feet of elevation, this rally is one of the most demanding on the drivers and the cars. Temperatures will be higher than in Monte-Carlo for the season opener and the last event in northeast Sweden.
Championship leader Ott Tänak comes in following his first win of the season in Sweden. That is Tänak's first win in his return to M-Sport. That's put him three points clear of reigning champion Kalle Rovanperä in second.
WRC organizers have confirmed 10 entries for Rally Mexico this week. Tänak, Pierre-Louis Loubet, and Jourdan Serderidis will be racing for M-Sport Ford. Rovanperä, Elfyn Evans, Sébastien Ogier, and Takamoto Katsuta will compete for Toyota Gazoo Racing. Dani Sordo, Esapekka Lappi, and Thierry Neuville are entered for Hyundai Shell Mobis.
With that, here's a look at who's favored to win this week in León, Mexico.
Championship leaders at the top
Defending champion Rovanperä has the best odds for Rally Mexico at +115. This is slightly surprising given his history in the event. This will be just his third Rally Mexico in the WRC. In the prior two events, he finished 35th and fifth. He doesn't have as good a resume in gravel as some of the other drivers like Tänak. He'll likely be counting on the Toyota Gazoo Racing team that's won a majority of the gravel races over the last two seasons to provide a solid foundation.
Tänak, top of the WRC standings after his win in Rally Sweden, is close behind at +165. His last two Rally Mexico events have had nearly identical results: second by 27 seconds in 2020 and second by 30 seconds in 2019. He's a consistent performer in other gravel rallies with multiple wins in Portugal, Chile, and Finland.
Longer odds for Guanajuato Rally Mexico
Neuville is third in the championship with a pair of third-place finishes and sits third in odds at +350. He's had mixed results in Mexico before. In nine Rally Mexico events, his best finish is third, most recently in 2017 when he was nearly a minute behind the winner. He could be a potential surprise winner this time. Ten of his 17 career WRC victories have come on gravel, including one of his wins last year in Greece. It's a long shot but he's got a good chance as Hyundai's leading driver.
The biggest surprise in odds may be eight-time WRC driver's champion Ogier at +6500. He is racing part-time in 2023 and skipped the last round in Sweden. He returns for one of his best courses: Mexico. Of his 56 career WRC event wins, Rally Mexico is his second-best with six wins (2013-15, 2018, 2019-20). He knows this rally and has a history of performing well. The last Rally Mexico in 2020 saw him beat the field by nearly half a minute.
Predictions for the Guanajuato Rally Mexico
This week's WRC event will be an exciting challenge for the drivers. They haven't been tested by Mexico's heat and elevation in a few years.
Though the odds are a bit long, Ogier is a fantastic choice for the win this weekend. The eight-time champion has shined over the course of his career in two rallies in particular: Monte-Carlo and Mexico. Ogier's only retired from two rallies in the last five years. It'd require something like that for him to finish anywhere beyond the top spot.
Follow us on Twitter
---
Can't get enough? Here's more!