Worst NFL Divisions of the Century
Let's Rank the Worst NFL Division in the Past Decade.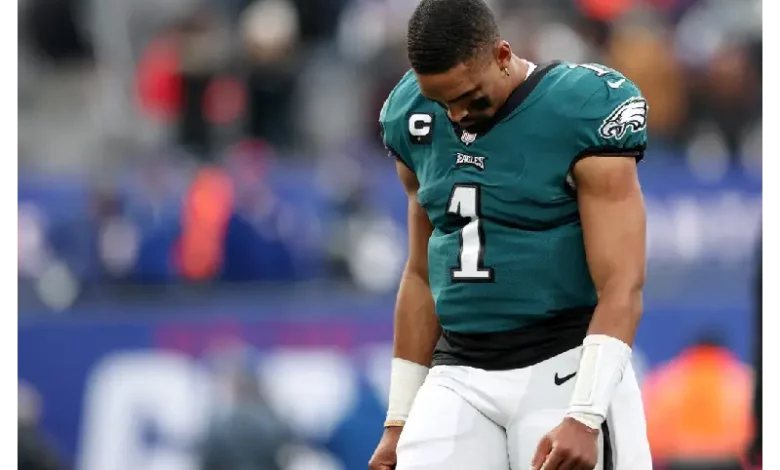 We're Ranking Some of the Worst Divisions in NFL History
Forget about the best NFL divisions, I'm here to talk about five of the worst NFL Divisions of this century, instead. Let's explore the unfortunate confluence of events that led to these divisions being labeled as the worst, all while keeping in mind the ever-changing nature of NFL betting odds. Well, at least I did, and here's what I got.
2014 South: 22-41-1
Carolina Panthers 7-8-1
New Orleans Saints 7-9
Atlanta Falcons 6-10
Tampa Bay Bucs 2-14
If your division winner ends the regular season with a sub-.500 record, well, c'mon down because you've got a spot on my list! And, let me tell you, that's not an easy thing to do. Still, when called upon, the 2014 NFC South said, "Hold my beer."
We should also applaud them for tying with the 2008 NFC West for fewest wins, 22, but this 2014 NFC South cesspool wins top honors because the Carolina Panthers were division winners with a 7-8-1 record. Conversely, the other legends of suck from '08 had the Arizona Cardinals as their division winners with a barely respectable 9-7 record. That made NFL news…
Imagine winning the last four games of the season and still winding up under .500. That's exactly what the Panthers did, for which they were deemed the prettiest pig in the poke by winning the division.
2020 NFC East
Washington 7-9
New York Giants 6-10
Dallas Cowboys 6-10
Philadelphia Eagles 4-11-1
Here, we not only have a division winner that didn't even break .500 but one that was also without a name. Washington "Don't Call Us Redskins" were in the midst of an identity crisis but mustered just enough wherewithal to win the NFC Least.
This was a division that was so bad, that the quartet combined made for only three wins over non-division foes with winning records that season.
Against the entire league, this legion of doom registered an 11-28-1 mark, and its cellar-dweller, the Philadelphia Eagles, likely tanked the last game of the season against Washington to get a better draft pick, handing the division title to the No Names.
2022 NFC South
Tampa Bay Bucs 8-9
Carolina Panthers 7-10
New Orleans Saints 7-10
Atlanta Falcons 7-10
Although not historically atrocious, they do pass the sniff test by smelling notoriously shitty with a division winner that could not even post a winning record. This was a season fraught with NFL rumors concerning Tom Terrific. Would this be his last season and what about his breakup with Gisele the Glamazon? Oh my, so much to think about!
Unfortunately, the GOAT went out with a whimper rather than a bang, winning a dubious division title and bowing out in the first round of the postseason with a 31-14 loss to the Cowboys. It was only two weeks later that the latest NFL news and rumors told us Tom Brady had retired – again – from professional football.
Tom Brady officially filed a letter today with the NFL and NFLPA, reconfirming his Feb. 1 retirement, per sources.

This letter silences any questions about whether Brady might return and now makes him eligible for the Pro Football Hall of Fame, Class of 2028. pic.twitter.com/o8iAgbxrQS

— Adam Schefter (@AdamSchefter) February 10, 2023
2010 NFC West
Seattle Seahawks 7-9
St. Louis Rams 7-9
San Francisco 49ers 6-10
Arizona Cardinals 5-11
The Seahawks in 2010 was a team that perfectly fit John Cougar Mellencamp's lyrics in Cherry Bomb, when he sang, "We were young and we were improving". And while that was true, they were certainly not worthy of a division title, which might have been a surprise for those who placed their bets on online betting platforms.
This green, albeit brash, core would ultimately blossom into Super Bowl champions but during the 2010 campaign, they would seize the West by virtue of a 16-6 win over the St. Louis Rams on the last game of the regular season, winning the tiebreaker because of a better divisional record
However, let's not get too giddy, this Seahawks iteration had a point differential of -97 points and had the league's second most porous defense, allowing an average of nearly 25 ½ points per game. That was a far cry from the ferocious Legion of Boom they would become, culminating in Super Bowl stardom just three seasons later.
2008 NFC West
Arizona Cardinals 9-7
San Francisco 49ers 7-9
Seattle Seahawks 4-12
St. Louis Rams 2-14
Many would put the 2008 NFC West as their top choice for divisional dereliction, considering they lost more games (42) than any other division on this list. Yet, we should note that the 2014 NFC South came mighty close at 22-41-1, so they have company in that not-so-rarified air.
As stated at the outset, I cannot give this odious division top billing simply because the Arizona Cardinals were too damn good that year. A 9-7 record for the Redbirds and a mildly subpar 7-9 mark for the 49ers almost makes this 2008 iteration of the NFC West appear somewhat respectable.
However, the Seattle Seahawks at 4-12 and the woeful St. Louis Rams at 2-14 (no wonder they lost their franchise to LA in 2016) sent this group of four soaring into the stratosphere of suck.
If you want to learn more about the NFL team stats visit pointspreads.com
I'm out! Catch ya later!
Author: Sin City Sniper
Sin City Sniper – Busting bookmakers and taking their money is his greatest joy in life. He's been around the block more than once, knows the players both on and off the field of battle, and uses his experience to serve the bookies a heaping plate of humble pie washed down by a warm glass of their salty tears. You can find him in any number of Vegas books, sniping weak lines and getting paid to do it.
---
The opinions and views here expressed are the author's own and do not necessarily reflect the view of Point Spreads or any of its affiliates. Point Spreads is not responsible and does not verify for accuracy any of the articles and content pieces included herein; moreover, besides being solely the opinion or views of the authors, these content pieces are not intended to malign any religion, ethnic group, club, organization, company, individual, anyone or anything.