Rally New Zealand is one of the later races in the World Rally Championship calendar and is held in fast-flowing gravel roads. This WRC race has garnered plenty of acclaim over the years.
It joined the World Rally Championship in 1977 with Auckland hosting most of the events. New Zealand briefly had a hiatus from the WRC from 2013 to 2016 but has since returned.
Course: Auckland, New Zealand
Location:

North Island, New Zealand

Surface: Gravel
Stages: 17 (279.80 km; 173.85 miles )
Date: September 29th – October 2nd, 2022.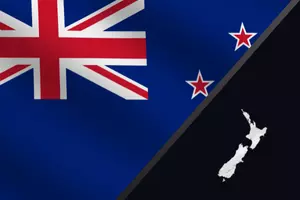 Rally New Zealand was voted the "Rally of the Year" in 2001. The rally features typically straight gravel roads that take drivers through a scenic tour of New Zealand from its forests to its coastline.
There have been 22 stages and a total distance of 1,029.23 miles (1,656.38 kilometers). Marcus Gronholm has the record for wins with five, which he did throughout eight races (2000-2007).
Rally New Zealand - Stages
1st Stage
2nd & 3rd Stage
4th Stage
5th Stage
1st Stage
Location: Pukekawa Auckland Domain
Distance: 1.40km; 0.86 miles
2nd & 3rd Stage
4th Stage
5th Stage
History of Rally New Zealand
This rally was first held in Taupo in 1969 and was won by local driver Grady Thompson with a Holden Monaro. In 1977, Italian Fulvio Bacchelli won the first Rally New Zealand.
Originally hosted in Auckland, the headquarters have since moved to Hamilton with the service park, parc ferme, and the super special stage all being at the Mystery Creek Events Cent
Odd to win & Betting Tips
As with betting most rallies, check the weather conditions for New Zealand. Depending on what month it is, the weather could be different.
There tends to be more rain in the June/July months when the race is held while the September/October months are a bit warmer and dryer. There have been some close races here such as the 2007 Rally New Zealand. The betting odds could reflect it accordingly.