Golf: Team USA Heavy Favorites at President's Cup 2022
It Should be One-Sided at Quail Hollow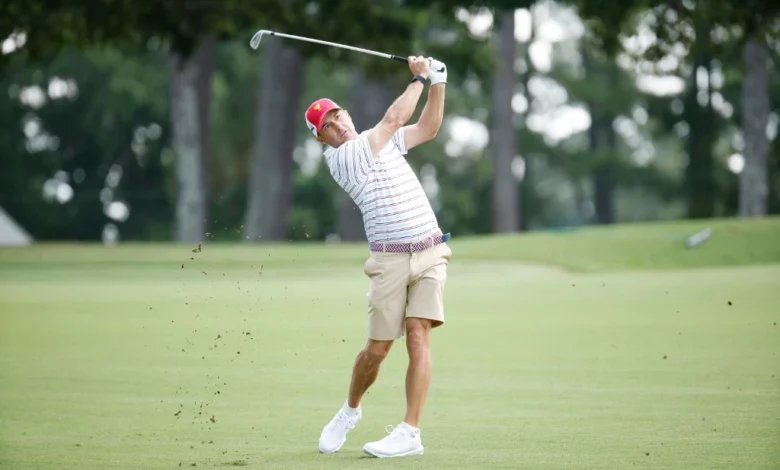 The President's Cup 2022 is being played at Quail Hollow this week where Team USA and the Internationals battle on the links.
Most of the early betting money has come for the USA, which is the short -700 favorite to improve its record to 12-1-1.
It's never easy for the Internationals to win, especially on American soil, and their odds to win Presidents Cup this year are long.
<hr />
USA Looking Strong
It's tough to look past the roster for Team USA, which features some of golf's biggest and brightest names.
There is always plenty of hype surrounding the Americans in the President's Cup and with good reason. They have lost only once from 14 editions and the President's Cup 2022 could be the easiest one yet.
The International team is missing many key golfers, so Team USA can take advantage of the likes of Patrick Cantlay, Justin Thomas, and Jordan Spieth.
Kevin Kisner was a captain's pick and his experience can't be overlooked.
"Kevin adds some veteran leadership, a guy in the team room that everybody loves having around," captain Davis Love III told Golf Channel, "and he's really, really easy to pair."
Bettors looking for value when betting on golf tournaments usually look for better than -700. However, given how strong Team USA is, they're tough to bet against.
Love believes the Internationals will play with a chip on their shoulder.
"This is their 12-man team that has never played together before. So they want to win for this team," Love said. "So I don't think we have to do too much messaging or motivation. Certainly, you don't want to be on a losing team, ever.
"And we know we are up against it. Trevor is going to have a team that's got a chip on their shoulder and that's motivated and wants to prove that they can still be competitive. We have to be careful. Certainly, these guys are not going to take it lying down."
We expect money to come for Team USA and they could start even shorter.
Internationals Need Heart
There is plenty of willingness for the International team but they have their backs against the wall.
The unavailability of LIV players has left the team in shreds, which isn't anything against the current roster, but they're missing experience.
Adam Scott and Hideki Matsuyama have to do most of the work as we can't see the likes of Taylor Pendrith, K.H. Lee, and Cam Davis scoring many points throughout the week.
They haven't played much together, unlike what we see with the Europeans in the Ryder Cup, which explains their poor record.
Missing guys like Louis Oosthuizen will likely show up when it's all said and done.
"I thought by resigning my membership before I did anything wrong really… there's no rule that says I need to be a PGA Tour member to play the Presidents Cup, especially as an International team player," Oosthuizen said.
"I didn't think I did anything wrong. I made my decision on where I am playing golf. But I didn't do anything wrong while I was a PGA Tour member. I was a bit disappointed in the decision that I was on the list not being able to play."
The President's Cup 2022 could be decided in the first two days, so the International team needs to play well in the pairs competition. We can't see that happening, so we're not entertaining the +700 odds.
Follow us on Twitter