2023 Wimbledon Information
2023 Wimbledon Information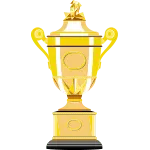 Date: July 3rd, 2023
City: All England Lawn Tennis & Croquet Club
Prize Money: £40,350,000
Men's 2023 Champions: Carlos Alcaraz (singles)
Women's 2023 Champions: Markéta Vondroušová (singles)
In a historic Wimbledon men's singles final, Novak Djokovic and world No. 1 Carlos Alcaraz clashed, each with their own momentous goals. Alcaraz, the 20-year-old Spaniard, sought his first All England Club title, while Djokovic aimed to equal Roger Federer's record of eight SW19 crowns. In a remarkable display, Alcaraz emerged victorious in an unforgettable five-set battle, claiming his maiden Wimbledon championship and second Grand Slam title. The magnitude of Alcaraz's achievement cannot be understated, as he handed Djokovic his first Centre Court defeat in over a decade, ending a streak that dated back to his loss against Andy Murray in 2013. The final score stood at 1-6, 7-6(6), 6-1, 3-6, 6-4, etching Alcaraz's name into tennis history.
Carlos Alcaraz becomes the third youngest player in the Open Era to win his first Men's Singles title at Wimbledon, behind Boris Becker (1985) and Björn Borg (1976).
At 20 years old, Alcaraz is the youngest player in the Open Era to win both the US Open and Wimbledon Men's Singles titles.
Alcaraz defeats three top-10 opponents on his way to securing the Men's Singles title at Wimbledon, a feat last accomplished by Pete Sampras in 1994.
Alcaraz joins the select group of players, including Andre Agassi (1988) and Rafael Nadal (2005), as the third tennis youngest player in the last 40 years to win six or more titles in a single season.
Alcaraz becomes the second player to defeat Novak Djokovic in a five-set Grand Slam final, following in the footsteps of Andy Murray at the 2012 US Open.
Alcaraz Triumphs Over Djokovic, Ending His 34-Match Winning Streak!
The Championships or better known as "Wimbledon" is professional tennis's oldest and most prestigious tournament. It is one of the four Grand Slams and is contested on a grass court. As such, Wimbledon odds are frequently bet on and are available from the sportsbook for the whole year. Bet on tennis including the Wimbledon at any time. 
Wimbledon odds manifest as either a decimal, fractional, or American format. The American format, which is popular on the online sports betting site, displays as either a negative number or a positive number. A negative number like -150 indicates how much to stake to win $100. In this example, $150 wins $100. A positive number like +130 shows how much is won when staking $100. In this case, you may win $130 if you bet $100.
The Odds to win the Wimbledon men's championship were:
Wimbledon Final Odds:

| | |
| --- | --- |
| Novak Djokovic | -180 |
| Carlos Alcaraz | +150 |
Betting on Wimbledon comes in many markets. The most common and widely available one is the outrights market. This is where you bet on which tennis player will win the Wimbledon tournament. You can find these odds open as early as when the previous tournament ends. 
After Wimbledon's draw has been revealed, we can start betting on the pre-match odds. These are the game handicap, moneyline, and total. The handicap is akin to point spreads in football: It refers to how many games by which the player will win. The bet wins if the player wins the match after their game handicaps are deducted or added.
Moneyline is more straightforward: bet on which player will win the match. And total is where you bet on whether the combined games between the two players will go over or under the bookmaker's total. 
We can also bet on first-set odds. This is akin to a moneyline for the match but only deals with the first set. 
Occasionally, we can also find prop bets for Wimbledon. These prop bets include specific outcomes such as the round of elimination for a player or how many aces will be served during a tennis match. Find these odds quickly as they are not on the board as long as our more traditional markets. 
Top Wimbledon Players (All-Time)
Women's
The WTA, or the women's tennis players, start Wimbledon earlier than the men and typically play their championship on a Saturday. They play in best-of-three matches whereas the men play in a best-of-five. Martina Navratilova holds the most Wimbledon titles with nine as of the start of the 2022 Championships.
Top 5 Women's Players (All-Time)
Martina Navratilova (9 Championships)

Steffi Graf (7 Championships)

Serena Williams (7 Championships)

Venus Williams (5 Championships)

Billie Jean King (6 Championships, 4 in Open Era*)
Men's