NASCAR Cup Series: Go Bowling at the Glen Odds & Betting Analysis
Drivers Push for Playoffs With Two Races to Go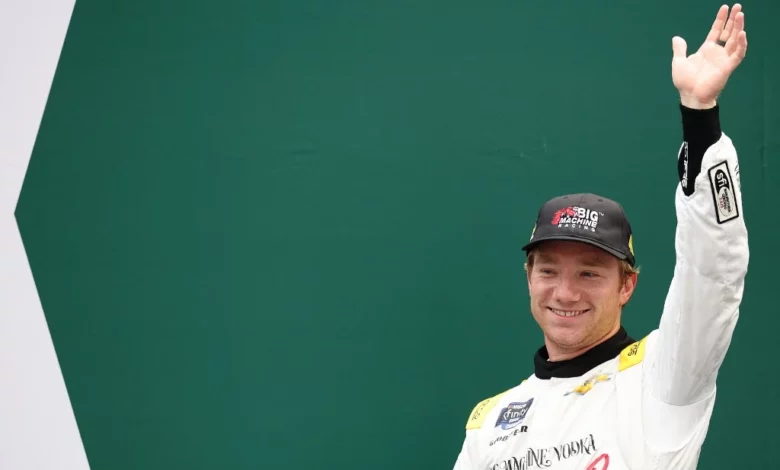 The NASCAR Cup Series heads to New York for a road-course affair at Watkins Glen International. Will it be a driver who's dominated this year that ends up in Victory Lane, or will it be a fresh face? Find out below who is the favorite atop the Go Bowling at the Glen odds.
Track Info
Watkins Glen International is one of NASCAR's premier road courses. Drivers will prepare to race 220.86 miles over 90 laps in what always brings us dramatics.
The short course layout, otherwise referred to as the boot has 11 turns over its 2.45-mile layout and has been a highly-anticipated event on the NASCAR Cup Series schedule.
Who Are the favorites?
It should be no surprise to see Chase Elliott's name atop the Go Bowling at the Glen odds at +500. He's been stellar at The Glen in his career, earning back-to-back wins in 2018 and 2019, with a second-place finish in 2021. He's also never finished lower than 13th while driving in the Cup Series. In 23 road course starts, Elliott has 13 top-five finishes and seven wins, including a streak of six wins in his last 16 with 11 top-five finishes.
At +600 enters Tyler Reddick. Reddick entered the season without a career win to his name but has earned two in the last five races. Both victories came on road courses: Road America and Indianapolis Road Course. He'll likely have a fine showing here at The Glen, but the issue is value. When he won at Road America, he was at +2200 entering the race. Going into the Brickyard, he was +1000. Now down to +600, there's not nearly as much meat on the bone as earlier in the season.
Contenders
At +900 enters Kyle Larson. Larson enjoyed a nice stretch of road-course finishes in 2021, but they haven't been near as king to him this season. In that 2021 season, Larson won three of the six road course races with a second and third-place finish. He has a third-place finish to his credit this season at Road America but has finished 15th or worse in the rest of them; however, he is the defending champion at Watkins Glen and shouldn't be taken lightly.
Austin Cindric and Ross Chastain each enter tied at +1000 odds. Cindric has yet to start at Watkins Glen in the Cup series but did win in 2019 in the Xfinity Series. He placed third in the Xfinity Series race at The Glen last year.
Cindric placed second at Indy Road Course and has placed in the top 10 in his last five road-course races as part of the Cup Series. As for Chastain, he's placed in the top 10 in three of his last four road-course starts which includes a win at COTA this season with a fourth-place finish at Road America.
Best of the Rest
Daniel Suarez enters the weekend at +1200 and has a road-course win to this name this season already. After a win at Sonoma, he finished fifth at Road America.
He's also performed well at Watkins Glen over his career, as he finished third in his first Cup Series start at The Glen and fourth the year after. On average, he's been the fastest car under green at road courses this season.
A.J. Allmendinger enters with +1500 odds. He's finished second at The Glen in the Xfinity Series twice in his career and won it as part of the Cup Series in 2014 which has proven to be half of his Cup Series wins.
In one of the more fun stories this week, Kimi Raikkonen, former F1 champion, will be making his NASCAR debut at The Glen on Sunday.
He enters at +5000. It remains to be seen how quickly he can get used to the car, as well as the style of racing, as warned by drivers like Suarez. But if you're an F1 fan and/or enjoy the road-course style of racing more, Raikkonen could be a fun driver to put on the card.
Where's the Value?
You're probably wondering why you haven't seen a Toyota driver on the list to this point. In fact, Toyota drivers have an average finish below 20th; however, Martin Truex Jr. has four consecutive top-three finishes at The Glen and an average finish of 10.1 for his career.
Because the Toyotas have been lackluster at road courses in 2021, it might be a good time to go against the grain and take a Toyota driver. MTJ enters with odds of +2000. He needs a win to qualify for the playoffs or needs to come from 26 points behind Ryan Blaney in the NASCAR team points. It's about do-or-die time for Truex, so expect him to race hard and find a way to get into contention. He's also +250 to finish in the top five.
Kyle Busch also fits this mold. He's one of only two drivers with multiple wins at The Glen. He finished fourth last season and has finished outside of the top 10 just three times in 16 races. Even with Toyota's struggles, Busch at close to even money to finish in the top 10 with past performances like his makes it too difficult to pass up.
NASCAR Cup Series' next race will be the season finale at Daytona.
Follow us on Twitter