Meet Antonela Roccuzzo: The Woman Behind the GOAT
Messi Wouldn't Be Where He Is Without the Support of His Wife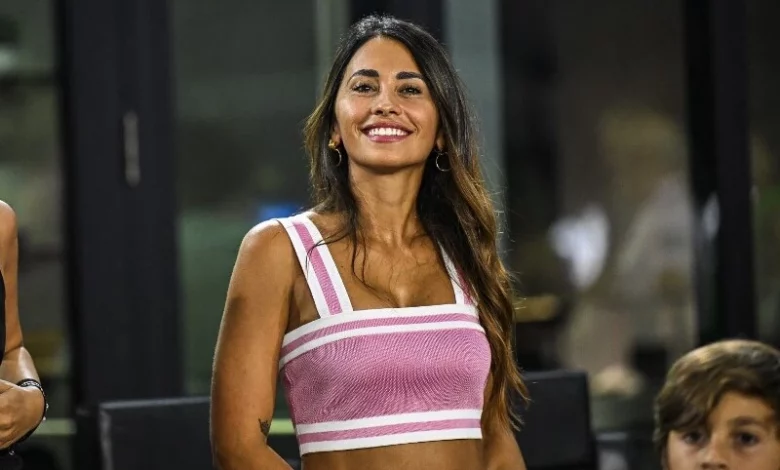 What True Love Looks Like
Give me a dollar for every year that Lionel Messi hasn't headlined the latest soccer news since his pro debut in 2004, and I'd be poor. One of the most decorated careers in soccer is regularly celebrated, and 2023 is no exception, as he recently broke another record when collecting the Ballon d'Or 2023.
However, there's more to Messi's success than meets the eye. Sure, the Argentinian legend has all the skills and then some on the pitch, but off the field, his darling wife has been a solid partner in crime.
The MLS newcomer is thoroughly enjoying his new life in America since he joined David Beckham's Inter Miami this summer. In July 2023, the revered soccer star made a move to the United States along with his beautiful wife, Antonela Roccuzzo, and their three children.
Leo Messi often receives all the attention, but today, we're bucking that trend and focusing on the woman behind the GOAT.
View this post on Instagram
Their Love Story Goes Way Back
Antonela Roccuzzo, just like Lionel Messi, was born and raised in Rosario, Argentina. She has been familiar with the former Barcelona star since she was five years old because her cousin, Lucas Scaglia, was a childhood friend of his.
Despite Messi's reputation for being shy, he was quite the opposite when pursuing Antonela, frequently visiting her home from a young age.
View this post on Instagram
It may have taken Messi decades to bag this incredible woman, but are we surprised he finally wed the woman of his dreams? With the determination to reach his professional goals, such a trait evidently transitions into his everyday life.
The exact duration of their relationship prior to going public in 2008 is unknown. However, it is believed that their romance blossomed to new heights in 2007 when Messi returned to Rosario to console Antonela following the death of her friend.
'The Wedding of the Century'
Antonela went from a girlfriend and mother of his children to Messi's wife, and the wedding was celebrated in a grand event often referred to as Argentina's "wedding of the century."
The ceremony occurred at the luxurious City Centre Hotel and Casino, located in their hometown of Rosario, Argentina. According to reports, attendees were prohibited from using their phones, and the staff was obligated to keep the details confidential. To ensure the smooth running of the occasion, more than 450 police officers were deployed.
View this post on Instagram
Antonela Roccuzzo: A Career Woman & Philanthropist
Antonela has gained recognition not just as the spouse of Messi but also as an accomplished model and entrepreneur in her own right. She has been featured in notable advertising campaigns and has established her own fashion brand.
View this post on Instagram
In addition to her thriving professional journey, she actively engages in multiple philanthropic initiatives. She supports various charitable causes, including children's hospitals and organizations that assist disadvantaged children.
What a Woman, What a Family
In European football, "the double" signifies a club's accomplishment of winning both their league title and their country's primary cup competition in the same season. However, the sport's unofficial leading couple has achieved a distinct double by successfully maintaining a separate realm for their family life amidst the frenzy of Messi mania.
Raising three children, running a business, and supporting her husband from the sidelines, all while maintaining a level of privacy in the family's private life, deserves an individual award of its own… What a woman Antonela Roccuzzo is!
View this post on Instagram
For entertainment betting news, odds analysis, and more, visit Point Spreads Sports Magazine.
Author: Sin City Sniper
Busting bookmakers and taking their money is his greatest joy in life. He's been around the block more than once, knows the players both on and off the field of battle, and uses his experience to serve the bookies a heaping plate of humble pie washed down by a warm glass of their salty tears. You can find him in any number of Vegas books, sniping weak lines and getting paid to do it.
---
The opinions and view here expressed are the author's own and do not necessarily reflect the view of Point Spreads or any of its affiliates. Point Spreads is not responsible and does not verify for accuracy any of the articles and content pieces included herein; moreover, besides being solely the opinion or views of the authors, these content pieces are not intended to malign any religion, ethnic group, club, organization, company, individual, anyone or anything.
---
Get the feel of sports & betting with these other articles: