Erling Haaland's Stats: Norway's Brightest Sun
The Norwegian Star Continues to Deliver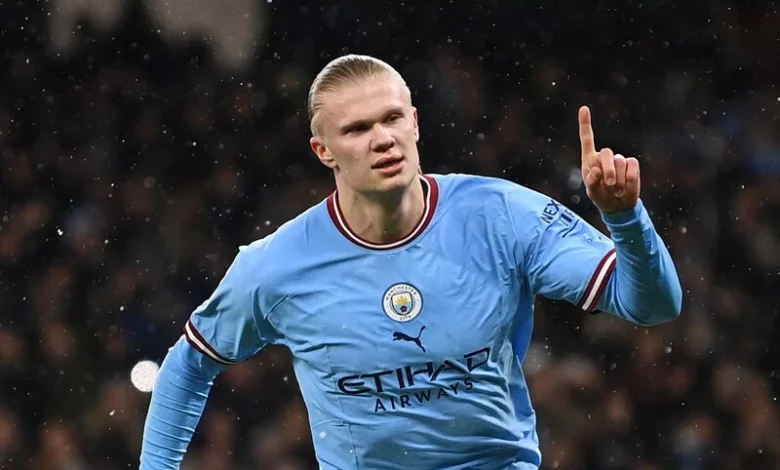 It's unusual to not see Cristiano Ronaldo and Lionel Messi leading the scoring charts in Europe, and soccer fans have always feared for the future of the sport without the presence of these two stars.
But there's actually no need for fear. Soccer will always produce stars that flood the game with light, and, in this case, Erling Braut Haaland shines especially bright.
Let's take a look at Erling Haaland's stats and his overall performance in the few games he's played in the EPL schedule.
Belonging to the European Elite
Since his time at Borussia Dortmund, Haaland has demonstrated that he has what it takes to become the next face of soccer.
At a very young age, he secured a starting position at Borussia Dortmund, one of the giants in Germany, where he played for three Bundesliga seasons. He scored a total of 86 goals in 89 appearances, averaging almost a goal per game.
In June 2022, Manchester City made a blockbuster signing, securing the Norwegian forward for a 5-year contract. This raised the eternal question that always surrounds young talents: Will he be able to achieve the same results in a big team and competition?
The answer is yes. In two Premier League seasons, he has managed to score 60 goals in 63 appearances, maintaining an astonishing average of almost a goal per game. He was also the top scorer in the Champions League for the last two seasons. Still, most importantly, he won the 2023 Champions League title.
It's evident that Haaland belongs to the elite of European goal scorers at club level. That being said, what about his national team? It's unlikely that he can secure titles with Norway, as this Nordic country is far from being a soccer powerhouse. However, it's clear that they have a pivotal player if they can fully use his abilities. It will be interesting to follow Norway's journey to the FIFA World Cup and see Haaland play on the grandest stage of soccer.
Come for the goal, stay for the @ErlingHaaland celebration 😆 pic.twitter.com/xgfcdnr82a

— Premier League (@premierleague) September 26, 2023
Erling Haaland Stats
With only 7 EPL games played so far, Haaland is starting to distance himself from the rest. We will see how he performs throughout the season. For the moment, these are Erling Haaland's stats in the English Premier League.
2023/2024 EPL Season

| Erling Haaland | Stats |
| --- | --- |
| Appearances | 7 |
| Goals | 8 |
| Goals per match | 1.14 |
| Headed goals | 2 |
| Shots | 32 |
| Shots on target | 18 |
| Shooting accuracy % | 56% |
| Assists | 1 |
For EPL betting news, odds analysis, and more, visit Point Spreads Sports Magazine.
---
Can't get enough? Here's more!