Pacific Division: LA Kings vs Vegas Golden Knights
Preview Both, Then Final Score Prediction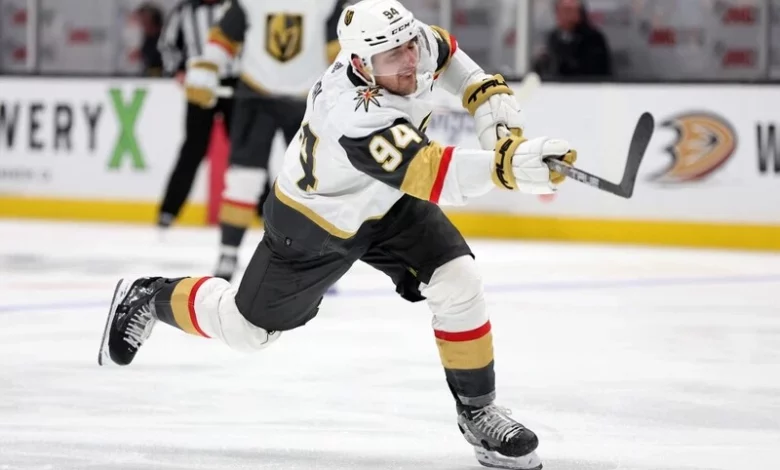 In what could be the best NHL game today, the Los Angeles Kings (7-2-2, 16 points) head to The Fortress to take on the Vegas Golden Knights (11-1-1, 23 points) in an early season match-up that is important for Los Angeles to win.
According to the current NHL standings, VGK leads the Pacific Division by four points over the Vancouver Canucks and seven over the Kings. Oddsmakers have made the Golden Knights a -130 (ML), -1.5 +190 (PL) home favorite with a total of 6 (120/EV).
Puck-drop is scheduled for 10:07 p.m. ET / 7:07 p.m. PT and can be seen on MAX and TNT. We start our Kings vs Golden Knights final score prediction preview with a look at Los Angeles from a betting perspective.
Kings Come In With Plenty Of Rest
The last time we saw the Los Angeles Kings they were finishing up a 3-0 road trip, adding to their six straight road wins to start the year after clipping the Philadelphia Flyers, 5-0, behind Cam Talbot's 24 saves. That was Saturday. LA will have four days of rest before this somewhat meaningful early-season contest, while the Knights played Sunday at Anaheim, a 4-2 loss, their first in regulation.
This year has started out the way the last two have ended with Los Angeles being a reliable wager after cashing out in seven of their first 11 games. Over the last three years, the Kings are 98-77, good for 11.76 units of profit. Only three other teams have been better in that span (Boston, Buffalo, and the New York Rangers).
Unfortunately, being an underdog has not been a safe wager with 1.11 units lost as opposed to when they're a favorite (+12.86 units). We continue our NHL bet prediction preview by turning the spotlight to a team that has had it from its inception.
Another Question To Be Answered
We know a lot of things about this season's edition of the Vegas Golden Knights, but we don't know how they'll react after a regulation loss. Their first regulation loss to the Ducks was predictable. They just blasted the Colorado Avalanche, 7-0, a team that had been talking about how they would have been holding the Cup if they were healthy, and then got snowballed at T-Mobile. VGK then had to head to Anaheim to play the very next night against a team they've owned since day one.
They simply ran out of steam after holding a 2-0 lead after 40 minutes. Over the last two seasons, Vegas is 62-33 (+13.17 units) with only the Boston Bruins better with 23.41 units won. As a favorite, they're 45-22 (+3.84 units). The units won should tell you how good they've been, despite being a massive favorite on most nights. Against the Kings, the Knights are 16-14 overall (-2.72 units), and 7-7 at home (-2.82 units).
We conclude our Kings vs Golden Knights final score prediction preview with our final thoughts on who you should have your money behind.
Don't Get Sidetracked
You want to handicap games properly hoping that they'll be some decent plus money chances along the way. There will be but this isn't it. We've been close to this organization long enough to know that they don't take to losing very well and outside of a season where they were crushed by NHL injuries, they've never had to go through a bad season.
Even in a year that was deemed a failure, the Knights barely missed the postseason and were 12 games over .500. That speaks to the culture and when you have a great team that always expects to win, we do as well. Take the Vegas Golden Knights -130.
Check out all the updated NHL best picks, NHL standings, schedules lineups, futures odds, team stats, recent news, and betting tips, right here at Point Spreads.
---
Can't get enough? Here's more!