Wood vs Warrington Odds: An All British Battle
WBA World Featherweight Title Fight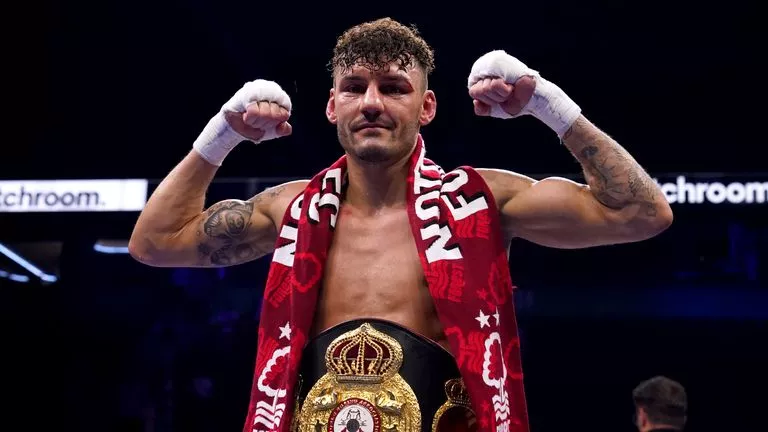 Leigh Wood and Josh Warrington settle their differences in the ring for the WBA World Featherweight title on Saturday, and Wood vs Warrington odds favor the champion.
Wood is the -240 favorite to beat his countryman in Sheffield, and featherweight boxing is in good hands with these two.
With 58 wins between them, it's going to be a high-class title fight.
🥊 Wood vs Warrington 🥊
Date & Time:
Location: Utilita Arena in Sheffield, England
Streaming: DAZN

Wood Passes Toughest Test
Facing Mauricio Lara for the second time was never going to be easy, but Wood made it look like a breeze.
The 35-year-old, who holds a 27-3 record, was far too good for Lara when winning the title in May.
Wood landed a big blow in the second round, which saw Lara hit the canvas. If he lands something similar on the chin of Warrington, his opponent could suffer the same fate.
The boxing fight tonight is expected to be close, with Warrington at +200. However, there is a clear edge with Wood, who might have lost twice in the last three years, but he always bounced back in style.
His win over the previously unbeaten Michael Conlan was terrific. He scored a 12th-round TKO when he was hit out of the ring. It was a stunning ending, and it bodes well for his fight against a seemingly easier fighter.
We expect money to come for Wood. The -240 is a fair price, and he should come out swinging.
Recent Warrington is Worrying
Warrington looked like the next British hope early on, but his recent record has us worried.
As Wood vs Warrington odds suggest, he's the rightful underdog for this bout after losing two of his last four fights, including a technical draw against Mauricio Lara.
The 32-year-old lost to Luis Alberto Lopez last year, and he hasn't fought since, which is another concern.
The time out of the ring might not have done him any good, but he has been poking fun at Wood throughout the week.
"Every now and then, there's a bit of banter. In the press conference, he mentioned putting a video out, calling me 'Baby Shark'.
"I find his choice of hairstyle interesting, to say the least. He's a 35-year-old man going for a blue-rinse perm. I thought that was a hairstyle for old women. So, I made him a sheep.
"I'm the shark with the Leeds tattoo, looking rather menacing with a big head."
Warrington at his best is someone who defeated Kiko Martinez, Kid Galahad, and Carl Frampton. Galahad and Frampton might have been at the end of their careers, but they are still quality wins.
Wood has three losses on his record, so he's not invincible, but Warrington will need to improve.
Wood to Wear Down Challenger
The fight could end with a knockout, but our boxing bet is Wood to win by decision.
He's a +105 chance to go the distance with Wood vs Warrington odds, so there is excellent value with the favorite.
He has a +275 chance to win by KO or TKO, and although he has a power punch, we think it could largely be a stalemate, with neither fighter wanting to get in close.
The fight to go the distance is -225, so it makes sense to bet on Wood to prevail on the judges' scorecards.
Over 10.5 rounds pay even shorter at -330, so Wood to win by decision is the clear pick for the featherweight title fight.
For more boxing odds, betting analysis, and more, visit Point Spreads Sports Magazine.
---
Can't get enough? Here's more!