2023 NHL Free Agency Signing Update: Best Remaining Players and Trade Bait
Star Forwards Among Remaining Unsigned Players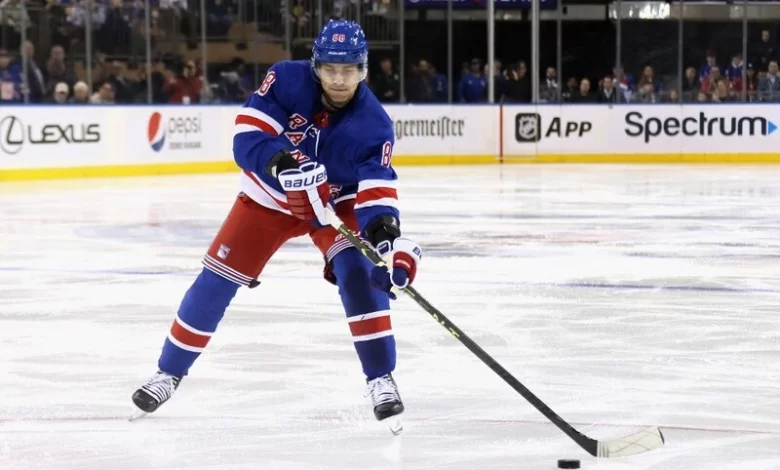 It's been 20 days into the 2023 NHL Free Agency signings and there are still plenty of notable players, namely "big name" forwards left unsigned. Among them, Vladimir Tarasenko and Patrick Kane are the most recognizable as the two former All-Stars are currently without a team. But that's not all worth keeping an eye on as stars on expiring deals could also be dealt with in the next few weeks.
NHL's Best Available Unrestricted Free Agents
The "Headliners" Tier
RW Patrick Kane
C Jonathan Toews
RW Vladimir Tarasenko
C Patrice Bergeron
This is the group that will get the most headlines whether or not they'll actually move the needle for a team is another discussion. Every one of these players is a Stanley Cup champion with at least four All-Star appearances. With Kane, Toews, and Bergeron, they are locks for the Hall of Fame. And with Tarasenko, you get a star that is still close to his prime at 31 years old.
Last we heard of Tarasenko, the Russian was linked to teams like Ottawa, Carolina, and the New York Islanders. But Tarasenko recently fired his agent and remains a free agent per recent NHL Free Agency signing news.
Kane and Toews, the star players of the Blackhawks dynasty of the 2010s are past their prime and may be close to retirement.
The former will miss the first half of the NHL season with a hip resurfacing surgery. At 34 years old, Kane may never be the guy that scored a point per game and won the Hart Memorial Trophy. As for Toews, he is 35 and has struggled with health issues. He still scored 31 points in 53 games with Chicago in 2022-23. But his value now comes from his leadership more than his production.
Bergeron, on the other hand, may return to the Bruins for one more season. At 37, he won his sixth Frank J. Selke Trophy as the league's best defensive forward last season. He's "still got it". But if recent NHL rumors are reliable, the 19-season veteran is retiring.
The "Actually Solid" Tier
C David Krejci
C Paul Stastny
D Mathew Dumba
D Tony DeAngelo
G Jaroslav Halak
G Martin Jones
This next tier features players who could be more valuable than the more popular group above them. Both Dumba and DeAngelo are skilled defensemen who fill certain needs.
Dumba is still just 28 and while he's not putting up eye-popping stats, he fills a highly-coveted slot: a right-handed shot. DeAngelo is a more prolific d-man and has scored 40+ points in his past three seasons. But he's recently earned the dubious distinction of being the first NHL player to be bought out twice. Still, a team looking for production in his position could do worse.
Krejci and Stastny are longtime veterans who will be invaluable as depth centermen. The former, if rumors are to be believed, is retiring alongside Bergeron. But if he does return, it should be with Boston.
Halak and Jones are potential "steals" for this 2023 NHL Free Agency signing if a team can get them on affordable deals. Both are formidable backups and have plenty of experience as starters. A contender looking to insure its goaltending could just snag one of the two at some point.
The "Trade Bait" Tier
C Mark Scheifele (WPG)
C Evgeny Kuznetsov (WSH)
D Erik Karlsson (SJS)
D Noah Hanifin (CGY)
G Connor Hellebuyck (WPG)
And the NHL offseason is not complete without some more big trades. Winnipeg already completed one blockbuster deal by sending Pierre-Luc Dubois to Los Angeles. The team may not be done as both Scheifele and Hellebuyck are in the last seasons of their contracts and are highly valuable trade assets.
Both Hanifin and Kuznetsov also informed their managers that they want out of their respective teams. Hanifin is in the last year of his contract and requested to play on a "U.S.-based" team. Kuznetsov has two more years left and played like a disgruntled player last season.
As for Karlsson, the reigning Norris Trophy winner is coming off a 101-point season. If not for his still-enormous contract, he could be on a new team. A contender that can absorb a part of his remaining contract ($46 million) will move up the NHL power rankings just based on his all-world talent from the backend.
For NHL betting news, odds analysis, and more, visit Point Spreads Sports Magazine.
Follow us on Twitter
---
Can't get enough? Here's more!