Firestone Monterey Laguna Seca Grand Prix
The Grand Prix of Monterey has typically been the final or one of the final races on the IndyCar calendar. As such, the IndyCar's Grand Prix of Monterey odds will be extremely popular on the online sportsbook. Held at the Laguna Seca Raceway, the course is iconic among American racing fans and consistently hosts major racing events.
Course:

WeatherTech Raceway Laguna Seca

Location:

Monterey County, California, USA

Course Length:

2.238 miles (3.602 kilometers)

Distance:

95 Laps

Date: September 11th, 2022.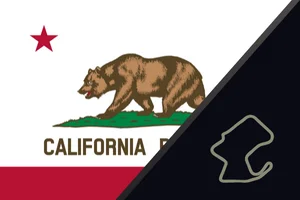 The name "Laguna Seca" is Spanish for "dry lagoon", which is where the track was built over. After the course was created, two artificial ponds were built. Laguna Seca has 11 turns and is famous for its signature turn: the downhill-plunging "Corkscrew" at Turns 8 and 8A.
Alex Zanardi executed one of the most memorable maneuvers through the Corkscrew in 1996, which has become known as "The Pass" in IndyCar racing lore. He also set the record for the fastest race lap in this same year.
Firestone Monterey Grand Prix Laguna Seca Schedule
Practice 1
Practice 2
Quialification
Warmup
Race
Practice 1
Top 5 Winner:
Josef Newgarden
Colton Herta
Romain Grosjean
Alexander Rossi
Callum Ilott
Practice 2
Quialification
Warmup
Race
History of Firestone Monterey Grand Prix, Laguna Seca 
The Monterey Grand Prix has been held since 1960. From 1983 through 2004, it was part of the CART/Champ Car series. After an absence of 15 years, it returned as part of the 2019 IndyCar series. Those who bet on IndyCar love this race as it features an entertaining track and is run towards the end of the season thus the stakes are the greatest.
The Laguna Seca is also the final track racing legend Mario Andretti raced as he retired following the 1994 season. Colton Herta has won consecutive races here since the track became a part of the IndyCar series. Bobby Rahal holds the record for most wins with four, which he did consecutively from 1984 to 1987.