CFL Week 21 Odds Preview: The Battle of the Backups?
With the CFL Playoffs Decided, Teams May Opt to Play Reserves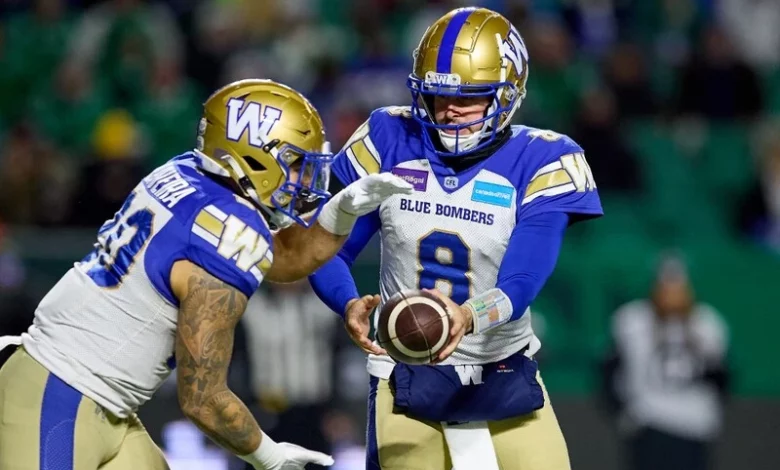 CFL Week 21 Odds are Like Preseason Odds
Are we degenerates still looking to play CFL Week 21 odds at this time? The sportsbook has abstained from releasing the lines as it usually does thanks to this week being entirely meaningless. Sure, the Argonauts could set a new record. But other than that, these games don't mean much as five of the six teams playing get ready for the real games: the CFL playoffs, next week.
CFL Week 20 Review: Calgary Wins and Clinches Final Playoff Spot
We are in this predicament because the Stampeders clinched the final playoff spot last week. Calgary destroyed B.C. 41-16 while Toronto edged Saskatchewan 29-26 to finalize the CFL's 2023 playoff picture. Calgary's win was also the only upset of Week 20 and made it 3-of-3 for the totals going 'over'.
Now, the Stampeders host the division-leading Blue Bombers in a potential Division Finals preview – but with backups. In essence, Calgary is playing its two playoff rivals in consecutive weeks on the CFL schedule. And just like weeks past, the Stampeders are underdogs per the CFL Week 21 odds.
🏈 Winnipeg Blue Bombers vs Calgary Stampeders 🏈
(13-4) | (6-11)
Date/Time: Friday, October 27 (9:00 p.m. ET)
Location: McMahon Stadium, Calgary, AB
Stream: CFL+, CBS Sports Network
Winnipeg is resting starting quarterback and Most Outstanding Player favorite Zach Collaros. And yet the CFL Week 21 odds have it favored by 2.5 points in its trip to Calgary. Dru Brown, Collaros's backup, has proven to be a solid quarterback, and the Bombers have won five straight games against Calgary. However, the Stamps are 4-1 against the spread (ATS) in their last five home games and could give its starters more reps than Winnipeg.
🏈 Hamilton Tiger-Cats vs Montreal Alouettes 🏈
(8-9) | (10-7)
Date/Time: Saturday, October 28 (4:00 p.m. ET)
Location: Percival Molson Memorial Stadium, Montreal, QC
Only Hamilton's and Montreal's coaching staff knows who's going to start and for how long they'll play in this East Division Semi-Finals dress rehearsal. These teams play each other "for real" next week. But Montreal should be favored here and next week as a team that has been on a roll: five straight covers and five straight wins against Hamilton. The total could also be set low as CFL scores have trended under for Montreal: five of the last six games.
🏈 Toronto Argonauts vs Ottawa Redblacks 🏈
(15-2) | (4-13)
Date/Time: Saturday, October 28, (7:00 p.m. ET)
Location: TD Field, Ottawa, ON
Last and potentially the most intriguing is the Argonauts-Redblacks matchup. Ottawa is the only non-playoff team here, and it might be motivated to play spoiler against Toronto: the Argonauts are atop the CFL standings and can set a franchise record by winning its 16th game. This also ties the CFL record set in 1989. But it's unlikely Toronto risks jeopardizing its Grey Cup title by going after it. So the shrewd bet might be to back Ottawa, especially if it opens as an underdog.
For CFL betting news, odds analysis, and more, visit Point Spreads Sports Magazine.
---
Want more articles like this? Check these out: